Avoid The Temptation To Buy Calls On Anything 'Options' This Week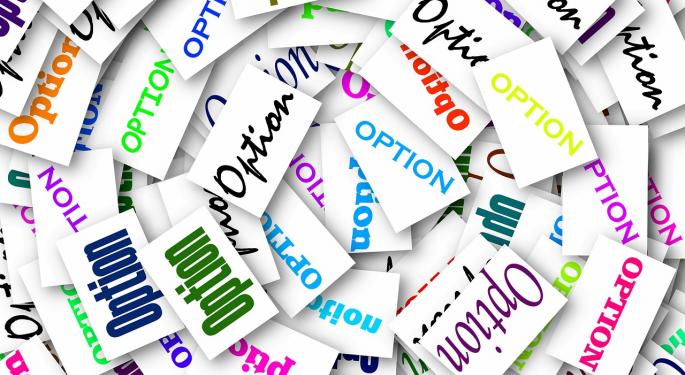 Scoreboard
RED! Two pictures are worth a thousand words:
1) Friday heat map by index: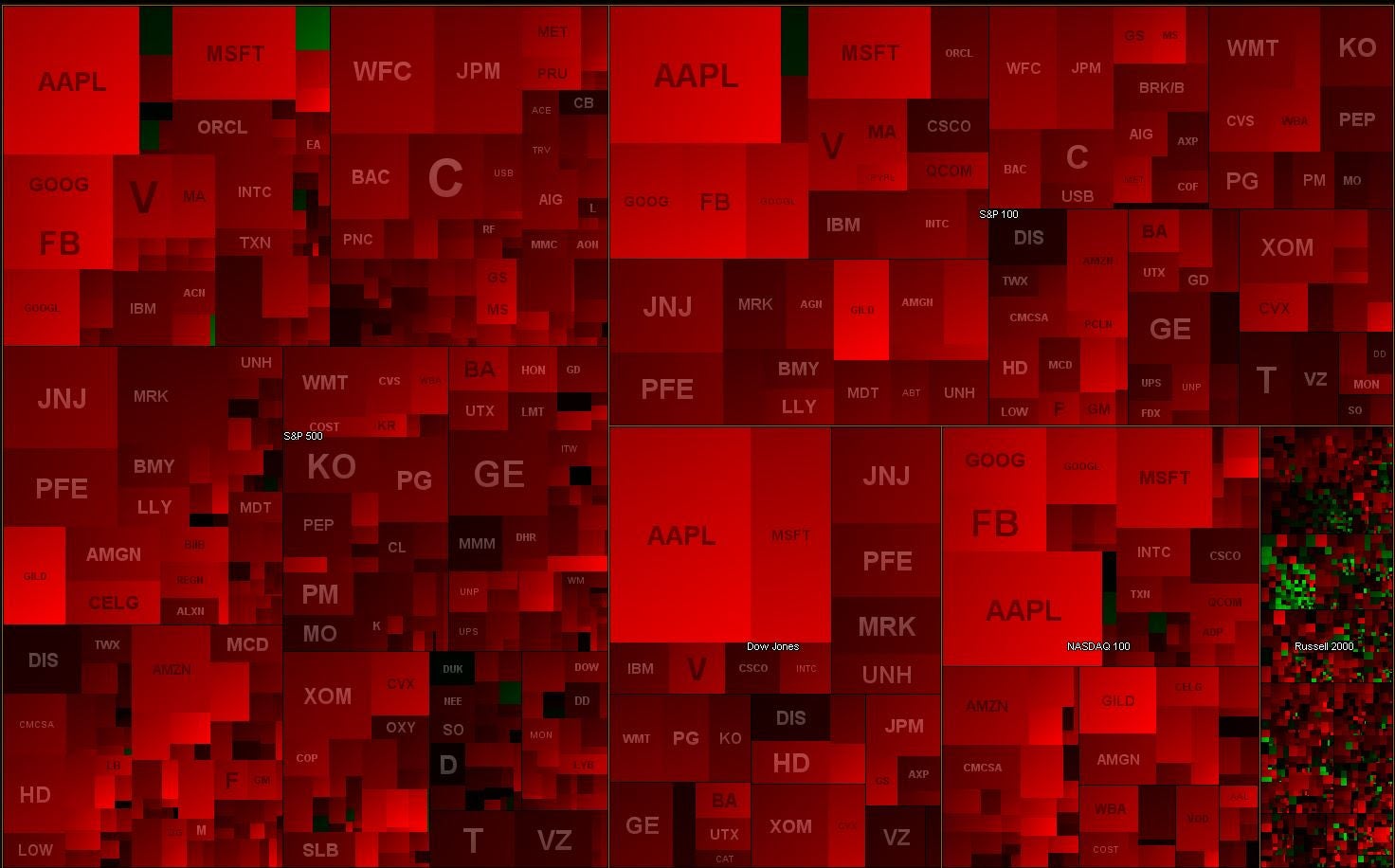 2) Weekly candles show tremendous damage to bulls; it was possibly the worst week since 2011. We had -900 DOW points in 24 hours. Compare this to the 1000 points of the flash crash in a day.

Some other important sobering notes:
YTD:
Drops From Recent All-Time Highs:
QQQ: -10.3 percent
SPY: -7.3 percent
DIA: -6.8 percent
IWM: -11 percent
The DOW (DIA) is "T minus two days like Friday" away from being at the October lows.
Related Link: Historical Data: There's No Precedent For A Drop Of 3.6% Or More This Week
So much carnage, it is tempting to buy calls on everything. However, there is zero certainty that the malaise is just a malaise and nothing more sinister. Besides, there is always the real possibility that many traders will need to raise cash on Monday to cover margin calls. For that, they usually sell stuff, and, selling begets selling.
Friday markets tried to rally, but it was on the wrong pretense. iShares Barclays 20+ Yr Treas.Bond (ETF) (NYSE: TLT) dropped momentarily, but on hawkish comments from "Fed Bullard" (St. Louis' Federal Reserve Bank President and CEO James Bullard). TLT was strong all day,hence driving prices lower.
High TLT = high bonds, which indicate markets pricing in event outside of the United States. China and Greece are two candidates. There is also fear regarding a repeat of the currency crisis (Asian contagion). Also Ukraine and Korea could be added to the list. Additionally rate hike fears still exist that might necessitate being priced in.
Because the bottom end of the recent range may have been reached, there is no rush. As history would show, long-standing ranges could be violent when broken: Therefore, it is likely to hold before committing more longs, based on its lower ends and supports.
The "hopium poppers" (author's own term) have no hopium to buy. These are different than the "buy-the-dippers" who have been MIA all year. Markets need the hopium poppers to step up Monday and buy the fact that something bad didn't happen.
What's increasing the drop speeds is the fact that uncommitted bulls have been running rampant for the past few months. For months, rallies have been of the relief kind. However, the bears could decide to start pressing the sell buttons to really put the squeeze onto the bulls.
Focus Points
Apple Inc. (NASDAQ: AAPL): It's been said that if Apple hits 105, the markets would be in freefall. That appears to have come to fruition. Apple at 105 and markets are in freefall: -900 points in 24 hours.
The Small Caps: The only positive thing on Friday was that the small caps outperformed and even briefly went green midday (the minis). On Monday, the small caps need to show markets that it wasn't a fluke; they could lead a bounce of sorts.
Yellen And Her Rate Hike: Rates crashed this week, so the risk remains that the markets might sell once rates do rise.
A Brief Word Of Warning
Caution to both bulls and bears: Extended periods of range-bound result in big moves.
Don't chase; don't panic. Be cautious.
Ranges
Ranges are being tested hard and far past recent tests.
The week showed the domination of sentiment and headlines trading, trumping all ranges. The bulls have no conviction in their thesis and are quick to sell their gains. The bears haven't yet started to play, so the potential capitulation drop could be violent when they do. Bulls now hope that this was part of it; if not, there could be much farther to fall.
iShares Dow Jones Transport. Avg. (ETF) (NYSE: IYT)
Broke down from recent support and a stone's throw away from the October low. Of note, this occurred on a day when crude dropped under $40.
VOLATILITY S&P 500 (INDEX: VIX)
+46 percent in one day. This is the result of complacency. Traders have been too complacent, then they all rush to buy protection. So are they still complacent? Let's compare them now to the last 10 years, and you can see that the VIX is on the higher end of the ranges (a green shoot for market bulls).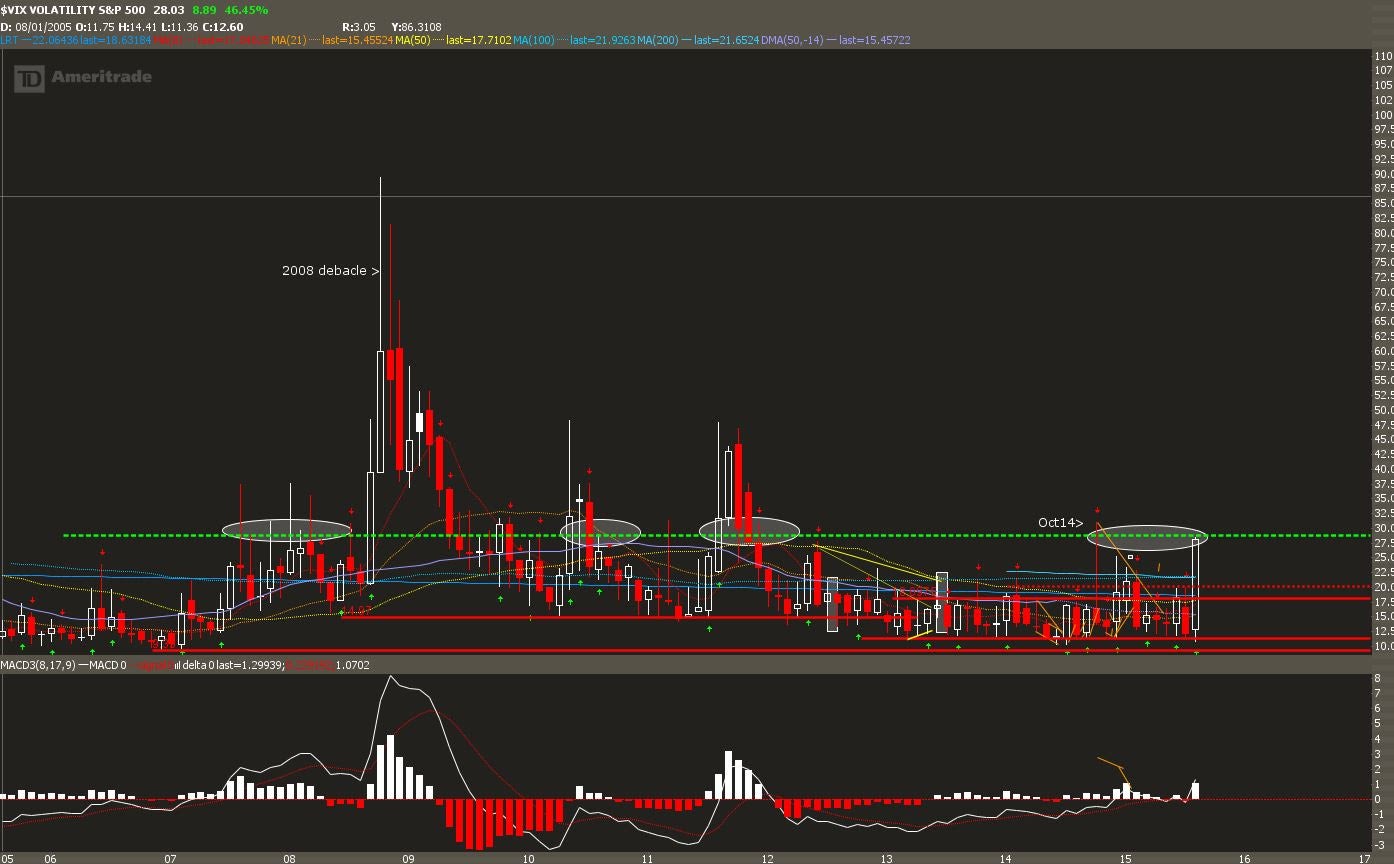 Variables: Facts did not change this week, only sentiment so no change in thesis. That being said, the technicals, sentiment and the headlines warrant entertaining how much further down is possible:
Grexit: Greek Prime Minister Alexis Tsipras resigned; new elections are set for September 20. Now the Greek deal is back in question. The new government may not look kindly upon the deal and request another, which could result in the possibility of a Grexit being placed back on the table.
Apple (leader) hit the downside target (105) that so many technical traders have been eyeing.
Rates/Bonds: The prophesied breakout happened. On paper, technically bonds can run much higher.
Oil: There is an economic war going on in oil between the United States and the Saudis. Yet, fundamental traders appear to still be trying to trade it based on fundamentals. Eventually, one side or the other is likely to drop the proverbial bomb and take oil to where it's not expected. Losing 39.5ish opens door for a technical whoosh to 35.
Tickers
Starbucks Corporation(NASDAQ: SBUX)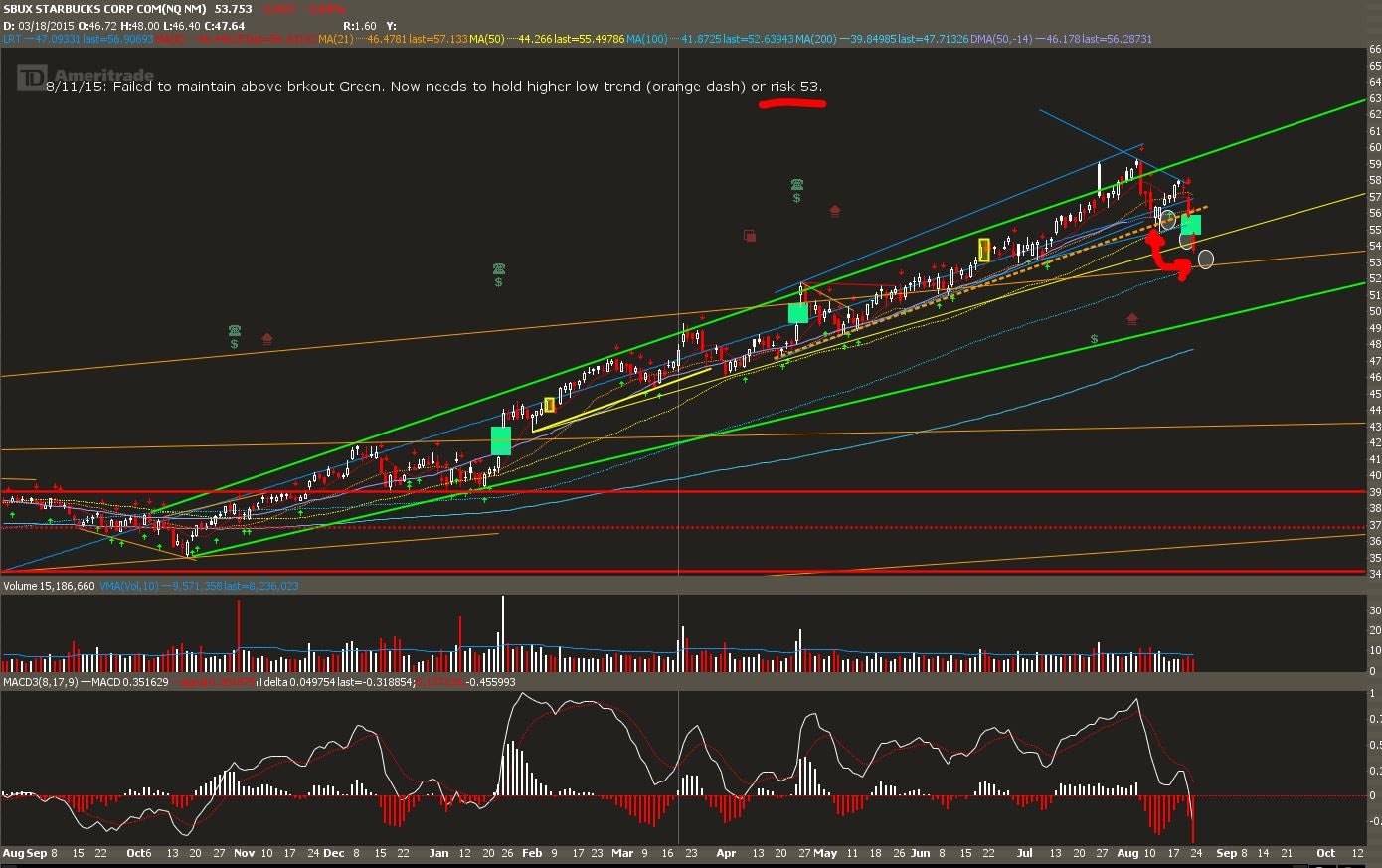 Priceline Group Inc (NASDAQ: PCLN)
At very imp pivot point (two-year chart). Losing this line could bring 1100 fast.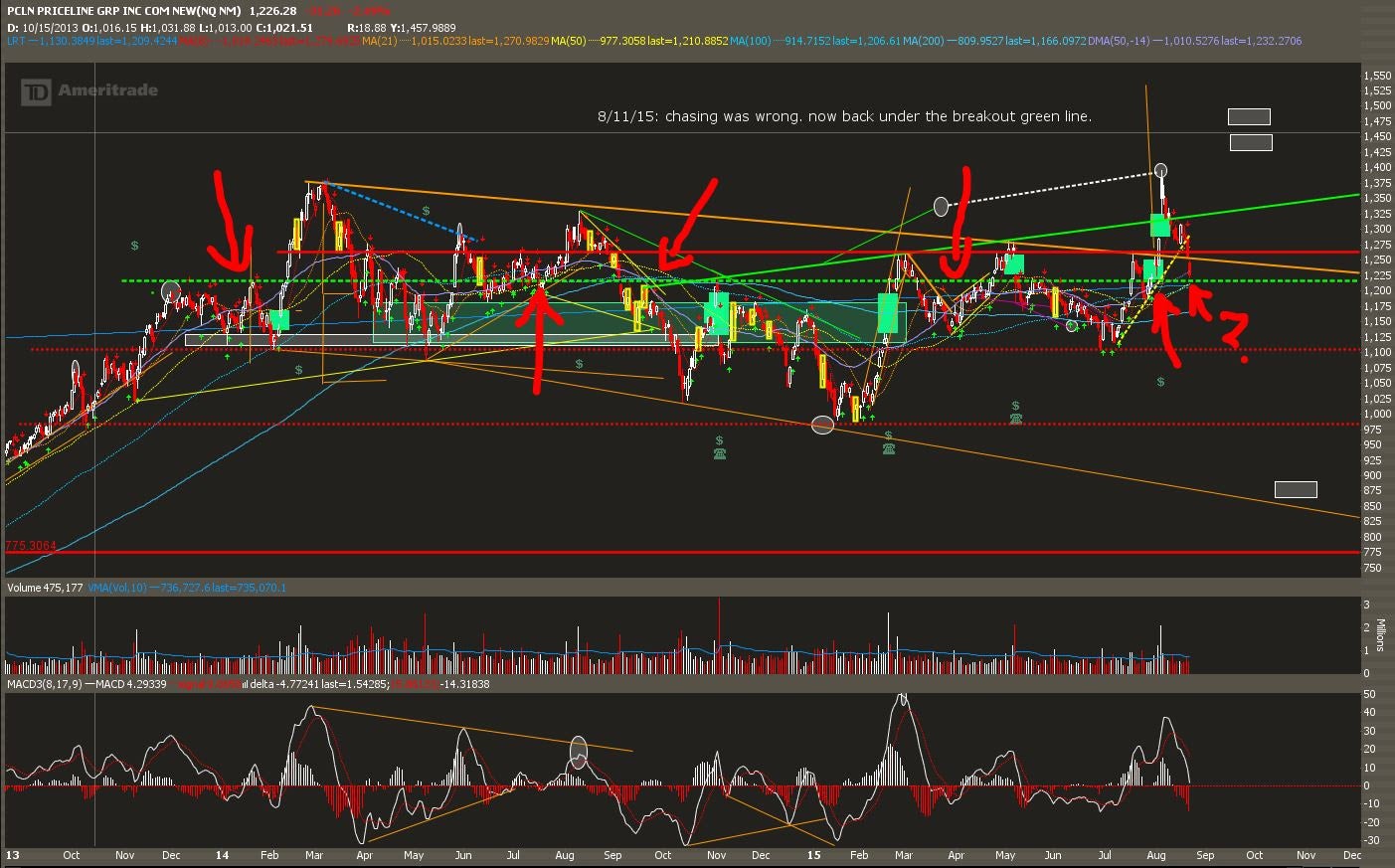 Bank of America Corp (NYSE: BAC)
Also at two-year-old imp pivot point.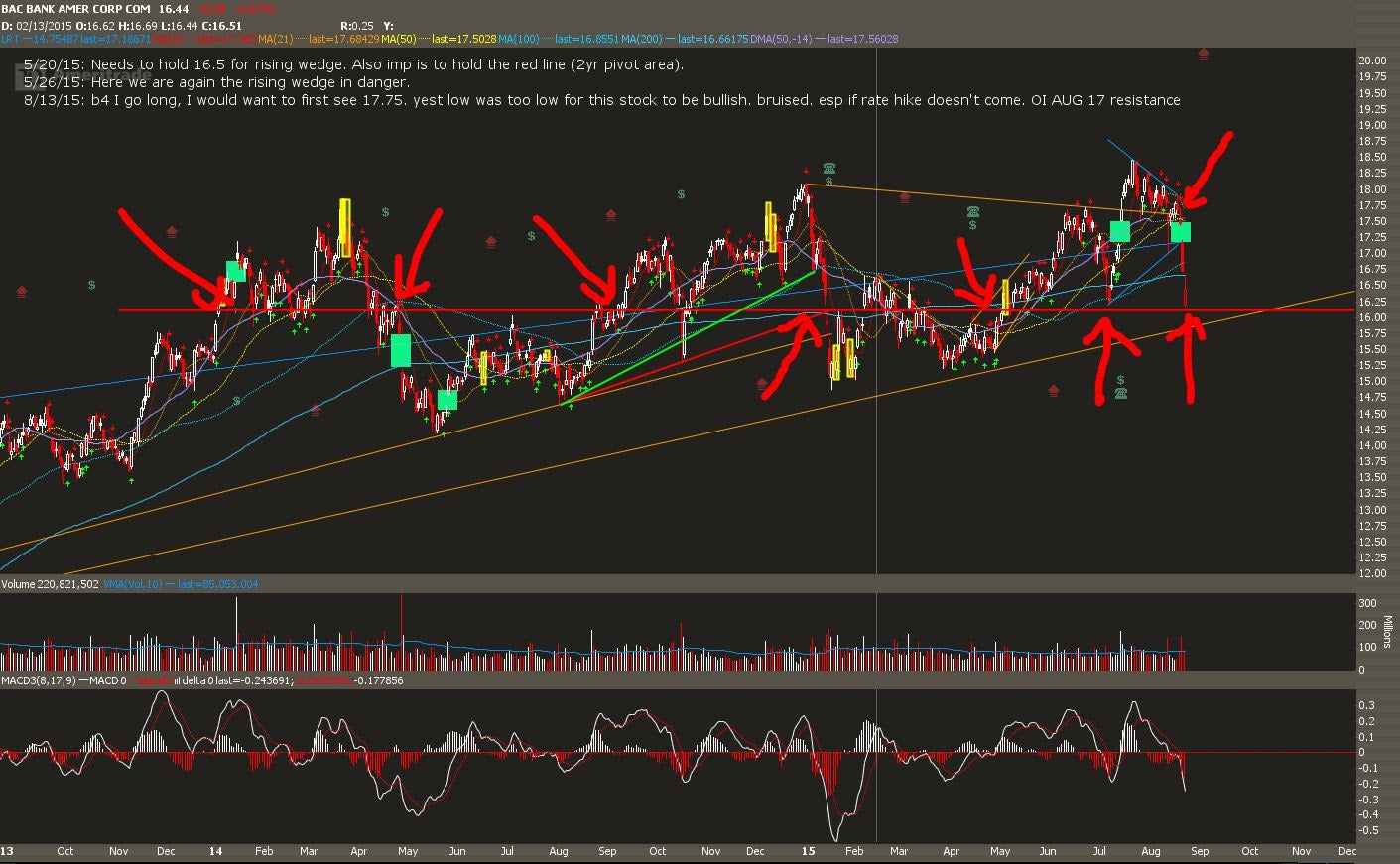 Gilead Sciences, Inc. (NASDAQ: GILD)
Could risk losing its solid green, two-year ascending trend if it doesn't hold LOD.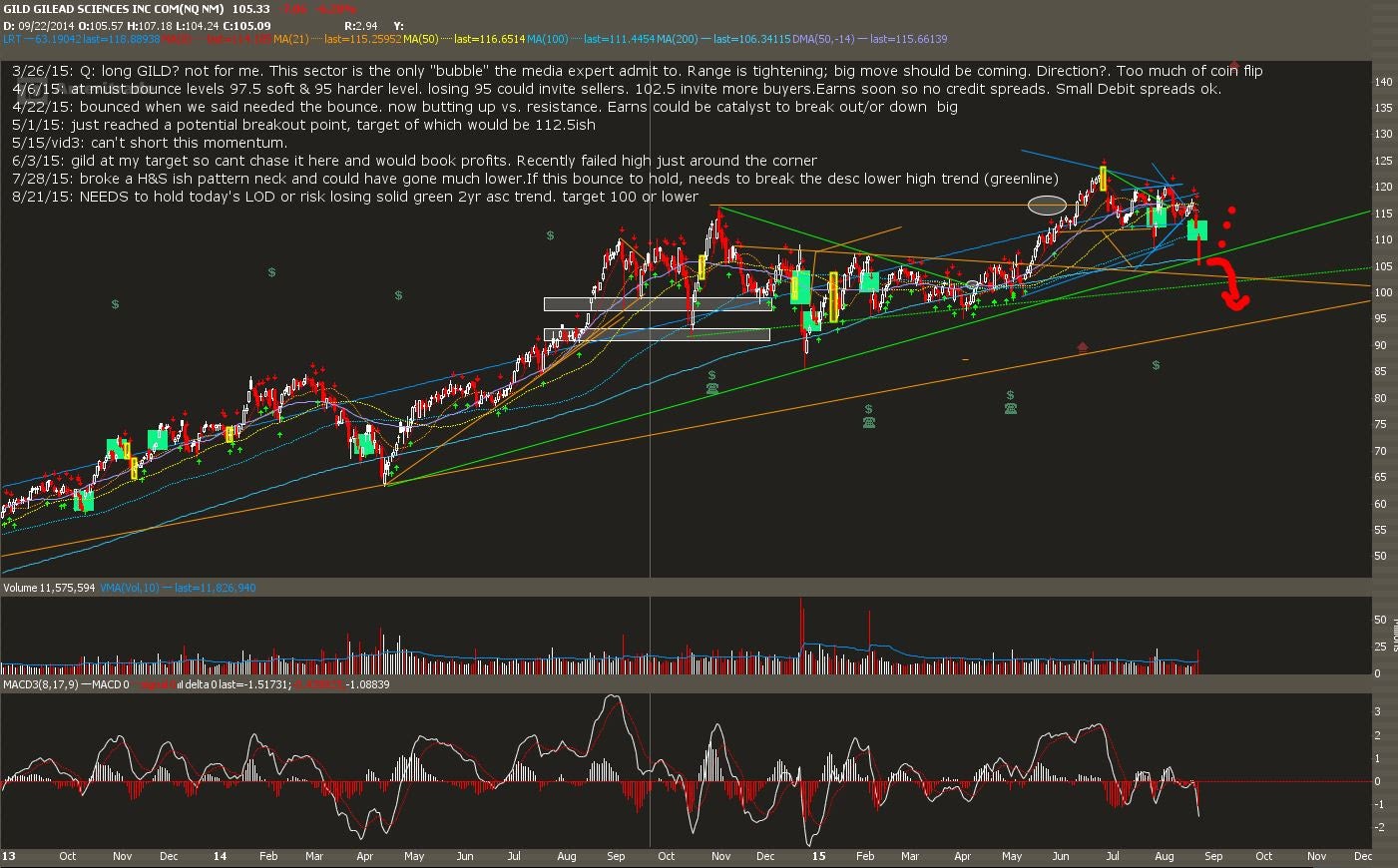 Under Armour Inc (NYSE: UA)
It hit the lower target overnight; beware of the falling knife.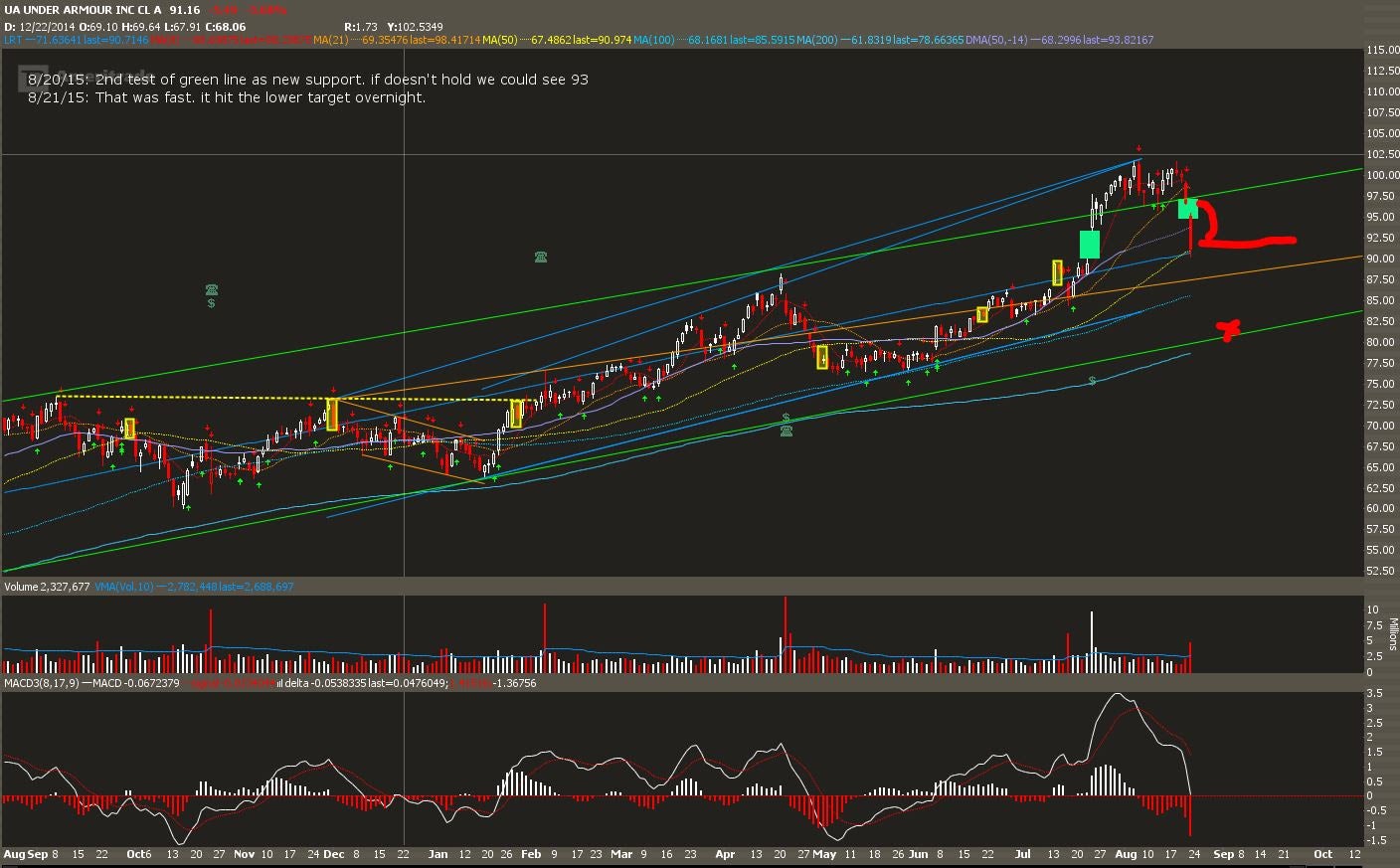 Image Credit: Public Domain
Tags: Alexis Tsipras James Bullard
Posted in: Previews Options Pre-Market Outlook Markets Trading Ideas