Will The Options Market Shake Off Last Friday's Jitters?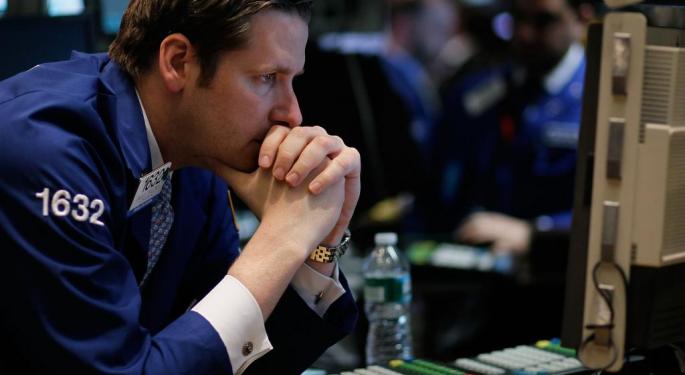 Scoreboard
Indices capped a red week on a scary Friday. What was so scary about Friday when the day's indices closed barely red?
For starters, the small caps closed down 0.7 percent; That is a wide basket of 2,000 stocks. The SPX closed about 10 points higher than the lows of the day; the Nasdaq closed the strongest, but not before setting a low of day that was almost 50 points lower than the high and 40 points off the close. This action in all indices came on healthy volume.
Why the Friday jitters? If you believe the experts, markets sold off on fears of rate hikes. However, since bonds ripped higher and rates lower, the drop may have been caused by a void of hopium and exuberance. There were no lights at the end of the proverbial tunnel. The jobs data did not offer any relief around the subject of a September rate hike. Here are two possible scenarios:
1) The jitters continue with sporadic sell-off days. So far, drops have been fueled by cautious bulls positioning, not bears exerting pressure...at least, not yet.
2) Don't get a rate hike in September and get a sizable relief rally on the news.
Neither case changes the fundamentals or the thesis.
Related Link: Cisco, Kohl's, J.C. Penney Highlight Earnings This Week
Focus point - Apple: Swung wildly and kept the indices in flux as it is a heavyweight, but its green close on Friday undoubtedly helped the rally back from the lows.
​Focus point - Small caps: Small cap action was not reassuring. They're now at six-months lows and in a must-bounce situation.
Focus point - Rate hike: When experts decided that markets were falling on rate hike fears, bonds rallied and rates dropped. It's more likely malaise from the absence of delay hopium. This leaves the downside potential on the hike news still not priced in and remains as downside potential.
Short traders should resist chasing downward on days like Friday.
Long traders: Long-heavy portfolios need protection. The best place to lose money is on protection that turns out to be unnecessary. The reward of well-placed protection outweighs the cost of wasted protection. Bulls can still find gems in this market, but hope alone is not a strategy when holding a long-only folio.
Ranges
The iron condors continue to be the best way to play this stagnant market, but caution is warranted as the break of extended periods of stagnation is often a violent move.

IYT: Back to its old red habits even on a day when oil was down another 2 percent.
VIX: It's odd to note that the VIX closed 2.7 percent on a day where markets closed red. This is unusual and unexplained at this time.
Variables: Facts did not change this week, only sentiment.
Greece: Could be due for another flare up in the headlines, but nothing is imminent.
China: This remains a main candidate for a source of unease in the markets.
Oil: Back in depression mode and this should scare bulls.
Tickers
Novavax, Inc. (NASDAQ: NVAX): Possible bearish pattern. Target could be closer to $10.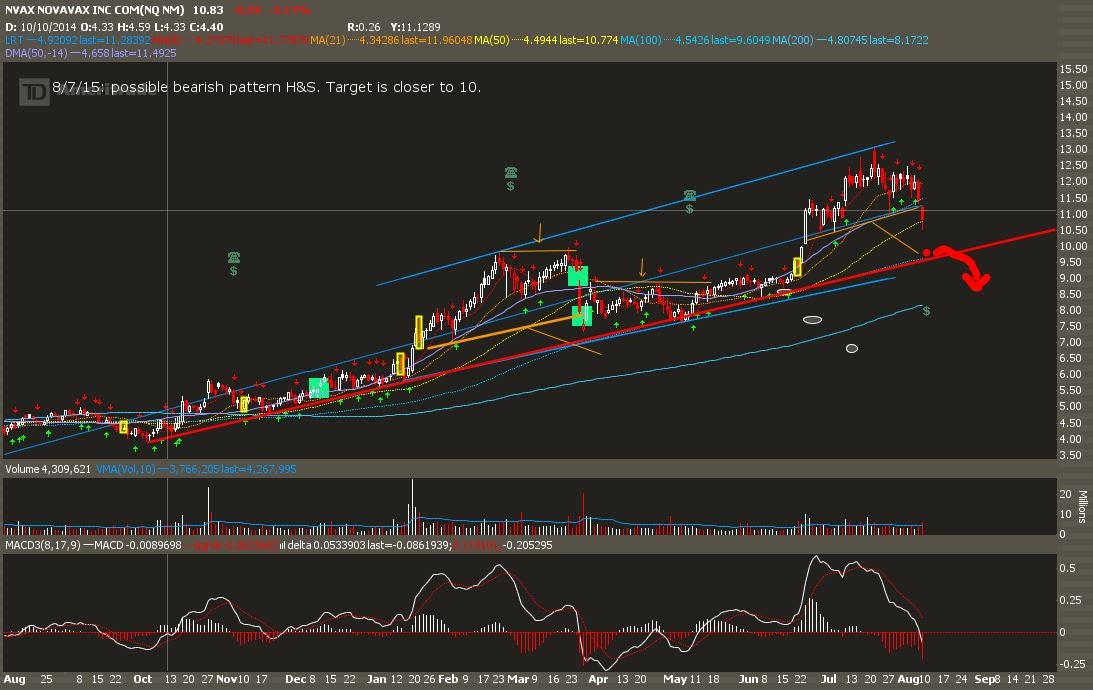 ​Google Inc (NASDAQ: GOOGL): Flagging with most of the gap still open below. If markets continue downwards, Google is vulnerable for another 60 points.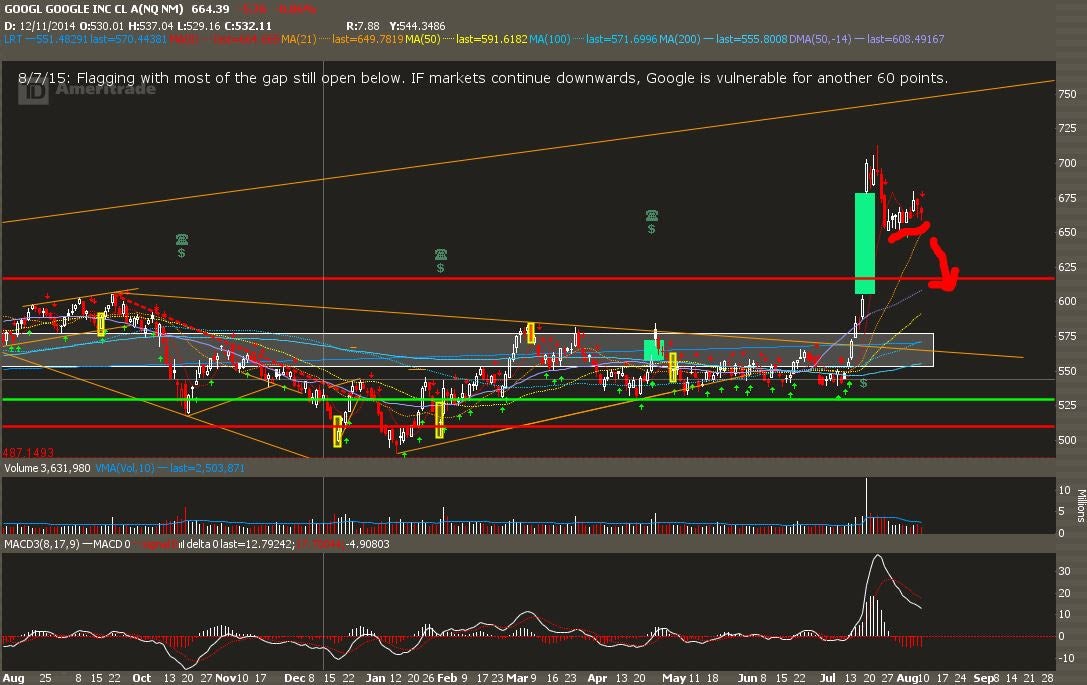 Posted in: Previews Options Pre-Market Outlook Markets Trading Ideas Best of Benzinga