4 Focal Points For Options Traders This Week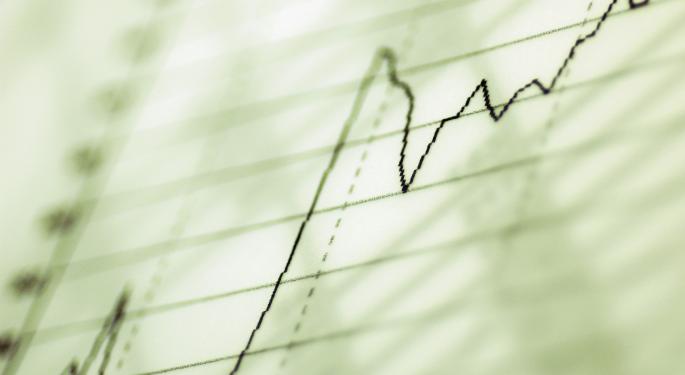 Last Friday ended on a sour note, mostly triggered by a strong job report. This solidified the notion that Yellen will rate rates in 2015, and markets sold off hard early before recovering a bit.
In fact, the small caps closed +.78 percent.
Check out the video below for a full recap of this week's outlook.
The coming week: Let's discuss four focus points.
Financials: Of note, strong financials could mean a drag on markets. Why? Because of the reason for the financials' strength: higher rates. While higher rates mean more money for banks, equity markets don't like higher rates. If the breakout in rates continues into next week the drag could linger.
Related Link: Most Traders Are Suckers
Apple Inc. (NASDAQ: AAPL): On Monday morning Pacific time, the tech giant's WWDC event takes place. If Apple unveils the proverbial 'flying car,' it could move markets.
Small caps: Although they closed green for the week, the uber bulls lost money on Russell 2000 calls that expired worthless; a similar bullish set up spills into next week.
Currency: Last Friday, the Dollar rallied on the idea that rates in the US will be rising. This, ultimately, is negative for U.S. companies as they are at a disadvantage. What they cited as transient negative drag on their P&L this earnings season will likely continue into the next earnings season.
Experts: There is complete confusion among experts, which could indicate a turning point is on the horizon. Also, the divergence between small caps and broader markets could prove bullish as it did early March. Small caps often move first and fastest. This could mean a break out coming next week. However, the technicals in the broader indices are hinting the opposite.
Ranges: All the ranges are playing out perfectly to weekly ranges.
SPDR S&P 500 ETF Trust (NYSE: SPY): The momentum has shifted to droopy rather than poise upwards. There still is a breakout threat, but much less so than just days ago.
PowerShares QQQ Trust, Series 1 (ETF) (NASDAQ: QQQ): Here too the stalemate is taking its toll on the technicals.
iShares Russell 2000 Index (ETF) (NYSE: IWM): Ended the week on a good note and now technically threatening a breakout next week.
Shares Barclays 20+ Yr Treas.Bond (ETF) (NYSE: TLT): Rates and bonds fighting over the same pivot line since the October 2014 correction. Last week, though, rates emphatically stepped into breakout territory.​
Technical Tickers
Priceline Group Inc (NASDAQ: PCLN): 6/5/15: Danger zone approaching; $1,125 can come next.
Corning Incorporated (NYSE: GLW): 6/5/15: Needs an immediate bounce, or next stop could be $19.50.
Boeing Co (NYSE: BA): 6/5/15: Bearish technical pattern hinting at possible sub $137 price soon without a bounce.
Micron Technology, Inc. (NASDAQ: MU): 6/5/15: Disappointing breakout fizzled now even tighter and move coming -- direction unknown.
eBay Inc (NASDAQ: EBAY): 6/5/15: Shares could breakout to new highs or revert to $61.5ish.
Tags: Nic Chahine Options Outlook options strategies options traders
Posted in: Previews Options Markets Trading Ideas Best of Benzinga