Will The Bulls In Options Continue To Be Disappointed This Week?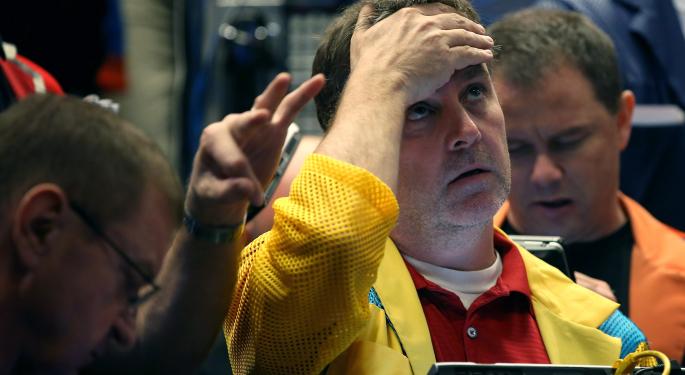 Check out the video below for this week's options outlook:
​Scoreboard
DOW: +0.11 percent, SPX: +0.08 percent, NDX: -0.02 percent, RUT: -0.09 percent
Last week ended on a bit of a disappointment with the lack of follow through from Thursday's exuberance. The price action was underwhelmed at the open. On Thursday, most experts emphatically voiced that markets will trade inversely with rates and conversely with bonds. On Friday, 10-year rates were down 4.4 percent and Bonds were up over 1 percent, yet markets were flat.
The facts did not change, only sentiment flip-flopped. Friday's early price action prompted a lot of experts to voice their disappointment over the lack of follow through. These are signs of frustrations and possibly close to the point of quitting.
The Week Ahead
Again, there will be a standoff in the small caps that is likely to set the tone for the broader indices. There is also a similar situation in the Q's and in Apple Inc. (NASDAQ: AAPL). The bulls again have the opportunity for a mega-breakout from this range-bound trade.
Mid-term, markets need to decide how to trade with or against bonds. Technically, rates (which trade opposite to bonds) look like they are headed lower on charts, but this goes against logic since Janet Yellen will be raising rates. This is an important piece of the puzzle and there are no experts these days on the subject.
SPY: In break-out mode and bears should worry near term. This week, bulls have the opportunity to follow through with new all-time highs. Shorting here needs finesse. If the break-out continues, then 215 should be in site. This is supported by a target in the high 2150 for the SPX.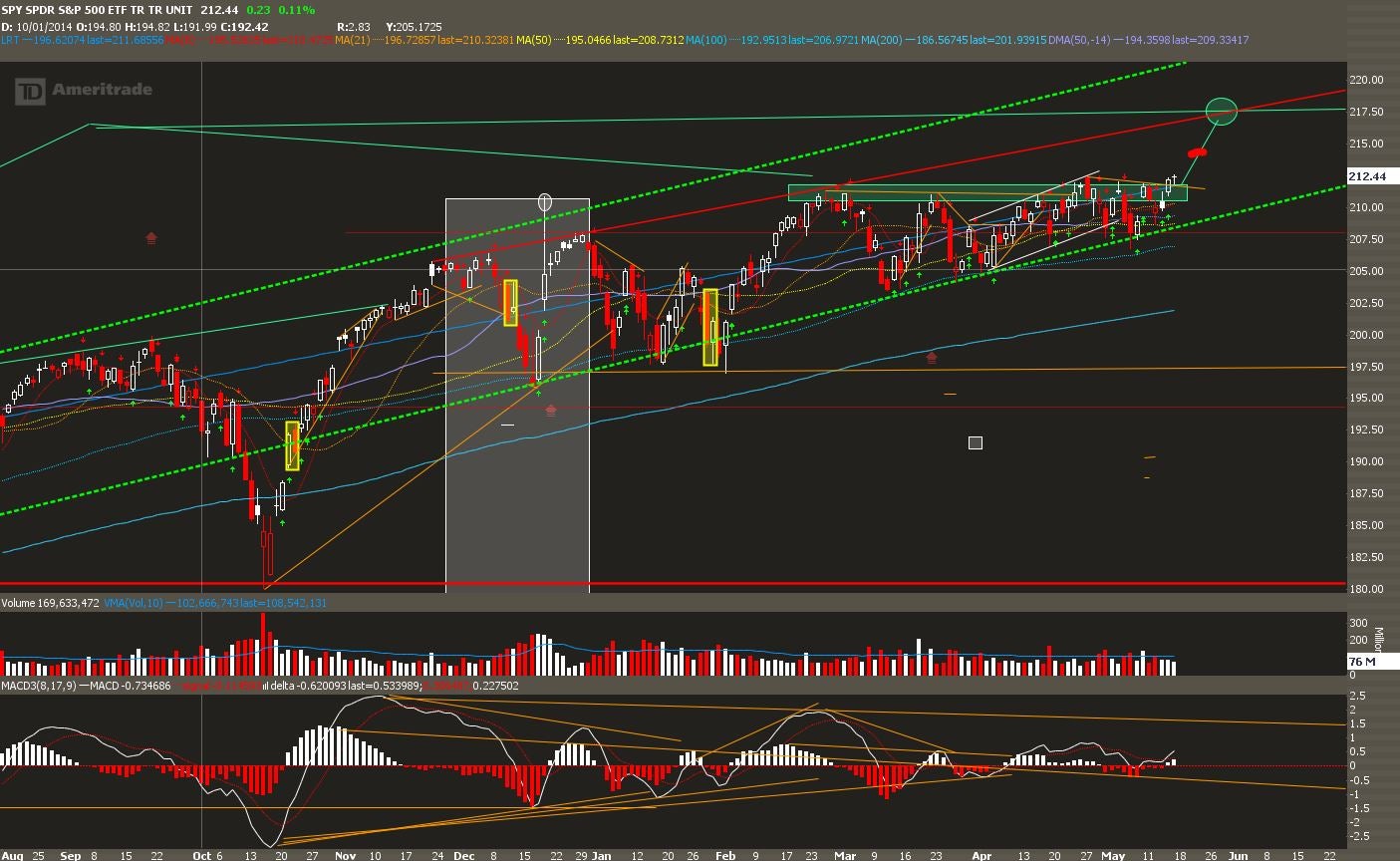 IWM: The week ended on a disappointment with Friday's candle. The showdown continues this week exactly where it left off Friday. The small caps will be the indices to watch. The line remains the same; "X" marks the pot.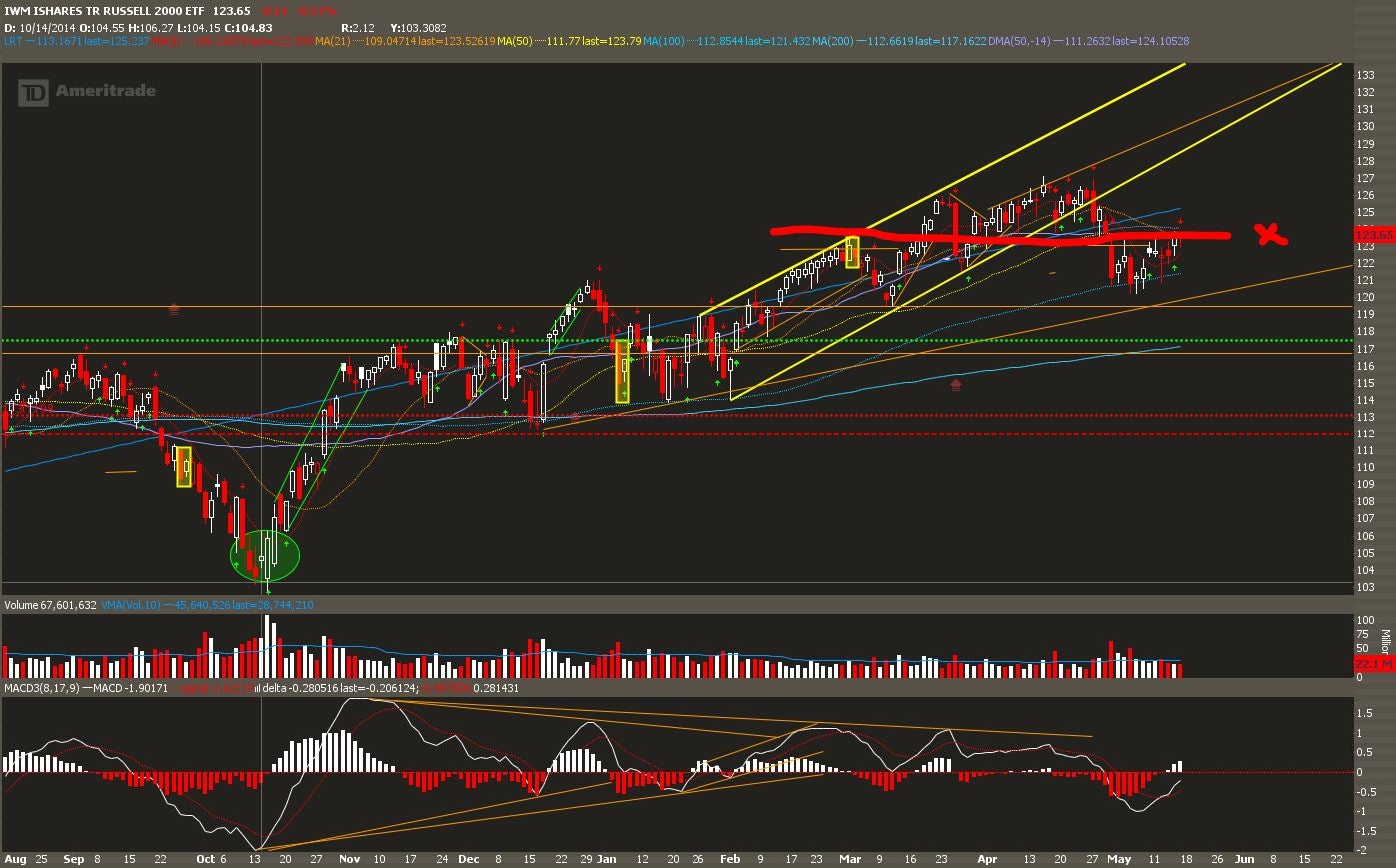 IYT: A delayed reaction for the transports and bounced exactly where it needed to yet again.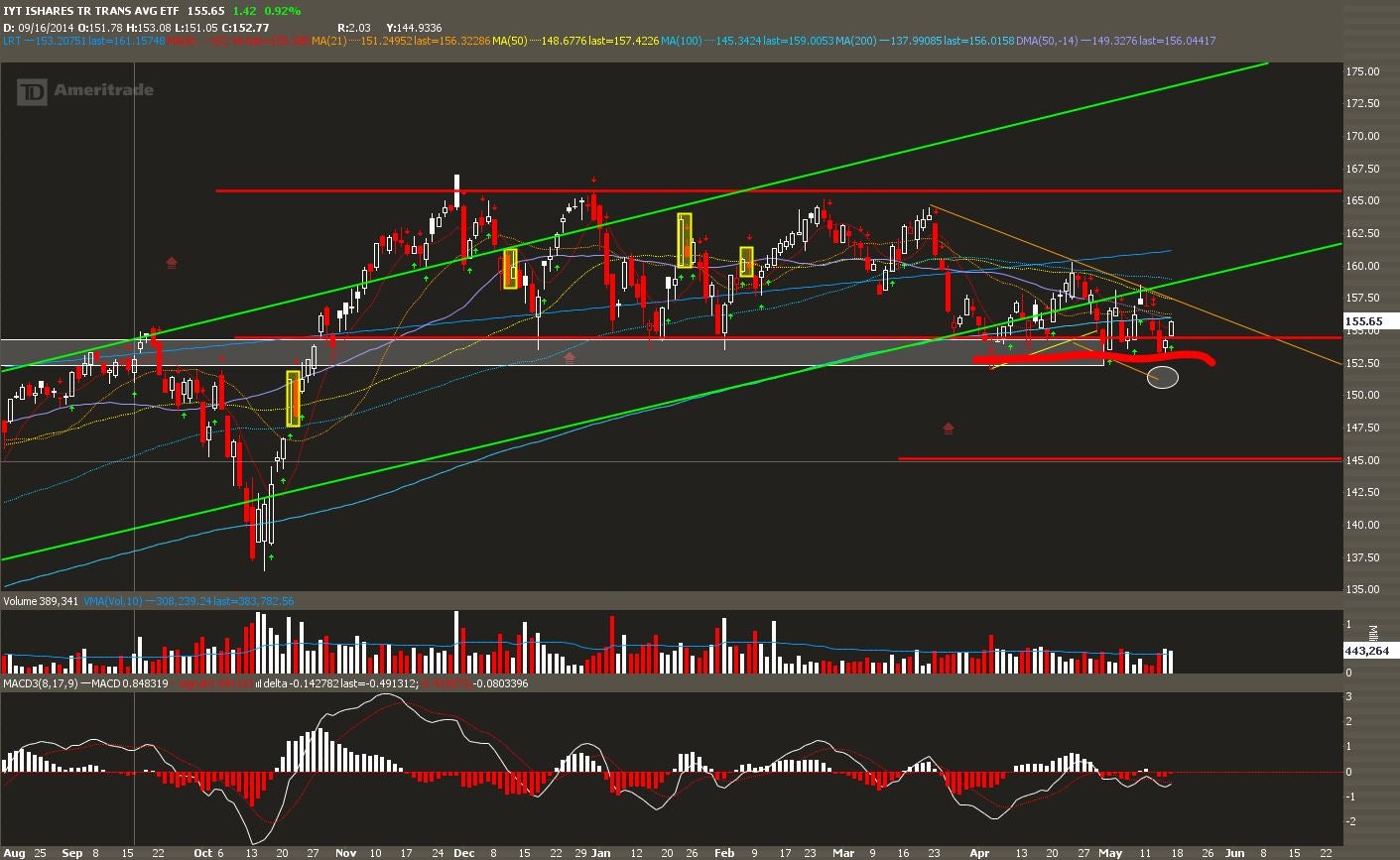 No change in thesis or the variables at play: Fed still raising rates and QE still dead in U.S.; Eurozone still mired but with EQE; China still mystery and now in a bubble; Japan a scary experiment; Geopolitics still scary; Oil depressed but making a comeback, Grexit looming, etc.
OIL Making another run at 62 could be important, as rising oil could add downside pressure to markets. Markets still too inconstant with their commitment to either running inversely with bonds or rates. The bond market is also important to monitor and how markets trade it.
Tickers
Netflix, Inc. (NASDAQ: NFLX): Huge breakout on possible China expansion news. Shares had taken a step away from it for a while (like Amazon), but are now back in full force.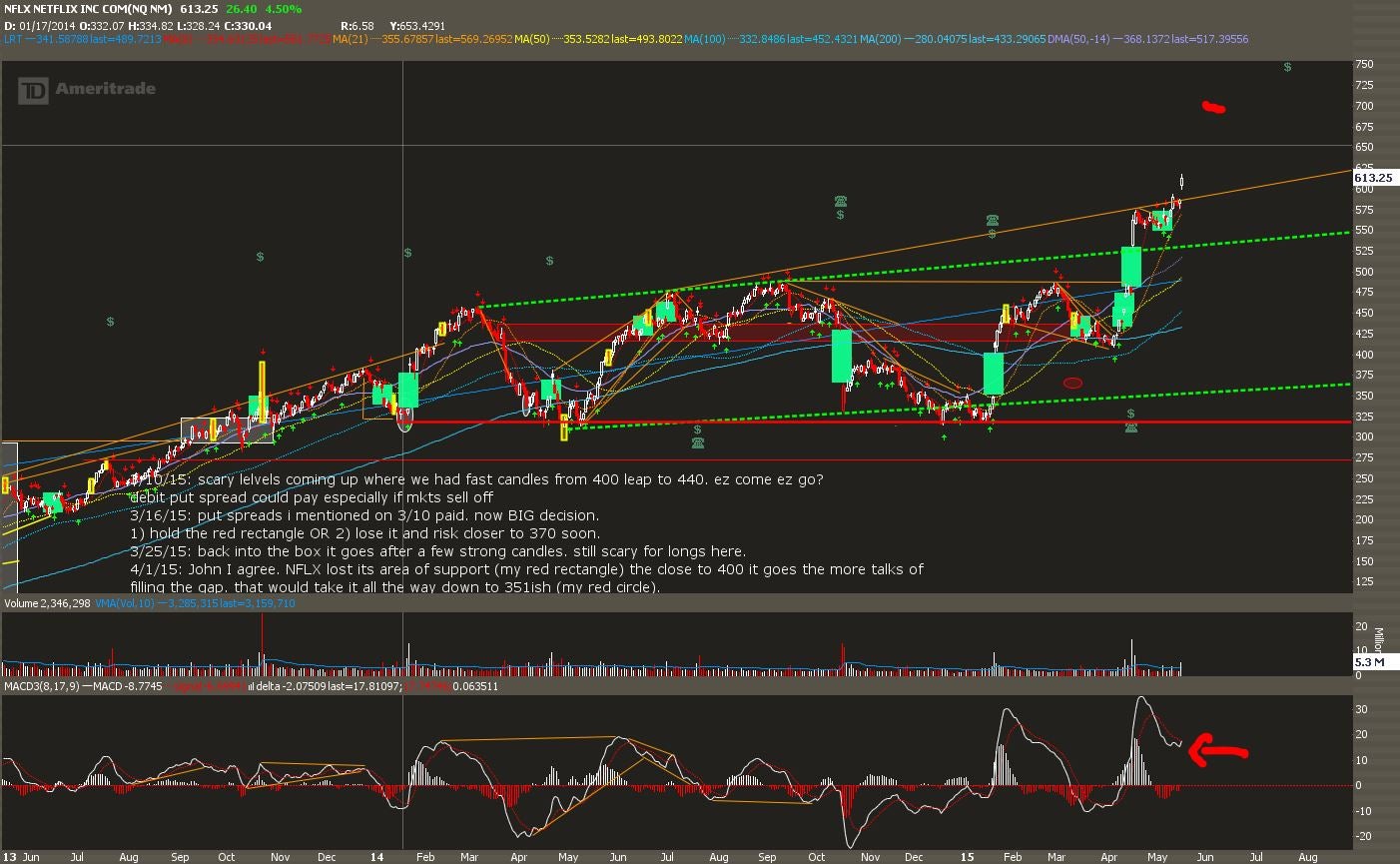 McDonald's Corporation (NYSE: MCD): Range has tightened with lower highs and higher lows. Showdown coming with two targets. Debit put spreads might be a decent low conviction trade.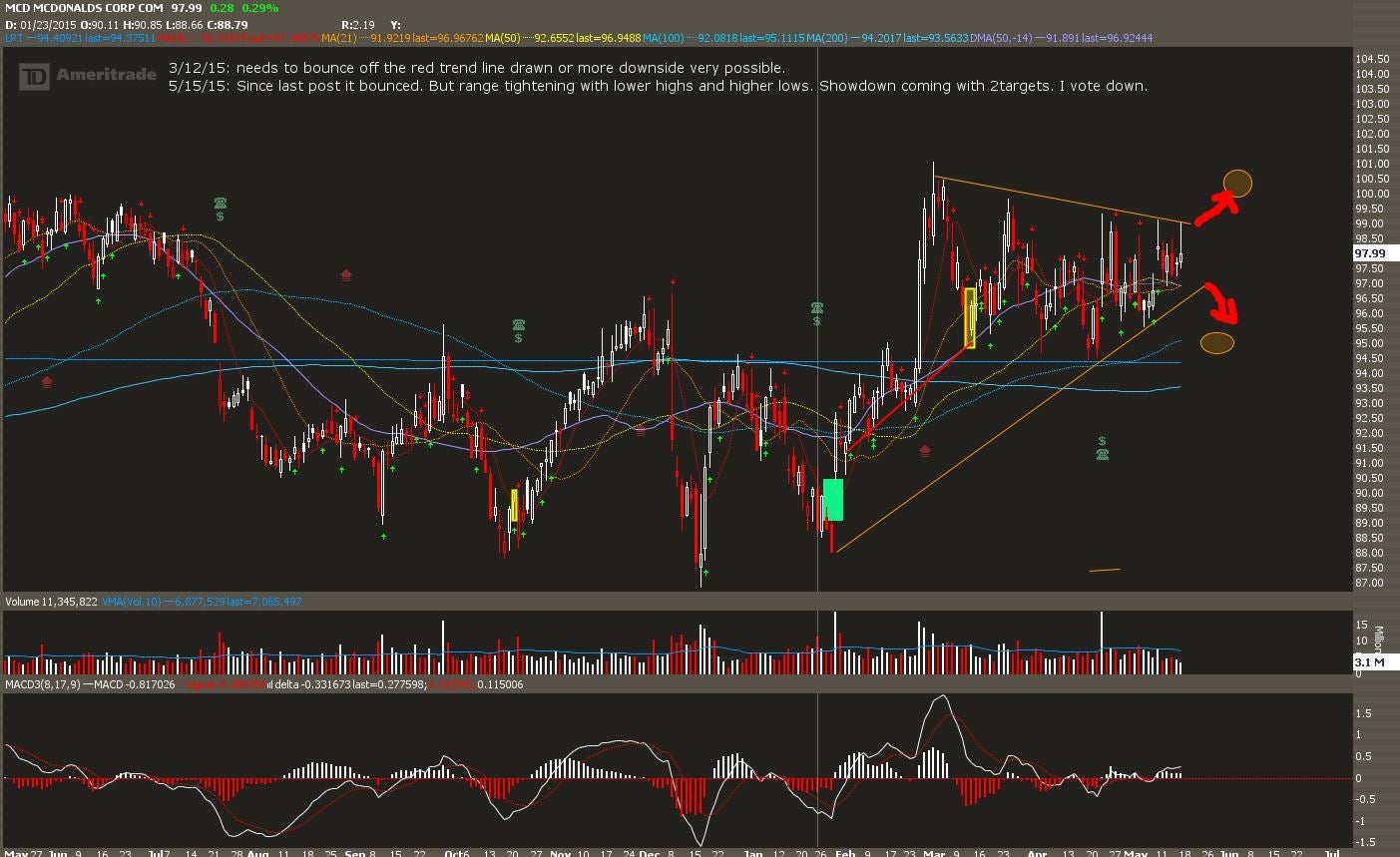 Wynn Resorts, Limited (NASDAQ: WYNN): Bounce didn't hold and now trading a nasty descending channel. Needs positive headline. Technically not conducive for long positions yet.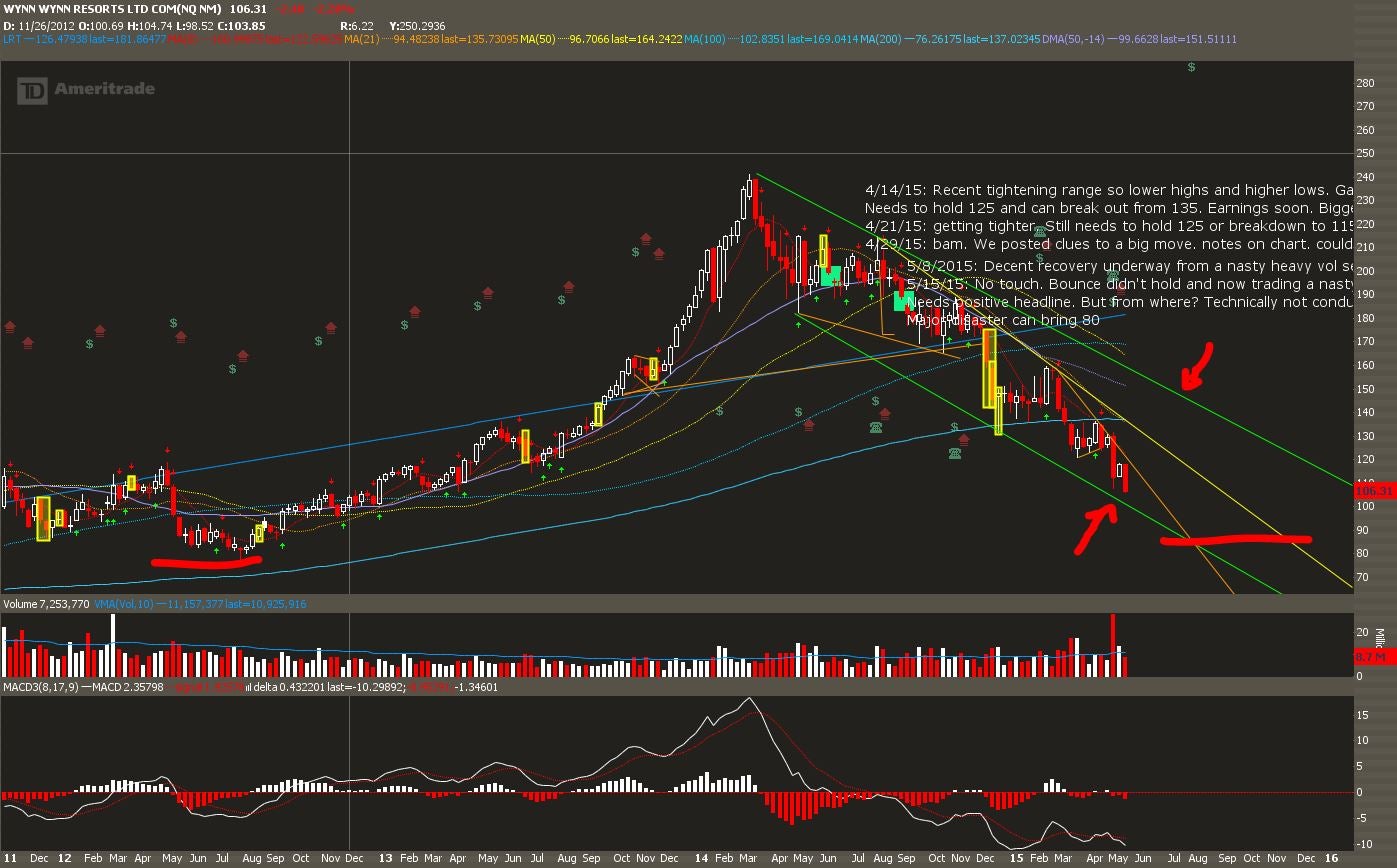 Cummins Inc. (NYSE: CMI): If it can break out of descending channel, it has $155 as a potential target. Nice recent trend. The option markets agree and show a range of $125/145 for June.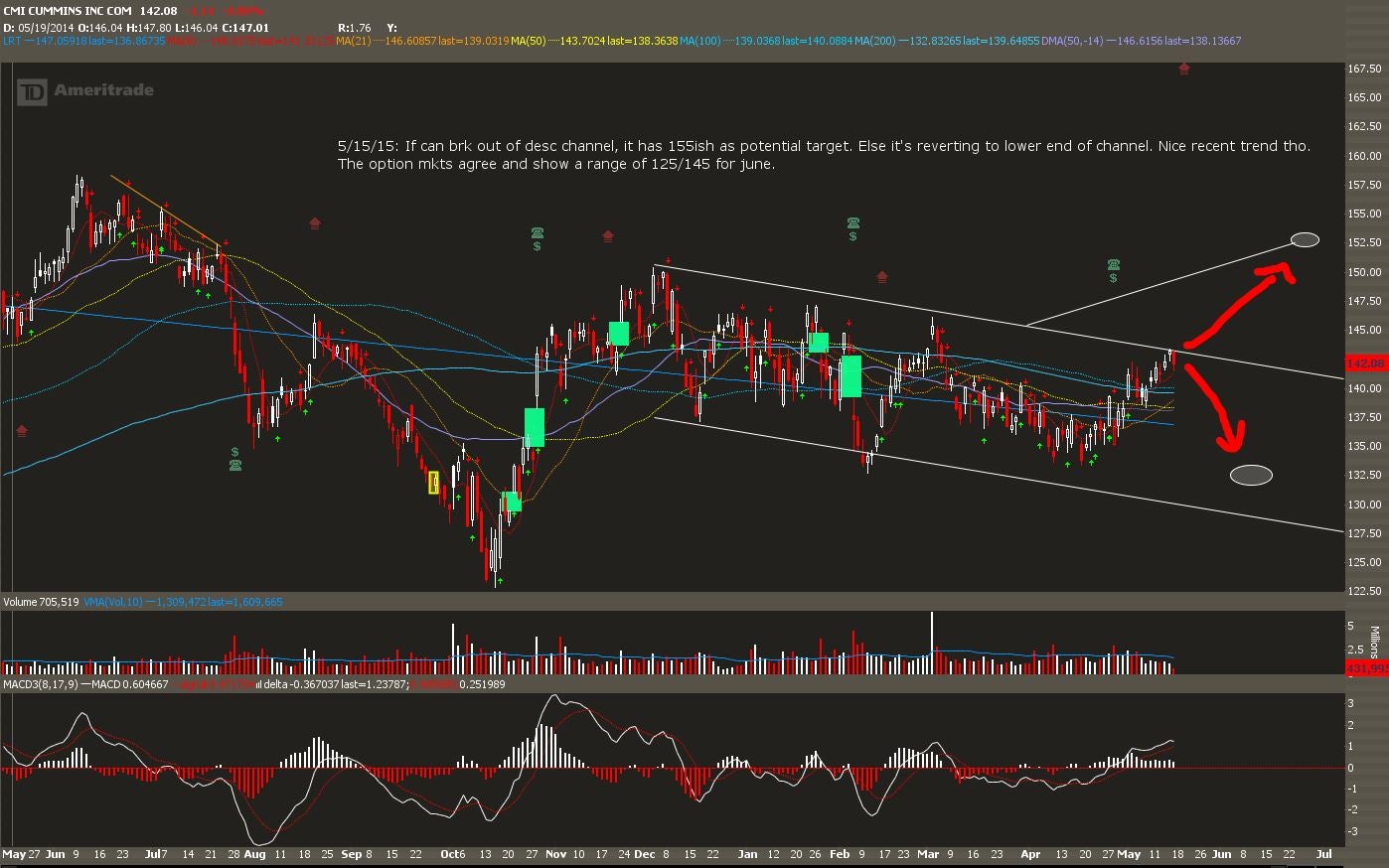 Intercept Pharmaceuticals Inc (NASDAQ: ICPT): Mid-April, the author said a break above $295 can fuel a big rally. Even more is still available.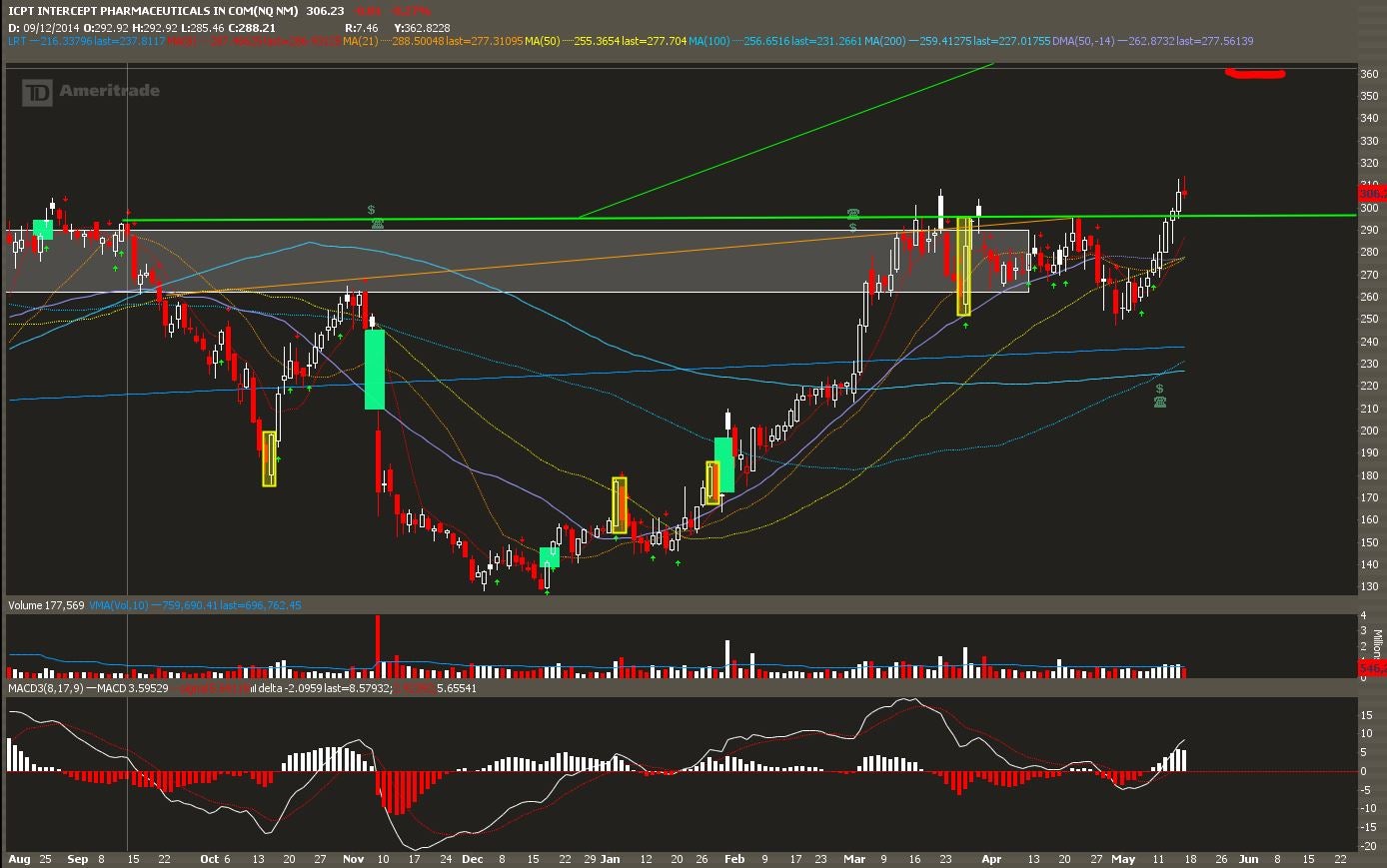 AbbVie Inc (NYSE: ABBV): Mid-April, the author said its break-out mode and it is still a breakout candidate.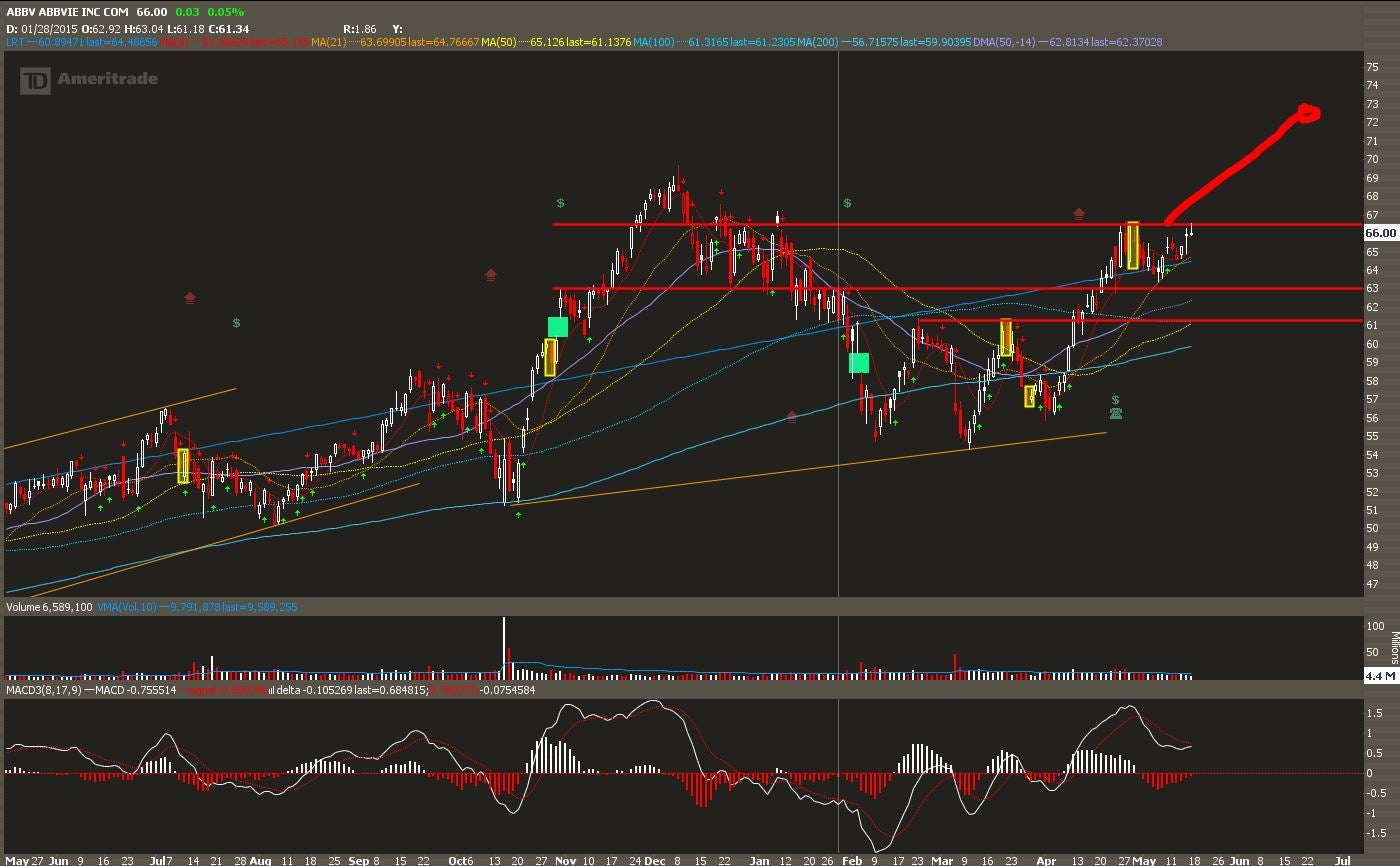 Posted in: Previews Options Pre-Market Outlook Markets Trading Ideas Best of Benzinga