The Impact Of Falling Oil Prices On The Stock Market In 1 Chart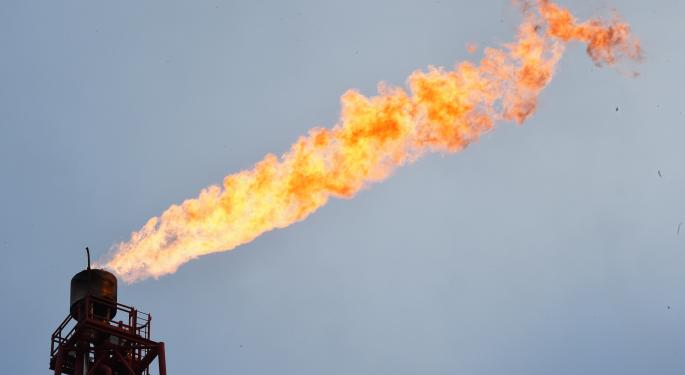 The graph below was produced by Capital Market Labs.
In the last six months, the commodity price of oil has dropped from about $115 per barrel to just below $75 -- a 35 percent decline.
In just the last month, oil has fallen 15 percent.
With OPEC countries refusing to cut production, the economics of shale oil production in the United States start to fall apart, particularly when oil prices fall below $80.
OPEC nations, and Saudi Arabia in particular, are well aware of the "magic line in the sand" at $80 for the U.S. to continue fracking.
With all of the gamesmanship, investors are left to remember there is a large oil, gas and consumable industry (including exploration) in the domestic stock market, as well as an energy, equipment and services industry.
The impact of lower oil prices will likely filter through the earnings of these firms.
Let's look at one chart, before the most recent price drop hits the financial statements, and compare corporate revenue growth, two-year CAGR on the x-axis and net income margin percentage on the y-axis.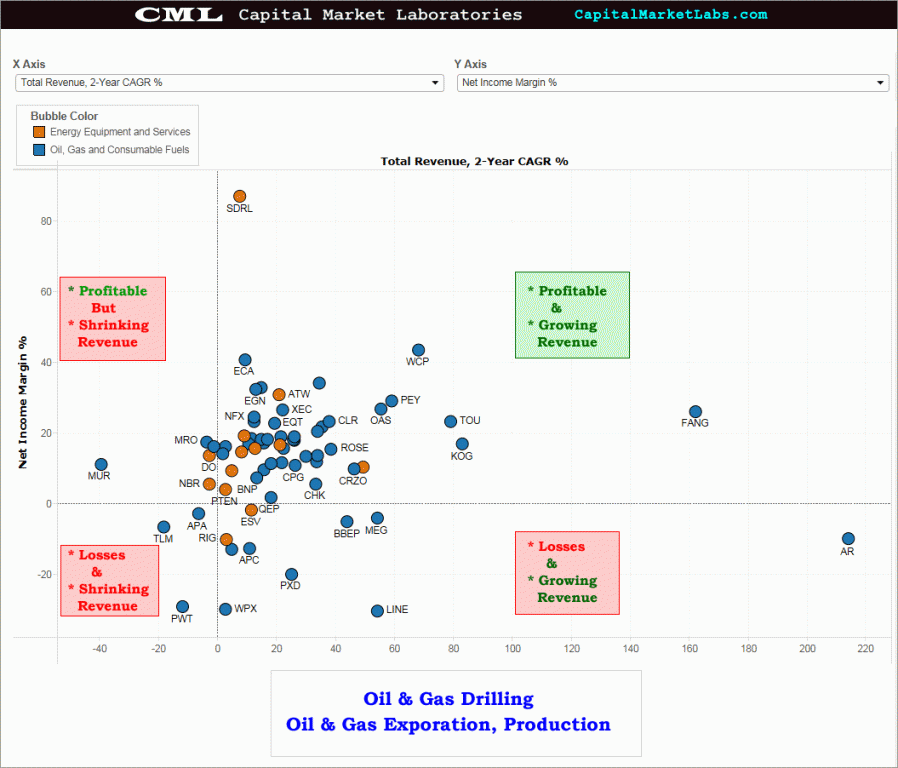 Watch where companies like Seadrill Ltd (NYSE: SDRL) and Transocean LTD (NYSE: RIG) fall on the chart right now, compared to where they could fall next quarter when the full impact of price declines could hit.
Ophir Gottlieb can be found on Twitter @ophirgottlieb.
Posted-In: Earnings oil pricesPreviews Trading Ideas Best of Benzinga
View Comments and Join the Discussion!