Are Small Caps Signaling A Pause In The Rebound?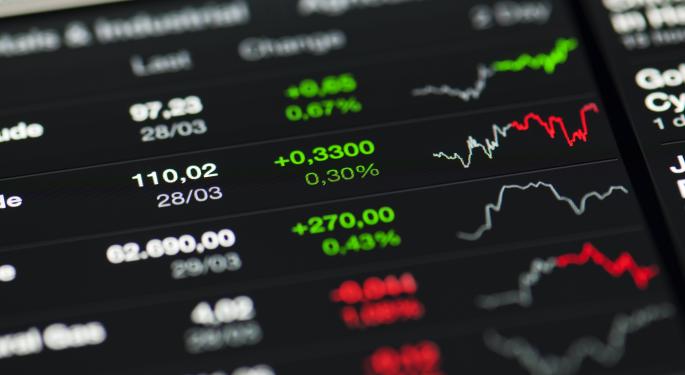 On Friday, flattish markets performance capped a bullish week, but strength came concentrated mainly in Apple (NASDAQ: AAPL). The stock gained 4.8 percent in one week.
At this rate it will hit the old and once-mocked $1,111 price target before its fall from $700 grace. Apple's strength combined with an incredible performance from most momentum stocks like Amazon (NASDAQ: AMZN), Twitter (NYSE: TWTR), Zillow (NASDAQ: Z), Tesla (NASDAQ: TSLA) and more made the Nasdaq the best-performing index up 0.3 percent.
New all-time highs aside, traders need to pay attention to small- and mid-caps.
They tend to represent "the market" better than the broader indices. On Thursday, the small caps closed down almost 1 percent and closed again red on Friday. The small caps were first to run to new all-time highs. Then they were first to correct mid October.
Then they bounced two days earlier than the other indices.
So now traders should listen as they could be signaling a pause in the rebound. Here is a chart that shows how they failed three times at the highlighted area. So the next few days should be telling on the next levels coming.
Similarly, the mid-caps chart should cause a little alarm for traders. One argument for a bullish end of year is "new money on the sidelines."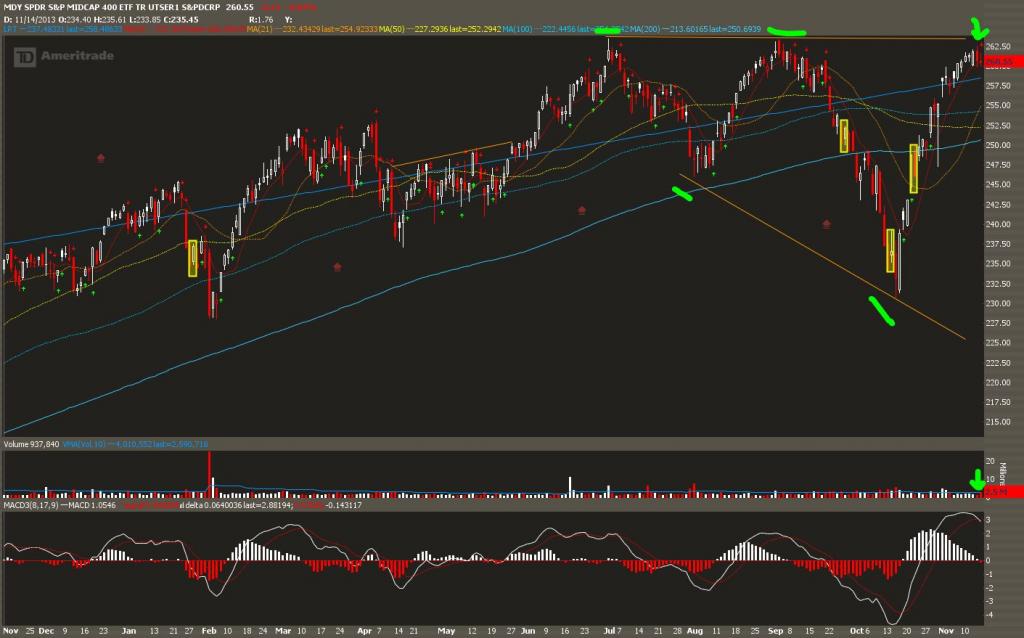 This week should be telling if the bulls have more steam in them or if the masses of tickers hold back the few that need to run higher.
Until then, traders can still go long a few good names.
Continue to ride winners while trimming some and those names have paid this week and should continue to do so. Amazon had an incredible day as forecasted last week.
With weakness in oil continuing and looking like it's longer lasting than just a fad then retail will do better than expected over the holidays. Commuters will find more money in the wallets at the end of every week, and as Americans we are dedicated to shopping. Amazon will also benefit, so shorting here could be a mistake.
A side note about this bounce off the 9.9-percent correction. The volumes on the bounce have been tiny when compared to those that took the SPY down almost 10 percent.
Furthermore, the volume has been dropping with every candle. This could be an indication of waning conviction or lack of commitment. If so then the sell buttons could come fast and furious.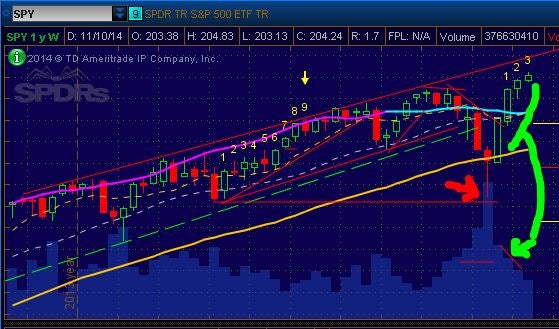 Watch the video below for a full recap of this week's outlook:
Posted in: Previews Options Pre-Market Outlook Markets Trading Ideas Best of Benzinga