Will Investors Celebrate Facebook's Results?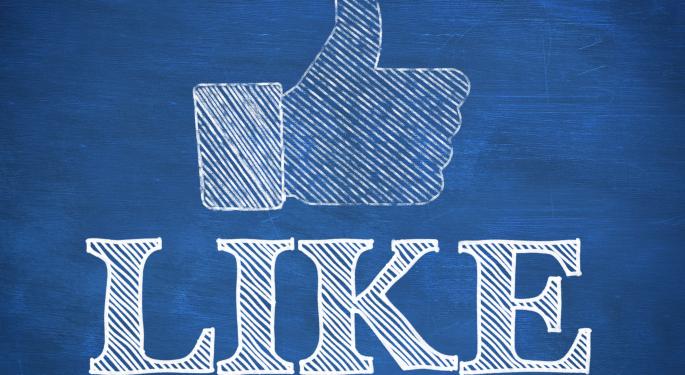 Analysts may not agree on Facebook Inc's (NASDAQ: FB) future, but the company's third quarter results should appease investors.
"I think it's gonna be a really good quarter," Sean Udall, CIO of Quantum Trading Strategies and author of The TechStrat Report, told Benzinga. "They'll probably produce a big beat. Everybody's going to celebrate the results."
PTT Research analyst Mark Gomes thinks Facebook will have a "modest" beat. Meanwhile, Asif Khan, CFO of Virtue LLC and CEO of Shacknews.com, thinks the company's results depend on the source of revenue.
"It really depends on where they're deriving revenue from because the dollar is up about 10 percent in the quarter," Khan told Benzinga. "There's a lot of currency headwinds for companies with a lot of overseas sales. I think in the case of Facebook…they might actually end up beating at the expense of Google."
Related Link: Should You Pay To Be 'Liked' On Facebook Inc?
Monetizing At Will
Gomes sees Facebook as a platform "that has the capabilities for all sorts of communications, entertainment and commerce abilities."
"And it has the most captive audience in the history of mankind," Gomes told Benzinga. "It seems to me that they basically monetize at will. Right now you've got video as one of the things they're looking to monetize a little better. They've got the WhatsApp acquisition as yet another little -- I see this as a little thing for them. Even though it was a $22-billion acquisition, it's just a small piece of the entire puzzle of what they're capable of doing."
Gomes believes that Facebook will attempt to monetize other things in the near future but expects WhatsApp to be the primary target.
"Clearly WhatsApp is the big elephant in the room," Gomes added. "They paid a lot of money for that. Certainly part of that is because it was gaining critical mass and it was probably prudent for them to take them out before any more critical mass was [achieved]. You can envision if they charge $1 or $2 [per user], whether it's directly or indirectly, it quickly becomes a highly accretive acquisition."
'Easy Money'
Udall has only one issue with Facebook.
"When I liked Facebook, it was a $55 to $75 billion market cap company," said Udall. "Now Facebook is a $210+ billion market cap company. A ton of the easy money, in my view, has been made."
Udall noted that all growth companies face the same problem: they eventually reach a peak quarter.
"Once a company gets big and they hit a peak growth number, even if they continue growing, if that peak growth starts showing a sharp drop off, the stock quits working," Udall added. "I don't know if it's going to be this quarter. I don't know if it's one or two quarters away. But I think we're very close to that point where Facebook moves into that peak growth phase."
Disclosure: At the time of this writing, Louis Bedigian had no position in the equities mentioned in this report.
Posted-In: Asif Khan Facebook Mark Gomes PTT ResearchPreviews Top Stories Tech Trading Ideas Best of Benzinga
View Comments and Join the Discussion!