Options Traders Beware: Both Bulls And Bears Lack Conviction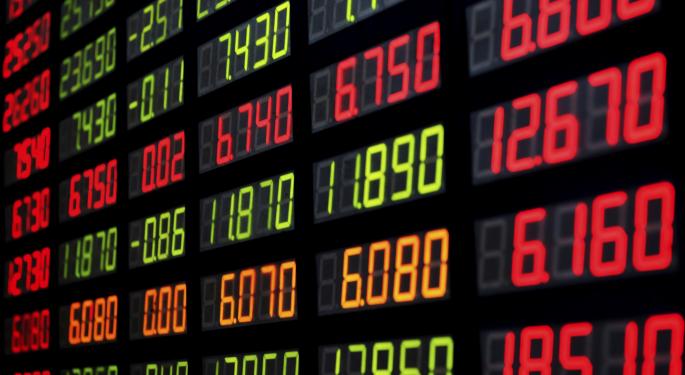 Last Week's Disappointed Bulls
Friday September 19 was a major disappointment for the bulls. The day started out with such promise — continuing the week's rally — only to end seeing red.
The small caps broke first and went down 1 percent, yet broader indices still tried to rally. A basket of 2000 stocks speak loudly, however, so eventually the whole market started to fold.
In the end both the Dow and the S&P managed to close Friday no worse than they closed out Thursday, though Friday's early gains disappeared.
Aiding the decline was the fact that Thursday's out-performance was built on strength from momentum stocks and those are perceived as frothy. As a result Thursday's highs lacked conviction. Selling comes easy when conviction is weak.
Related Link: Options Outlook For The Week Of September 15
Because of the rallying earlier in the week, overall it was mostly green. Only the small- and mid-caps were red, and on significant volumes.
The Takeaway
A key takeaway from last week: Don't chase relief pops.
What's a relief pop? A rally based on Scotland voting no is a relief pop. The market rejoiced because something bad did not happen; fundamentals were not driving prices higher.
For example, Apple Inc (NASDAQ: AAPL) is not making more money because Scots voted no. Relief pops are not to be chased.
This Week's Context
The week of September 22 is scheduled to be relatively quiet: Only few housing numbers and the GDP report are set for release. Chances are that bulls and bears will continue to play the same tug of war game where they left last week. Neither is committed to break out or breakdown, which means either could happen.
Strong Apple numbers may provide lift for the indices because of its weight in them; continued strength in Alibaba Group Holding Ltd may provide psychological lift to the bulls, which would force bears to work harder to make their view heard.
Looking For Green
In meandering markets, Iron Condors are generally a smart strategy. Consider selling risk outside of the trading ranges and collect the premium. Proper buffers are important; humble premiums have the best chance of success.
Put calendars could help build a folio read for a potential correction. Picking the right time frames is crucial –- two weeks out is a good start. The idea is to sell current indifference to buy future fear in anticipation of a correction. This strategy is especially important for portfolios heavily dependent on the long theory.
Most important, traders need to find the trading ranges.
Tesla Motors Inc (NASDAQ: TSLA), LinkedIn Corp (NYSE: LNKD), Chipotle Mexican Grill, Inc. (NYSE: CMG), among others, could be good targets for put spreads.
Apple could surprise to the upside based on chatter of incredible iPhone weekend sales. The key question is inventory: Will it have enough phones to bring in the sales? Check out this week's full options outlook below:
Tags: Apple iPhone iron condors
Posted in: Previews Options Pre-Market Outlook Markets Trading Ideas Best of Benzinga