Trade Options With Caution; The Bulls Are Not Convincing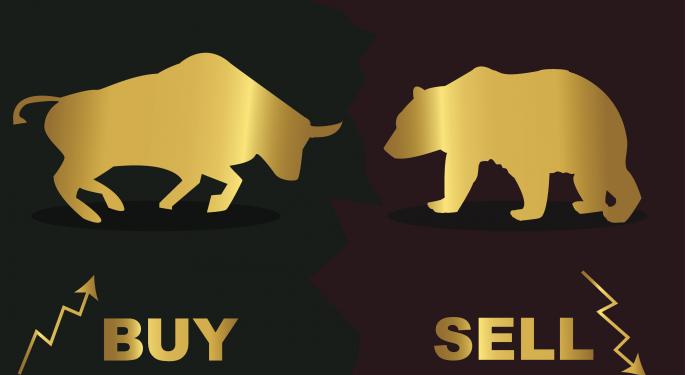 Recap Of Last Week
The week was short and mostly red until Friday. Friday started with a tough morning for the bulls, but turned around to close yet another bullish week for the S&P 500. In terms of quality green weekly candle, last week was not so pretty.
The price action was less than desirable, symptomatic of weak bull conviction and vulnerability to fast drops. Although they have not lasted long or gone deep, each drop has the potential to gather enough momentum to turn ugly fast.
Driving Friday's turnaround was the jobs report; pre-open, U.S. futures were red. The terribly disappointing job numbers created confusion: traders were expecting to sell good news. Instead they hesitantly, unconvincingly bought the bad news.
Related Link: Market Moving Data Ahead: Options Outlook For The Week Of September 1
President Obama, trying to backpedal from his recent "no strategy" blunder, sounded reassuring and helped markets rebound and crush the Volatility S&P 500 (VIX). Nonetheless, the iShares Russell 2000 Index (ETF), the Russell 2000, PowerShares QQQ Trust, Series 1, and the NASDAQ 100 Index all ended with red candles for the week.
Lessons Of Last Week
Apple demonstrated how quickly markets can switch from bullish to panic selling in seconds.
Beware of consensus. Until 5.30 PST last Friday, all the experts were sure that the U.S. is doing great, and touted it as an important justification for a long thesis. The terrible jobs numbers planted doubt and left everyone scrambling. Remember: If everyone is one side of the boat, it's unstable. Either stay out or take precautions like wearing a life vest.
Trading Ideas
As as been true for awhile, consider trading the ranges. The trick is to retest the thesis to make sure that the ranges still apply.
Traders can short in the midterm using options, specifically, credit call spreads. When doing so, traders should leave enough room for error, meaning allowing some slack for bulls to run. Placing hedges via credit put spreads can provide added potential income and safety.
Traders should note that Tesla (NASDAQ: TSLA) could be vulnerable to more downside, even after dropping more than three percent on a market record day.
CEO Elon Musk said that he thinks Tesla's currently overvalued, but of perhaps greater concern was his statement about the importance of the gigafactory time to market. Musk said that the timeline concerns him more than money, and that it was the deciding factor in choosing the location. The market may not have priced timeline risk into the shares yet.
Although Priceline Group (NASDAQ: PCLN) got shellacked last Friday, it could be a good long lotto play via the options market--if markets hold up. Lotto plays are what they sound like: cheap to buy, big payoff if they win, but very, very long odds.
See the full options outlook video preview here:
Tags: Elon Musk Gigafactory Jobs Report options President Obama
Posted in: Previews Pre-Market Outlook Trading Ideas Best of Benzinga