Market Moving Data Ahead: Options Outlook For The Week Of September 1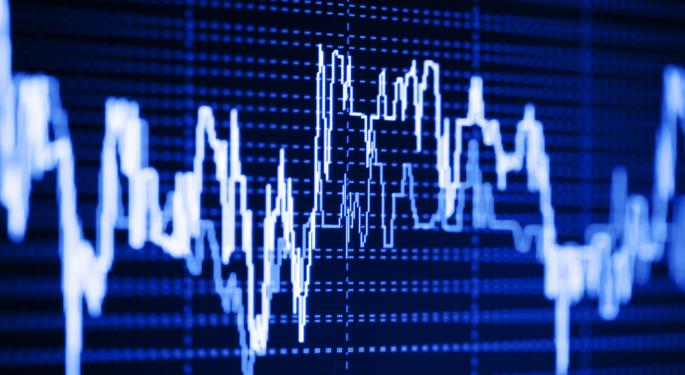 Last week was bullish overall, but it reflected the year's lightest trading volume, and markets moved both up and down on small triggers. This week volumes are expected to rise; however, stability may not follow. This week brings data and events that could move the busier markets in volatile and unpredictable ways.
Important Data
The Federal Reserve's Beige Book is released on September 3 at 2 pm. Thursday morning, before markets open, ADP releases employment data. More important than the ADP numbers on Thursday, however, will be the ECB event.
The ECB Governing Board will meet in Germany at 9 am local time -- the middle of the previous night here -- and thus the results can affect Thursday's markets. ECB Chair Mario Draghi is expected to actually shoot the bazooka he's been threatening to use for years.
Related Link: Economic Data, Bear-Bull Struggles To Keep Options And Markets In Ranges
The ECB meeting doesn't end the data barrage -- next up will be the government jobs report on Friday morning. That report also has the potential to really move markets.
Data Could Drive Volatility
The ECB event could cause a rip, but it also has the potential to disappoint a lot of longs and some serious selling could ensue. The jobs numbers could also cut both ways; if the economy is truly getting better then the numbers should be strong, but markets will likely take that good news as bad and hit the sell button.
The week ahead is particularly hard to assess because of the double unknowns: Not only is the data as yet unknown, but predicting how traders will react is also unusually difficult. In the face of such uncertainty, traders should consider sitting out the week, meaning opting not to sell risk in next week's options.
Instead, traders should consider making the same trades at least two weeks out or longer. That way traders can participate with less risk of getting blown out in a whoosh up or down. Those opting into trading need to find the ranges, build a big buffer, set the trades and then manage them so they don't get out of control.
Trading Ideas
Lotto Picks: On high volatility and binary events like the data releases this week, markets offer lots of opportunities to pay a little for very long shot, big payouts. Potential "lotto" tickets this week could include Priceline (NASDAQ: PCLN), Wynn Resorts (NASDAQ: WYNN), LinkedIn (NYSE: LNKD), Tesla (NASDAQ: TSLA), Chipotle Mexican Grill (NYSE: CMG), Netflix (NASDAQ: NFLX) and Apple (NASDAQ: AAPL).
Long To Hedge Only: Markets are very high, too high for traders to consider many new longs unless they are to hedge short plays.
Avoid Pops: Traders should avoid chasing or selling pops unless there is a fundamental change in the market. Apple levitated the markets last week on some strange price action; could it repeat its performance next week?
SPX Range: Bears have not yet given up the 2,000 line in the SPX. The tentative range still appears to be 1,950/2,000, but the range is based on last week.
Margin For Error: As ever, traders that are too long should hedge, and those that are too short should book some profits even if they leave money on the table.
Variables Beyond The Data
In addition to the heavy data releases, other background factors can affect markets. Traders should keep an eye on developments involving Iraq, Gaza, Ukraine, the Federal Reserve and Asian financial risk stemming from Japan's economic experiments and/or China's growth. Earnings are also always important to watch.
Tags: ADP Beige Book ecb
Posted in: Previews Options Pre-Market Outlook Markets Trading Ideas Best of Benzinga