Economic Data, Bear-Bull Struggles To Keep Options And Markets In Ranges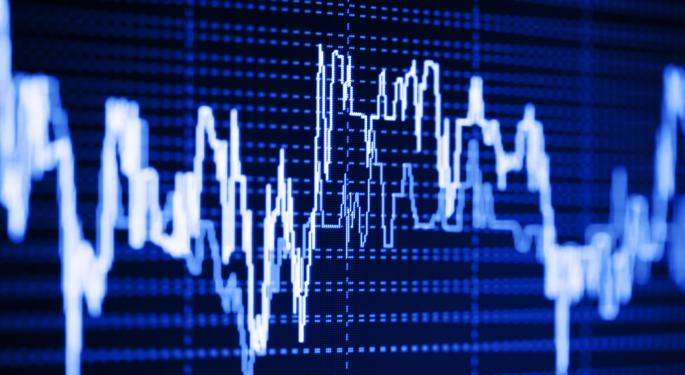 So much has happened, yet nothing has changed.
The Federal Reserve's event is gone and so are most of the earnings, so now the focus is back to trading that thesis and some fundamentals while dodging the geo-political headlines.
Recapping Last Week's Action
Friday markets were all over the map, creating much ado about nothing. Neither bears nor bulls were committed:
VIX went up 5 percent but closed down 2.5 percent; that's complacency in action.
Markets were down big but closed flat.
Momentum stocks went red, then ripped higher.
Small caps led markets down early, then flipped to leading up.
The SPX didn't do much.
(NASDAQ: QQQ) had a chop fest: down, up then down then up again.
Apple (NASDAQ: AAPL) traded strong almost all day.
(NYSE: CMG) did not bounce much, which is good for people shorting it.
The market indecision highlighted the market confusion over what Fed Chair Janet Yellen actually said. She basically emphasized that the Fed's actions will be data dependent, meaning that she will be reacting and not pro-acting. That's the definition of being behind the curve.
Related Link: Noncommittal Bulls, Lazy Bears: Options Outlook For the Week Ahead
Trading The Week Ahead
Lots of economic data will be released this week, starting with housing on Monday and Tuesday, and followed by GDP on Thursday. Friday will add a couple more heavyweight data points: the Purchasing Managers Index (PMI) and Personal Consumption Expenditures (PCE). Against that backdrop, here are some ideas:
This week markets should be range bound, which presents opportunities for iron condors. All the potentially market-affecting data makes it important to avoid playing close to the line with credit spreads. Give strategies a little wiggle room for credit spreads and skip the trade unless clear ranges are apparent.
The markets are too high for many new longs; generally they should only be to hedge short plays.
Avoid chasing. Go for selling pops instead, unless something fundamental changes.
Apple may be pressured to go back below 100. Traders may want to challenge it via credit call spread or an iron condor.
Sell risk outside the apparent ranges.
Too long? Hedge. Too short? Book some profits even if leaving money on the table.
SPX has a tentative range is 1950/2000, but this is based on action before Friday. RUT has no clear levels yet. (NYSE: IWM) has a battle brewing at 115, and bulls look to have the upper hand. The QQQ battle is at 95/96; if bulls prevail then bears will back up to 99.
Variables To Watch
Other than the usual worry over Asian financial debacles and/or another unforeseen shoe to drop, geopolitical events dominate:
Gaza: The violence escalates, yet markets are not reacting. Yet.
Ukraine: The market impact of this messy situation has been limited, seems too complacent.
Fed/Yellen: She is waiting for something to break before she acts. So far, markets don't know what to watch for signs of rate tightening triggers.
Earnings: Somehow companies are managing their P&Ls and stock prices. Use the trader reaction to gauge sentiment and adjust trades.
Check out a video of this week's options outlook:
Tags: Federal Reserve iron condor Janet Yellen
Posted in: Previews Options Pre-Market Outlook Markets Trading Ideas Best of Benzinga