Short Options To Follow Last Week's Bears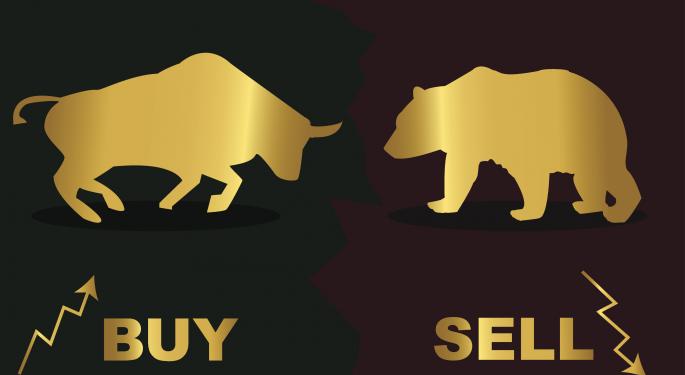 Last week the market reversed the baseless bullish action. This reversal solidifies the statement that so much has happened yet nothing has changed.
Trading the 2014 global thesis continues to work where markets can grind higher without new catalysts. Selling premiums outside of the ranges continues to work. Finding the proper levels is absolutely key.
It wasn't so much that the bears won the week, it's more that bulls failed to maintain the winning streak. Bears on the other hand are being lazy and not pressing the issue. This left room for stabilization during Thursday's sell off.
Bears are doing just enough to keep a lid on the momentum. The bulls have proven to be weak hands and are quick with the sell buttons. This is most evident in the small caps and the momentum stocks.
Related Link: 5 Options For Playing The Still Bullish Market
Consequently, there was damage done this week:
Technical damage: The SPX broke the rising wedge formation highlight in dashed green. In fact the damage started Wednesday:
Furthermore, this brings the fight to the dashed red thick uptrend line (marked by the crayon "X"). What's worrying is that if you follow the red dashed line up it suggests that the fight will be around 1950. This coincides with what the option market open interest also suggests for next week 1900-1955.
The small caps broke a similar trend a few days ago:
Psychological Damage: Just two days ago the bulls were vocal about buying the all time highs as the right thing and how shorting is wrong. What's been wrong is taking trades (regardless bull/bear) without hedges.
So What now?
The open interest suggests that next week's playground should be lower than this week's in the S&P and small caps. So shorting a few weak tickers should yield some profits.
This can be done by: Buying debit put spreads, selling credit call spreads or both. Regardless, it would be prudent to hedge by taking a few longs just in case markets go the other way.
Tesla Motors (NASDAQ: TSLA) and several other major tickers could make good shorts this week due to current weakness. Traders with short positions that were under water two weeks ago should have used last week's weakness to better situation those short positions.
Lotto Ticket: Google. Google (NASDAQ: GOOG) (NASDAQ: GOOGL) reports earnings this week. Traders that are short the markets can consider going long Google into earnings lotto style via a debit call spread. Generally lotto style means that the cost is somewhat small and has a limited chance of success yet the reward is decent.
The VIX: One more negative thing: the VIX (the fear gauge) broke a trend upward. Higher VIX prices could bring about market jitters:
Check out the video below for a recap of this week's market outlook:
Posted in: Previews Options Pre-Market Outlook Markets Trading Ideas Best of Benzinga