Room For Collecting Premiums As Options Uncertainties Remain Abuzz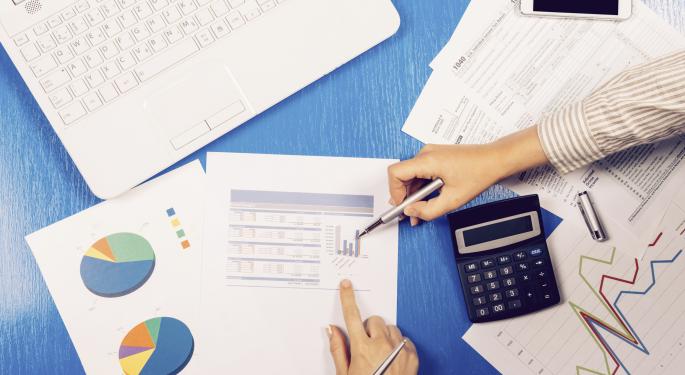 Friday was bullish, lacking red in important names like Google (NASDAQ: GOOG) (NASDAQ: GOOGL), Apple (NASDAQ: AAPL), Amazon (NASDAQ: AMZN), Priceline (NASDAQ: PCLN), etc. Also the VIX was green by 1.4 percent.
Headlines aside, uncertainties are still abuzz but the ranges are stable and somewhat expected. This leaves room for collecting premiums and selling well placed risk.
On The Bullish Side: the fight still seems hot over the SPX 1950 mark. Bulls are defending it vigorously and bears want to get back to 1900. In the event it turns out to be a week long stand off, nimble traders may be able to sell credit put spreads close to 1950.
This can also be done via the SPY for narrower risk bands. One can also mirror this strategy with other indices while leaving more room as the other battle lines might be slightly more unstable.
Related Link: How Long Can Tesla's Rally Continue?
On The Bearish Side: one can perhaps pick on Apple as it seems to have hit a wall this week. The levels were clear. Also, the aforementioned bullish trades could be paired up with opposing bearish trades like credit call spreads. This would leverage margin requirements for the credit put spreads while hedging bets.
Traders should also find more lame ducks from last week as a lot of momentum stocks gave back moves too quickly on Friday.
What Not To Do? Don't Chase! Though there is a low likelihood of a doom scenario with the current variables, there is also a lack of clear positive catalyst to fuel a super spike. It is better to miss a few upside points than be the fool who goes long at all-time-highs buying from those who are already on the train.
Friday was was a muddled win for the bulls; bears had their momentum and winning spots. Technically, there are signs for breakouts. Shorting close to current prices could be tiresome. It might be unwise to fight the Fed and the tape too vigorously.
A few not-so-bullish notes from Friday's price action:
ES couldn't close higher than 6/9 & pre-open highs.

SPY failed below its most recent highs

SPX daily chart now has a rising wedge that is usually bearish. Yes, it could break out, but it fails more often than not. Mid-week could reveal the answer.

Many momentum stocks gave back gains too quickly.
The NDX is weak though usually a leader on such a 'bullish' all time high day for other indices.
An Apple a day is no longer good for markets. Apple couldn't go green even though enthusiasm is back AND there were several good notes and product headlines. If Apple can't rally on good news, then it may be in danger of dragging. It weighs heavy in the indices; hence there could be drag.
Other lingering points of concern:
Geo-political turmoil is starting to creep back into headlines. Russian troop build up vs. Ukraine; Arab world on the brink of holy wars, etc. The world seems a few incidents away from multi nation and multi continent wars.
There are major economic experiments going in Japan.
There are ongoing doubtful Chinese lending practices and unverifiable economic data.
Argentina needs to restructure debt (remember Greece).
Loose money is getting looser (ECB etc).
Tags: Amazon Apple Google options
Posted in: Previews Options Markets Trading Ideas Best of Benzinga