Cloudy Energy Outlook Means Sunny Skies For This ETF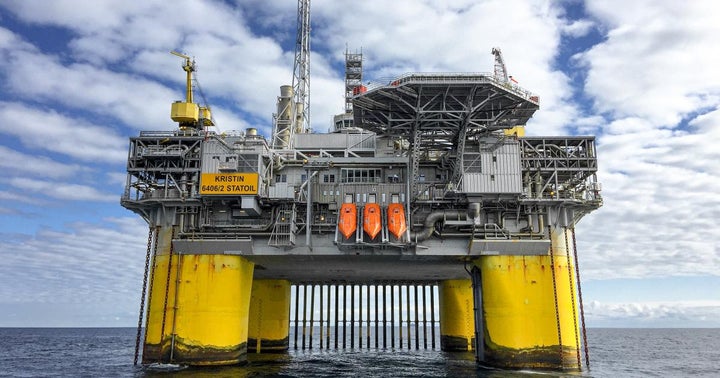 As has been widely documented, the traditional energy sector is struggling this year. This isn't the first time and, unfortunately for daring energy bulls, it won't be the last time.
What Happened
Traders looking for winning bets among energy exchange traded funds don't have to look far, but they do have to up their risk tolerance. All the Direxion Daily Energy Bear 2X Shares (NYSE:ERY) has done over the past month is jump more than 30%.
ERY looks to deliver double the daily inverse returns of the Energy Select Sector Index, a collection of battered old guard energy names, including former Dow component Exxon Mobil (NYSE:XOM).
Why It's Important
Obviously, as a leveraged ETF, ERY isn't intended to be a long-term holding and traders shouldn't tempt fate by turning it into one. However, the cloudy long-term outlook for oil and gas consumption could make the bearish ERY a long-term winner.
In its recent energy outlook, which is widely followed throughout the industry, BP hints that 2019 may have been the peak year for global oil demand.
"Demand for oil falls over the next 30 years," BP said in the report. "The scale and pace of this decline is driven by the increasing efficiency and electrification of road transportation."
The coronavirus pandemic is dramatically altering oil demand this year and with expectations in place that it could be 2022 or 2023 before air travel looks like it did last year and with electric vehicle sales soaring, BP is likely onto something when saying 2019 could be as good as it ever gets for global oil demand.
That's all bad news for investors holding traditional energy stocks hoping for a rebound. Conversely, those scenarios open the door to more near-term bad news for oil and the related equities, meaning good news for the bearish ERY.
What's Next
For those looking for a near-term catalyst for ERY, well, you're in luck and that potential good fortune ties back to Exxon. That stock represents nearly 23% of the index ERY looks to deliver double the daily returns of.
With oil demand and prices slumping, it's getting harder for Exxon to sustain its dividend and some analysts are saying a cut could be announced before the end of this year or early next year. If that happens, it won't be a surprising move, but it would likely be a positive for ERY nonetheless.
© 2020 Benzinga.com. Benzinga does not provide investment advice. All rights reserved.
---