Fees Ease Some Of The Pain Of International ETFs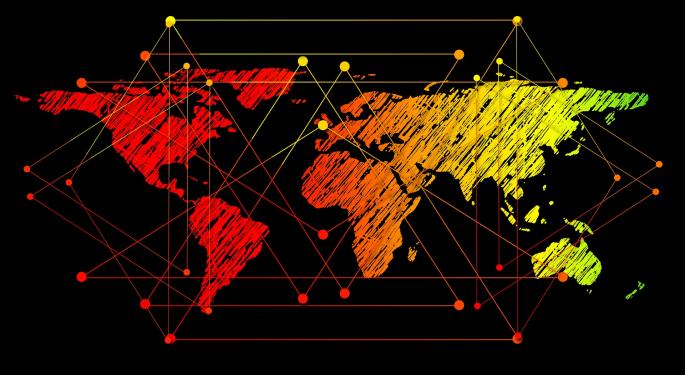 Ex-U.S. developed markets exchange traded funds are tumbling this year, but plenty of investors remain devoted to the asset class.
The iShares Core MSCI EAFE ETF (NYSE: IEFA), one of the largest and least expensive developed markets ETFs, is down almost 13 percent year-to-date, but that's not keeping investors away.
What Happened
Although ex-U.S. developed markets equities are struggling, low-fee ETFs tracking these names are adding assets at a prolific rate. Two of this year's top seven asset-gathering ETFs are cheap developed markets funds.
As of Dec. 6, IEFA had year-to-date inflows of $19.94 billion, more than any other U.S.-listed ETF and more than $3 billion ahead of the second-place fund. The rival Vanguard FTSE Developed Markets ETF (NYSE: VEA) had year-to-date inflows of $7.62 billion, a total surpassed by just six other ETFs, including IEFA.
Why It's Important
"What you've seen over the past eight to 10 years, coming out of the financial crisis, is foreign stock market indexes, index funds that track these indexes, they haven't performed as well as the U.S., they haven't performed as well by historic standards," said Morningstar in a recent note.
While funds such as IEFA and VEA are lagging U.S. equity benchmarks this year, low fees can help investors remain engaged with developed markets. VEA, the largest developed markets ETF in the U.S., charges just 0.07 percent per year, or $7 on a $10,000 investment. IEFA's annual fee is just one basis point higher at 0.08 percent.
"The question is, what is going on here, the low fee thesis should intact--lower fees should lead to better performers over the long run, right?," said Morningstar. "It's been eight to 10 years now and it's a question mark that a lot of people are looking at."
Data confirm investors love low-fee international ETFs as VEA and IEFA are home to over $119 billion in combined assets under management and the pair are among the 10-largest US-listed ETFs of any variety.
What's Next
Buy-and-hold investors typically gravitate toward inexpensive index funds and ETFs like IEFA and VEA. It may take the patience of a buy-and-hold view to see out this rough patch in developed markets.
"Fees are one of the biggest drivers of future returns," said Morningstar. "The low fee thesis is still very much intact. Investors in these funds just need to sit tight and hold on. Eventually, we will get through it."
Related Links:
Posted-In: Long Ideas News Specialty ETFs Top Stories Trading Ideas ETFs Best of Benzinga
View Comments and Join the Discussion!