Even After Its Huge Earnings Pop, Expect Shares Of Foot Locker To Keep Rising This Week
The following stock has been highlighted by VantagePoint ai, an artificial intelligence platform that provides market forecasts 1-3 days in advance. For a free demo click here.
The Q3 retail earnings season likely won't be remembered for its confidence-inspiring reports, save for one major exception. Foot Locker, Inc.'s (NYSE:FL) Q3 earnings per share and sales figures both came in above consensus estimates, and the report sent the stock flying up 15 percent, good for its second-best day of 2018.
So the natural question is, can those gains hold?
According to VantagePoint ai's predictive indicators, that answer is yes—at least for this week.
The blue line on the chart below represents a predictive moving average that forecasts price 72 hours in advance. The black line represents a simple 10-day moving average. Notice how the blue crossed above the black on Wednesday following the company's earnings beat. That crossover is one bullish signal, the other one being the predicted neural index (which forecasts whether a stock will trade up or down over the next 48 hours) turning green on that same day.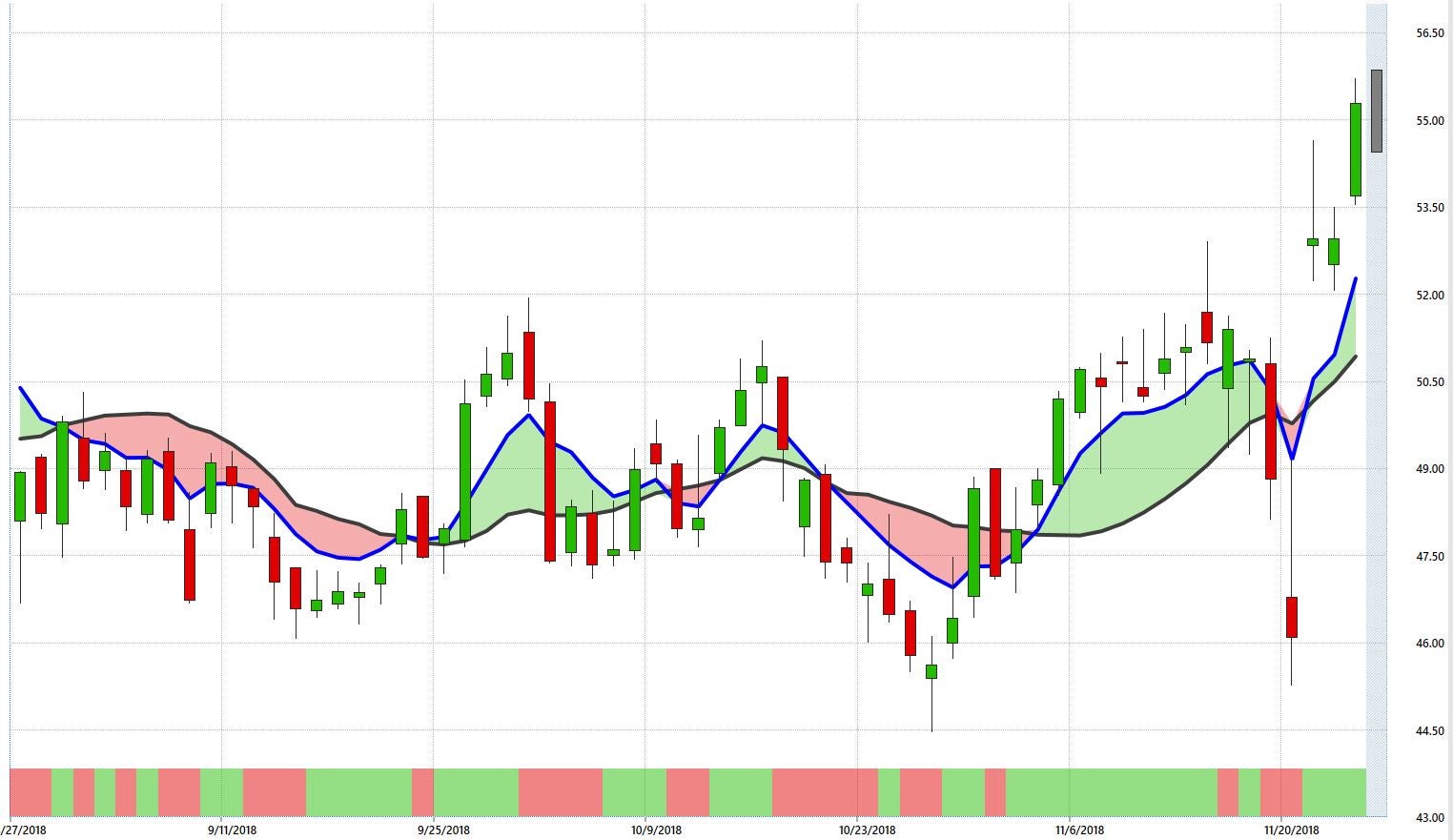 The fact that FL has held its gains three days after the huge pop is a great sign. It indicates a lot of underneath demand of buyers willing to keep the stock higher. Going forward, VantagePoint's predicted moving average line has only diverged further from the 10-day moving average, indicating that this recent uptrend has only increased in strength.
Even with Foot Locker trading down slightly in Tuesday's market, it's holding of the $54 level is a strong show of support that we can expect more upside for the next few days.
VantagePoint ai is a content partner of Benzinga. To see what their indicators say about other stocks, futures, commodities or ETFs, or to get a free demo, click here.
© 2020 Benzinga.com. Benzinga does not provide investment advice. All rights reserved.
---