Vanguard's First New ETF Of 2017 Is A Corporate Bond Fund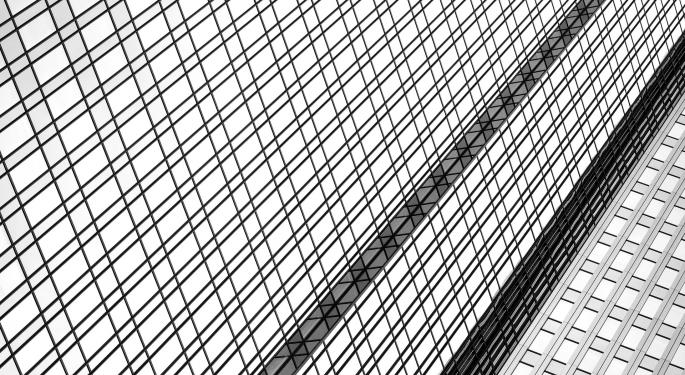 Vanguard is the second-largest U.S. issuer of exchange traded funds by assets, but its stable of ETFs is small compared to issuers of a similar size. While many large ETF issuers launch several new products per year or have launches numbering in the double digits, Vanguard eschews that strategy.
When Vanguard launches new ETFs, they are usually successful and often attain that success in short order. Time will tell if that's the case for the Vanguard Total Corporate Bond ETF (NASDAQ: VTC), which debuted Thursday as Vanguard's first ETF of 2017.
The Vanguard Total Corporate Bond ETF is the first new ETF introduced by Pennsylvania-based Vanguard since the firm launched the Vanguard International Dividend Appreciation ETF (NASDAQ: VIGI) and the Vanguard International High Dividend Yield ETF (NASDAQ: VYMI) a year-and-a-half ago.
Good Timing
Some new ETFs benefit from good timing, and that could be the case with the Vanguard Total Corporate Bond ETF. Investors are flocking to investment-grade corporate bond ETFs this year, with two such funds being among this year's top 10 asset-gathering ETFs. That duo includes the Vanguard Intermediate-Term Corporate Bond ETF (NASDAQ: VCIT).
VTC, the new Vanguard ETF, tracks the Bloomberg Barclays U.S. Corporate Bond Index. The new ETF charges 0.07 percent per year, or $7 on a $10,000 investment, making it less expensive than 91 percent of rival funds, according to issuer data.
VCT is the 17th fixed income ETF in Vanguard's lineup. In addition to the new ETF and the aforementioned VCIT, Vanguard's corporate bond ETFs include the Vanguard Short-Term Corporate Bond ETF (NASDAQ: VCSH) and the Vanguard Long-Term Corporate Bond ETF (NASDAQ: VCLT).
Broad Exposure
As is usually the case with Vanguard ETFs, VCT features a massive roster. By using an ETF-of-ETFs structure that equates to VCT holding the other Vanguard corporate bond ETFs mentioned here, the new fund has one of the largest number of components among any corporate bond fund.
" The ETF-of-ETFs structure enables the fund to immediately access more than 5,500 U.S. corporate bonds by taking advantage of the existing exposure and scale offered by the underlying ETFs," according to a statement issued by Vanguard. "This approach achieves near complete replication of the benchmark at the fund's inception as well as tighter bid/ask spreads and lower operating expenses than investing directly in the benchmark's constituents."
With over 5,500 holdings, VCT's roster is roughly triple the size of the largest investment-grade corporate bond ETF.
Related Links:
View Comments and Join the Discussion!
Posted-In: vanguardLong Ideas Bonds Specialty ETFs New ETFs Markets Trading Ideas ETFs Best of Benzinga