A New Mega-Cap ETF Comes To Town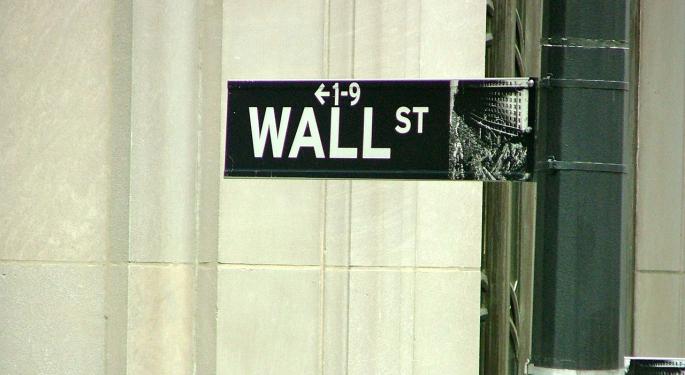 Large- and mega-cap stocks have been key contributors this year in the upside accrued by U.S. equity benchmarks. Now, investors can tap a new exchange traded fund focusing on the largest U.S. companies.
The Principal U.S. Mega-Cap Multi-Factor Index ETF (NASDAQ: USMC) debuted Thursday as the latest ETF to test the mega-cap waters. USMC will tussle with some established mega-cap ETFs, but the new ETF from Principal has some ways to set itself away from the pack of traditional mega-cap funds.
The new ETF tracks the Nasdaq US Mega Cap Select Leaders, which is a collection of the largest companies from the Nasdaq US 500 Large Cap Index. USMC debuted with 54 holdings, according to issuer data.
USMC Is Different
Traditional mega-cap ETFs weight components by market value, meaning Apple Inc. (NASDAQ: AAPL), the largest U.S. company by market capitalization, is usually the largest holding in standard mega-cap funds.
Indeed, Apple is USMC's largest holding at a weight of almost 3.6 percent, but the new ETF goes beyond market-cap weighting. The least volatile securities are given the largest weights in USMC while the most volatile stocks are among the new ETF's smallest holdings.
USMC's top 10 holdings, which combine for about 29 percent of the fund's weight, include seven members of the Dow Jones Industrial. Outliers include Google parent Alphabet Inc. (NASDAQ: GOOG) and PepsiCo Inc. (NYSE: PEP).
Advantages Of Mega-Caps
Investors often prize mega-cap stocks for stability, brand power and, in many cases, steady dividends.
"Mega-cap stocks have been and continue to be a key driver of broader market returns," said Principal. "Mega-cap companies have distributed more than one-third of their earnings every year to shareholders."
USMC charges 0.12 percent per year, or $12 on a $10,000 investment, making it inexpensive relative to dedicated to low volatility ETFs.
Related Links:
Posted-In: Long Ideas Broad U.S. Equity ETFs New ETFs Markets Trading Ideas ETFs Best of Benzinga
View Comments and Join the Discussion!