Goldman Sachs Enters Junk Bond ETF Fray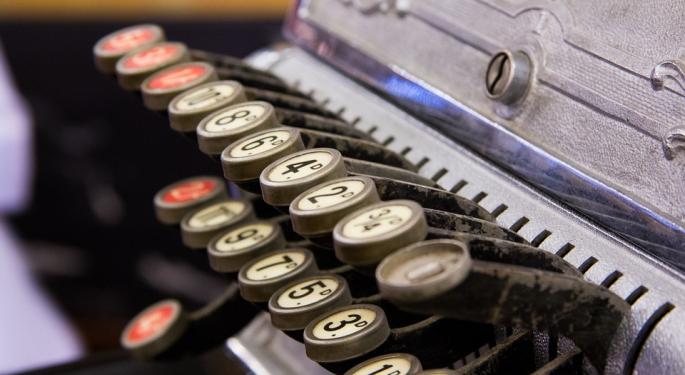 Goldman Sachs Group Inc (NYSE: GS)'s Goldman Sachs Asset Management unit, which includes the firm's exchange-traded funds business, added to its lineup of fixed income funds Thursday with the debut of a high-yield corporate bond ETF.
The Goldman Sachs Access High Yield Corporate Bond ETF (NYSE: GHYB) is the latest addition to GSAM's ETF lineup. The new ETF tracks the Citi Goldman Sachs High Yield Corporate Bond Index. That benchmark "employs a simple, transparent process that is designed to identify an investible universe, then eliminates issuers with relative deteriorating fundamentals to offer exposure to existing sector or market beta," according to GSAM.
GHYB is part of a growing number of bond ETFs that use smart beta strategies. Alternatively-weighted or smart beta is one of the fastest-growing segments of the broader ETF business, but most of that growth is centered around equity funds.
More On GHYB
"We believe a smart beta approach should provide liquidity while minimizing exposure to factors historically associated with volatility and underperformance," said GSAM.
GHYB holds 131 junk bonds with an effective duration of 3.54 years. Duration measures a bond's sensitivity to changes in interest rates. The new ETF has a weighted average maturity of 5.75 years. Nearly all of the ETF's holdings have maturities ranging from three years to 10 years.
GHYB eschews the riskiest junk debt, minimizing credit risk. Nearly 96 percent of the new ETF's holdings are rated BB or B, ratings that are on the higher end of the junk spectrum. Conversely, GHYB sports only token exposure to speculative CCC-rated bonds.
A Familiar Playbook
Previous Goldman ETFs have come to market with either competitive expense ratios, solid capital commitments from early investors or both traits. GHYB continues that tradition. The new ETF charges 0.34 percent per year, or $34 on a $10,000 investment. That makes it competitive with other high-yield bond funds.
"Access ETFs are among the most competitively priced ETFs on the market. We believe they offer transparency and can alleviate some of the challenges of buying bonds in the over the counter market," said GSAM.
Additionally, GHYB has nearly $50 million in assets under management, instantly making it one of the more successful new ETFs to come to market this year.
Related Links:
Posted-In: Long Ideas News Bonds Specialty ETFs New ETFs Markets Trading Ideas ETFs Best of Benzinga
View Comments and Join the Discussion!