An Effective Exclusionary Tactic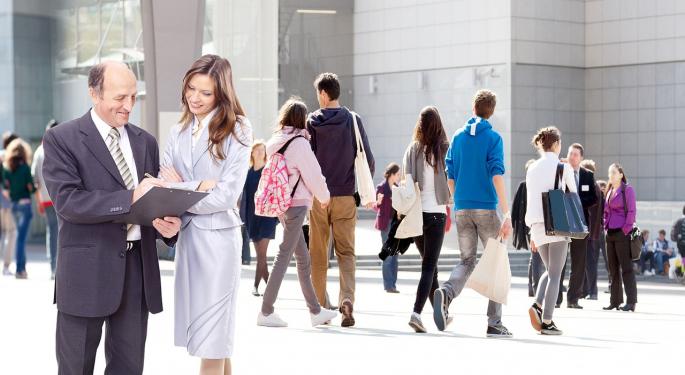 A critical element in successfully using exchange-traded funds is to know an ETF's investment objective and what securities are found inside the fund. In many cases, it also pays to know what an ETF excludes.
As its name implies, the WisdomTree Emerging Markets ex-State-Owned Enterprises Fund (NYSE: XSOE) employs exclusionary tactics. The ETF intentionally excludes lumbering, occasionally controversial state-controlled emerging markets companies. Data suggest the strategy is working. Year to date, XSOE is up more than 36 percent while the MSCI Emerging Markets Index is higher by nearly 28 percent.
XSOE tracks the WisdomTree Emerging Markets ex-State-Owned Enterprises Index, which "measures the performance of emerging markets stocks that are not state owned enterprises. State owned enterprises are defined as government ownership of more than 20 percent of outstanding shares of companies," according to WisdomTree.
Getting To Know XSOE
Over time, the MSCI Emerging Markets Index has increased its exposure to technology stocks, but it is still heavily allocated to financial services names, many of which are state-controlled. Additionally, there was a time when the benchmark was heavily exposed to the energy and materials sectors, which in the emerging world, feature plenty of state-owned firms.
The goal of XSOE is to "have similar country exposures as a market capitalization-weighted universe of emerging market equities, while eliminating exposure to those firms with greater than 20 percent ownership from a government entity, which made up approximately 30 percent of the MSCI Emerging Markets Index back in August 2014, representing five of the 10 top individual companies," said WisdomTree in a note out Wednesday.
Technology stocks account for nearly a third of XSOE's weight, a significant overweight relative to the MSCI Emerging Markets Index. Financial services and consumer discretionary names combine for almost of a third of the ETF's weight. XSOE's financial services weight is 600 basis points below that of the MSCI benchmark.
A Growth Feel
The combination of excluding state-controlled companies and a large combined allocation to technology and consumer discretionary stocks gives XSOE the feel of a growth ETF.
"Certain sector positioning looked quite similar to that of the MSCI Emerging Markets Growth Index, such as Consumer Discretionary, Consumer Staples, Telecommunication Services and Utilities. Information Technology is also notable — not quite at the 40.7 percent seen in the MSCI Emerging Markets Growth Index, but still at a significant over-weight compared to the MSCI Emerging Markets Index," said WisdomTree. "WisdomTree constrains the sector weights in a band around its starting universe market cap, while the MSCI Emerging Markets Growth Index does not — hence why the tilts are more extreme there."
Related Links:
View Comments and Join the Discussion!
Posted-In: exclusionary tacticsLong Ideas News Emerging Markets Emerging Market ETFs Markets Trading Ideas ETFs Best of Benzinga