Big Drama Behind The Scenes For Cybersecurity ETF, Other PureFund ETFs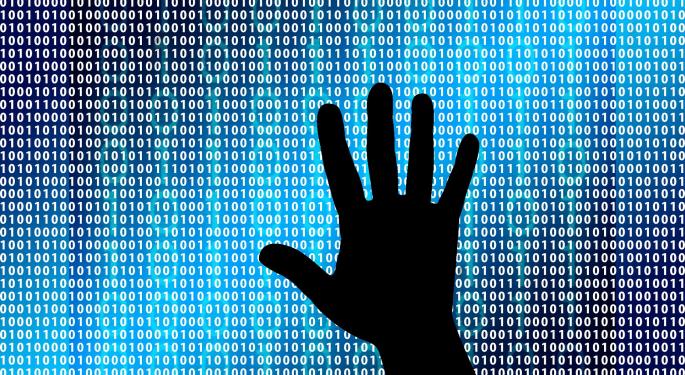 There is nothing like slipping in some important news on a Friday in the heart of summer after the close of markets. That old Wall Street tactic was used last Friday when ETF Managers Group LLC said it is changing the names of six PureFunds exchange-traded funds and swapping the indexes on those funds.
That group of six includes the popular PureFunds ISE Cyber Security ETF (NYSE: HACK), the first ETF dedicated to cybersecurity stocks. The move by ETFMG is unprecedented for firms known as white label issuers of ETFs and PureFunds is not taking the news lightly. PureFunds CEO and founder Andrew Chanin confirmed to ETF.com that his firm is pursuing legal action against New Jersey-based ETFMG.
White label ETF issuers help aspiring ETF sponsors get their product to market and assist with filings and other behind-the-scenes issues associated with the launch of a new ETF. However, firms such as PureFunds are still responsible for developing the ETF's brand, driving assets and generating publicity.
Not Much Time
In the release ETFMG issued last Friday at 5:30 p.m. ET, the company said it is renaming HACK and five other PureFunds ETFs and swapping the indexes for those ETFs effective Aug. 1.
Some ETF industry observers question the quick turnaround, particularly in the case of HACK, which will drop the ISE Cyber Security Index in favor a cybersecurity index that is not even two weeks old.
Typically, investors like to see ETFs use indexes with longer track records. ETFMG is also renaming the PureFunds ISE Mobile Payments ETF (NYSE: IPAY) the ETFMG Prime Mobile Payments ETF while the PureFunds ISE Junior Silver ETF (NYSE: SILJ) is becoming the ETFMG Prime Junior Silver ETF.
The PureFunds Video Game Tech ETF (NYSE: GAMR) is becoming the ETFMG Video Game Tech ETF while the PureFunds Drone Economy Strategy ETF (NYSE: GAMR) will transition to the ETFMG Drone Economy Strategy ETF.
The PureFunds ETFx HealthTech ETF (NASDAQ: IMED) will become the ETFMG ETFx HealthTech ETF.
Not The First Time
The news of ETFMG muscling PureFunds out of some of its most successful ETFs is not the first time the firms have knocked heads. Nor is it the first time ETFMG has announced changes with little notice.
On July 21, ETMG announced the closure of the PureFunds ETFs dedicated to big data and fintech stocks with the termination dates for those funds slated for Aug. 1. Typically, ETF sponsors provide more time between the announcement of closures and the actual termination date.
HACK has $1.1 billion in assets under management, making it the largest PureFunds ETF. SILJ has had periods when it is popular with investors, typically when silver prices surge, while the mobile payments ETF IPAY has accumulated over $145 million in assets in just over two years of trading.
Related Links:
View Comments and Join the Discussion!
Posted-In: Long Ideas News Sector ETFs Legal Events Markets Tech Trading Ideas Best of Benzinga