A More Favorable Regulatory Environment For Telecom ETFs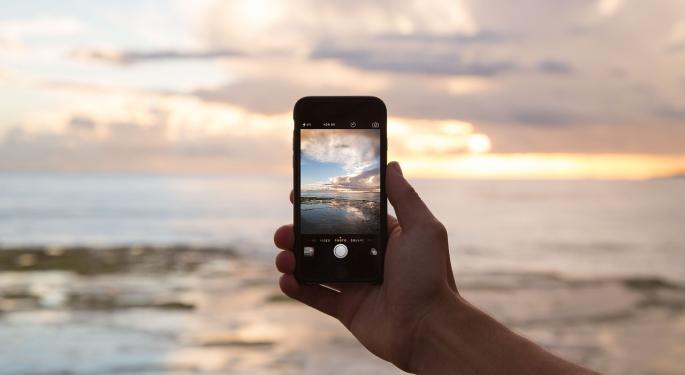 The first quarter of 2017 hasn't been kind to the telecom sector and the related exchange traded funds. Between investors favoring higher beta, cyclical sectors and the bond-like traits of telecom stocks, a disadvantage against the backdrop of rising U.S. interest rates, the sector is scuffling.
The iShares U.S. Telecommunications ETF (NYSE: IYZ) is lower by 3.6 percent year-to-date, while the Fidelity MSCI Telecommunications Services ETF (NYSE: FCOM) is off 2.3 percent. If there's good news looming for these ETFs and the broader telecom space, it's the possibility of a more favorable regulatory environment.
"The regulatory environment for US telecommunications and cable companies under the new administration is likely to lead to less regulation and lower taxes, which would be positive for operators' growth profiles," Fitch Ratings said in a note Tuesday. "These moves would likely stimulate investment and greater innovation for both operators and business customers given increased clarity and predictability of the regulatory environment."
How a more sanguine regulatory setting affects big-name telecom companies is particularly important to the aforementioned ETFs and that statement certainly applies to FCOM. The Fidelity ETF, which is the least expensive telecom ETF on the market, allocates 46 percent of its weight to AT&T Inc. (NYSE: T) and Dow component Verizon Communications Inc. (NYSE: VZ).
Those stocks combine for 20 percent of the lineup in IYZ. Down 5 percent, Verizon is one of the worst-performing members of the Dow year-to-date.
"The rating outlook for the telecom and cable sector could remain negative if it appears management is weakening its commitment to maintaining appropriate credit profiles in the face of more transformational transactions by failing to address rising leverage from acquisitions in a timely and effective manner," said Fitch. "The rating outlook could also remain negative if product pricing becomes irrational and detrimental to the health of the sector. Unlimited mobile data plans are a case in point where companies are facing competitive pricing pressures."
Although telecom is often thought of as a high-yielding sector, the trailing 12-month dividend yields on FCOM and IYZ are each just over 2.3 percent, which is below the 2.44 percent yield on 10-year U.S. Treasuries. However, the two telecom ETFs sport price-to-earnings ratios that are slightly ahead of the multiple on the S&P 500.
Posted-In: Fitch RatingsLong Ideas Sector ETFs Politics Tech Trading Ideas ETFs General Best of Benzinga
View Comments and Join the Discussion!