Here's How A Stock Can Become Too Expensive To Short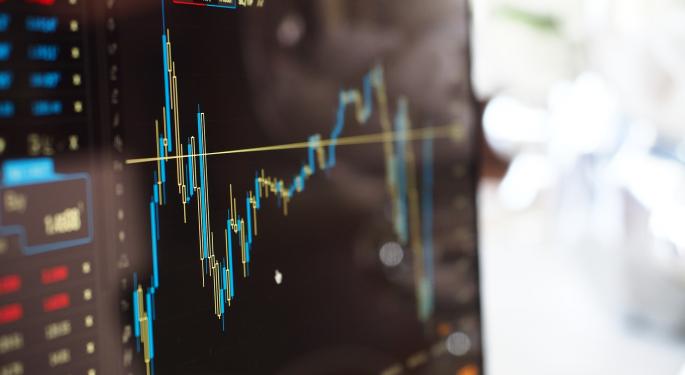 Every trader has seen a stock or two that seems way overpriced. Stocks that are modestly overpriced should probably just be avoided, but when a stock seems grossly overpriced there is a profit to be made by short selling.
Unfortunately, aside from the other risks associated with short selling, it can be an expensive endeavor. Short selling involves borrowing shares of stock to sell in the hopes of being able to buy them back and return them at a cheaper price in the future. Much like people who take out a loan at a bank, short sellers must pay the lenders interest on their borrowed shares.p
For short sellers, this interest is called a shot sale rebate fee, and it's certainly not equal for all stocks. The most commonly-shorted stocks also typically have a limited number of shares available to borrow. That supply and demand imbalance can drive the short sale rebate fee to extremely high levels, making certain stocks prohibitively expensive to short.
Related Link: CARBO Ceramics Showing Several Signs Of A Good Short Story
The equation used to calculate short sale rebate fee is as follows:
(market price X number of shares X indicative rate)/360 = Short Sale Rebate Fee
Scottrade advises all short sellers to consider rebate fees carefully.
"Before you enter into a short sale, you should consider how the availability of the shares you're shorting and the potential short rebate interest charges may impact your strategy," the firm warns.
As of the end of last week, IHS Markit reported short sellers are paying an exceptionally high 15-20 percent to borrow shares of Snap Inc (NYSE: SNAP).
While that number is well above the typical short sale rebate fee in the market, it's actually well below the 45 percent interest rate traders paid to short Facebook Inc (NYSE: FB) right after its IPO. Traders paid roughly 19 percent to short Twitter Inc (NYSE: TWTR) in the first week after it went public.
Posted-In: IHS Markit short sale rebate feeLong Ideas Education Short Ideas Top Stories Trading Ideas General Best of Benzinga
View Comments and Join the Discussion!