The 13 Biggest Risks To Investing In Snap, According To Snap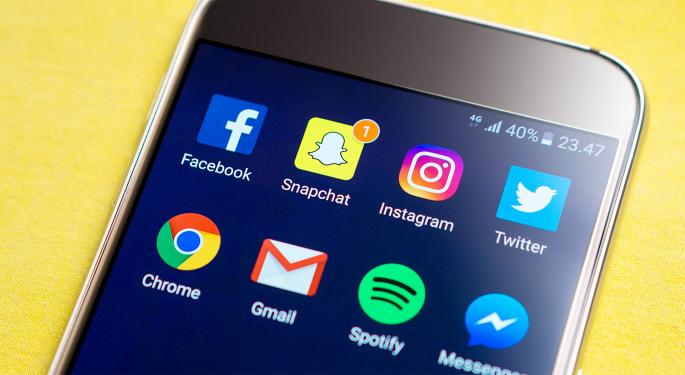 Lots of Snap Inc (NYSE: SNAP) investors are excited about the opportunity to get in on one of the largest and fastest-growing social media stocks in the world. However, after a big move higher in its first two days on the market, Snap investors received a bit of a reality check Monday and Tuesday.
Just a few minutes before Tuesday's closing bell, Snap was seen down 10.69 percent at $21.23 as the IPO excitement dies off and the risks involved in owning the stock start to sink in.
And if you're unaware of the risks to Snapchat's business, 13 of them are easy to find. When companies like Snap go public, they are required to include self-reported risks in the IPO prospectus. In fact, every public company must disclose these risks quarterly in their 10-Q and 10-K filings.
Self-Reported Risks
If you want to know what could go wrong for Snap investors, here are 13 risks straight from the company itself:
Rival platforms gain popularity among Snapchat users.
Snap fails to introduce new and innovative products and services or if those products and services are not well-received.
Snapchat mismanages the balance of maximizing ad load while providing a user-friendly experienced.
Snap is unable to develop mobile products that users find engaging and can compete with rival products.
Snapchat user sentiment shifts negative when it comes to quality, usefulness, privacy, safety, security or other factors.
Snapchat is unable to properly manage data that ensures users are provided with "interesting, useful and relevant" content.
Legislative changes, such as new regulations, litigation or consent decrees have an adverse effect on Snap's business.
Technical issues present the company from delivering its products "in a rapid and reliable manner."
New user data or sharing policies are received negatively by users.
Snap fails to provide adequate customer service to users, developers and/or advertisers.
Snapchat or social media in general is the subject of negative media coverage or publicity.
Current or future products, "such as the Facebook Platform," reduce user activity by encouraging users to interact on third-party platforms.
Snapchat is unable to maintain or grow its user base.
While many of the risks Snap mentions may seem unlikely, Twitter Inc (NYSE: TWTR) investors know all-too-well that number 13 on that list is all it takes to completely decimate a social media stock.
Related Link: Short Sellers: What's It Mean For A Stock To Be 'Hard To Borrow'?
Related Link: What's The Future Of Snapchat Advertising?
Posted-In: News Education IPOs Movers Tech Media Trading Ideas General Best of Benzinga
View Comments and Join the Discussion!