This Bond ETF Is Adjusting Well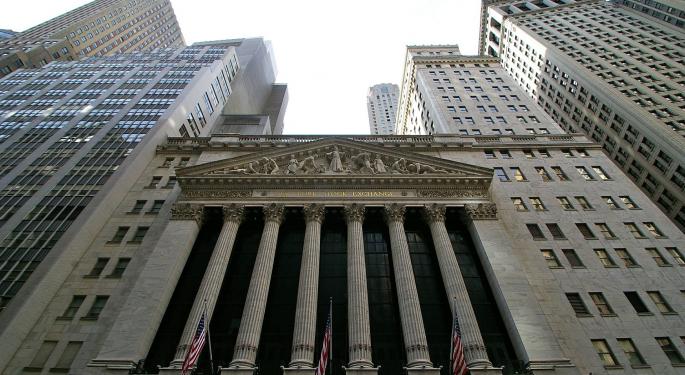 Many bond market experts and observers have said in recent years that fixed income investors need to readjust their expectations. Adjust to a "new normal," if you will.
Barclays U.S. Aggregate Bond Index
The thing is many passively managed aggregate bond funds, including exchange-traded funds, are not all that flexible. Traditional aggregate bond exchange-traded and index funds often track the well-known Barclays U.S. Aggregate Bond Index.
That does not mean the Barclays US Aggregate Bond Index cannot be improved upon with some adjustments. In an effort to meet investors' desire for increased income and yield without adding significant credit risk to the equation, some ETF issuers are reconfiguring the Barclays U.S. Aggregate Bond Index, or the "Agg" as it is also known.
Building On Agg
The WisdomTree Barclays Yield Enhanced U.S. Aggregate Bond Fund (NYSE: AGGY) offers investors a credible alternative to traditional aggregate bond strategies. AGGY, which turns two in July and has $123.6 million in assets under management, tracks the Bloomberg Barclays U.S. Aggregate Enhanced Yield Index.
Related Link: Corporate Bond ETFs Remain Popular
"Quite simply, the Bloomberg Barclays U.S. Aggregate Enhanced Yield Index starts with the same investable universe as the Agg, but then seeks to maximize yield across sector, maturity and credit quality," said WisdomTree in a recent note. "In order to maintain the historical risk profile of the Agg, we also apply a series of constraints on sector, duration and tracking error. In short, the approach seeks to add value by focusing on credit and duration in much the same way an active manager might over a market cycle."
Smart Beta Spin
Another way of looking at AGGY is that it is a smart beta spin on bond investing. That methodology could serve investors well, particularly with the ETF's ability to overweight credit and underweight Treasuries at a time when interest rates are expected to rise.
AGGY's "strategy has tended to be one year longer in duration, 20 percent over-weight in credit and 20 percent under-weight U.S. Treasuries," said WisdomTree. "his has resulted in an average yield advantage of approximately 66 basis points (bps) and cumulative excess returns of 1.16 percent over the Agg."
Over the past year, AGGY is up 0.43 percent while the widely followed Barclays Aggregate Bond Index is lower by 0.7 percent.
Posted-In: Barclays U.S. Aggregate Bond IndexLong Ideas News Bonds Specialty ETFs Markets Trading Ideas ETFs Best of Benzinga
View Comments and Join the Discussion!