Why This New ETF Found Rapid Success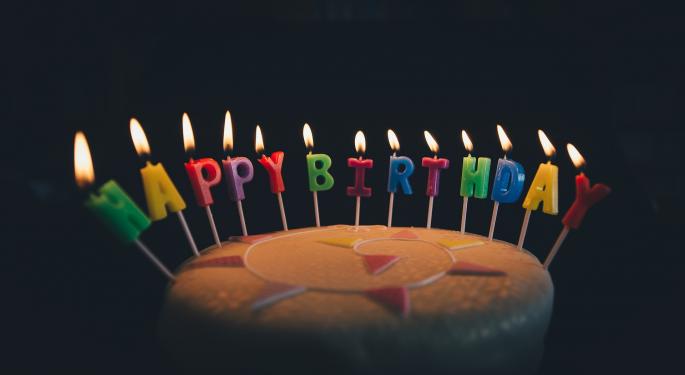 Nearly 250 new exchange-traded products debuted last year, highlighting issuers' affinity for testing the waters with new concepts in an effort to gain investors' assets. As is the case with each year's crop of new ETFs, few of 2016's rookie ETFs were immediately successful.
Success in the ETF business is usually judged by asset-gathering ability, making it easy to identify a particular year's winners and losers. The WisdomTree Dynamic Currency Hedged International Equity Fund (BATS: DDWM) is an obvious winner. DDWM is about a week past its first anniversary and has over $305 million in assets under management.
Obviously, that makes DDWM one of the most successful ETFs to have launched last year, but beyond superficial metrics such as assets under management, investors would do well to understand what makes DDWM tick and the advantages offered by the fund.
What Makes DDWM Special
As international investments continue rising in popularity at a time of dollar strength, investors are apt to learn more about how currency fluctuations affect their bottom lines. When the dollar is strong against developed market currencies, traditional developed market investments that do not hedge currency risk can potentially lag.
This conundrum highlighted the utility of currency hedged ETFs at various points in recent years, notably Europe and Japan ETFs. Data suggest foreign currency loses can punish portfolios.
"Many of the gains generated by foreign equity markets over those last five and a half years were washed away by losses posted by foreign currencies. In a low-yielding, low-return world, losing 4.5 percent per year due to foreign currency movements is not a formula for success," said WisdomTree Chief Investment Strategist Luciano Siracusano in a recent note.
Of course, currencies, like any other security, do not move up and down in straight lines. Said another way, there are times when an investor should be hedged at the currency level and when being unhedged works, too. It is knowing when these times arise that is tricky.
Momentum, Value And Interest Rates = Dynamic Hedging Strategy
DDWM's dynamic currency hedging mechanism, rooted in momentum, value and interest rate factors, helps investors avoid the potential for mistakes caused by knee-jerk reactions caused by changes in the dollar against developed market rivals.
"Once an investor realizes that success in overseas investing is typically shaped by multi-year moves in the dollar, the question then becomes this: What is the best way to capitalize on this phenomenon while managing the risk that comes from foreign currency exposure? WisdomTree believes the answer is to dynamically hedge exposure to foreign currencies. Or stated another way, seek to capture the lion's share of the foreign currency move when it helps you, and seek to avoid foreign currency exposure when it hurts you," added Siracusano.
It is impossible to argue with DDWM's results. Since coming to market, the ETF is higher by 13.8 percent, outpacing the largest MSCI EAFE ETF by 520 basis points since inception.
View Comments and Join the Discussion!
Posted-In: BATLong Ideas Specialty ETFs Currency ETFs Top Stories Markets Trading Ideas ETFs Best of Benzinga