Why All Eyes Should Be On The VIX
The iPath® S&P 500 VIX Short-Term FuturesTM ETNs (the "ETNs") are designed to provide exposure to the S&P 500 VIX Short-Term FuturesTM Index Total Return (the "Index"). The ETNs are riskier than ordinary unsecured debt securities and have no principal protection. The ETNs are unsecured debt obligations of the issuer, Barclays Bank PLC, and are not, either directly or indirectly, an obligation of or guaranteed by any third party. Any payment to be made on the ETNs, including any payment at maturity or upon redemption, depends on the ability of Barclays Bank PLC to satisfy its obligations as they come due. An investment in the ETNs involves significant risks, including possible loss of principal and may not be suitable for all investors. (source: iPathetn.com)
While it's not recommended to trade this product unless one is sophisticated enough to understand the intricacies (they are very short term), it can be helpful to watch levels where it moves in extremes. Low levels in this instrument usually represent complacency and high levels fear. Here is a chart of $VXX.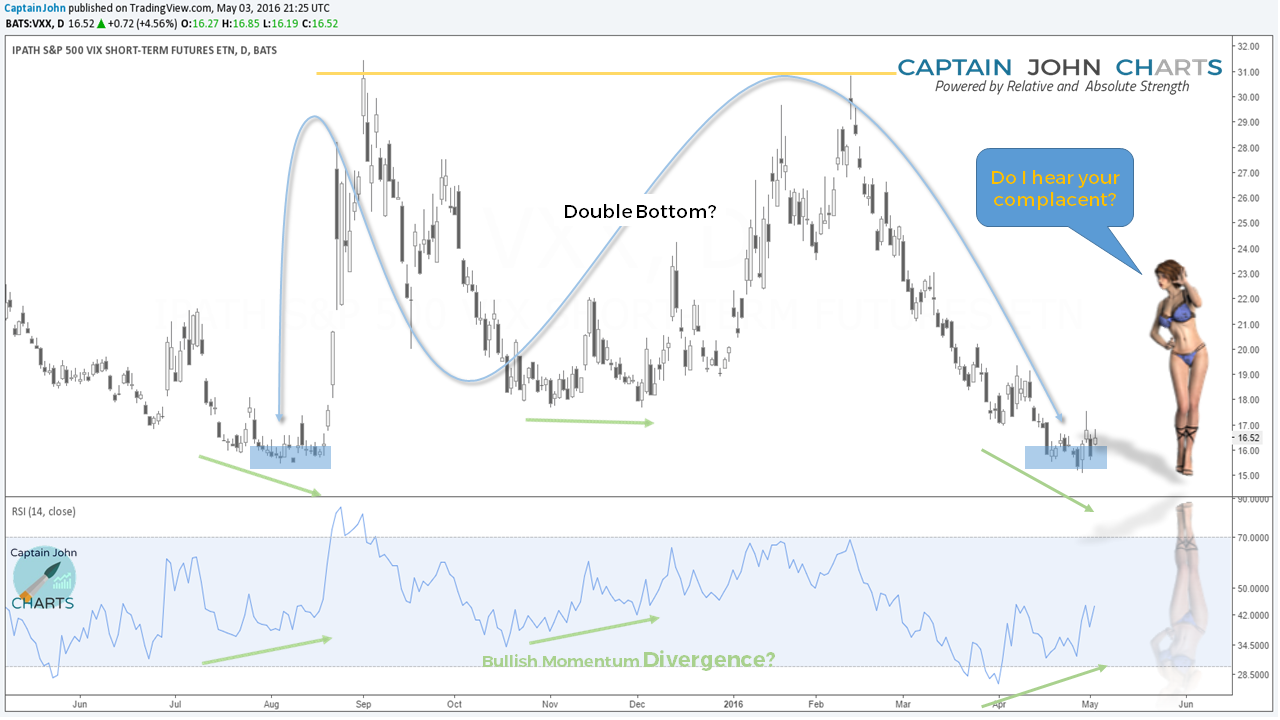 $VXX looks like it's working on a Bullish Double Bottom and is just looking for an excuse to rip higher; especially when you look at the Bullish Momentum Divergence being created now like it has in the past. It appears that it is time for CAUTION, if Long stocks.
John Butcofski & Kimberly Swartz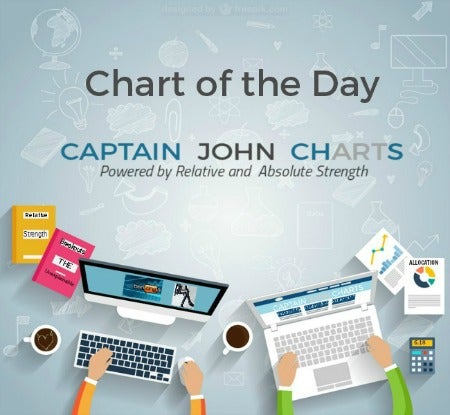 Stock chart: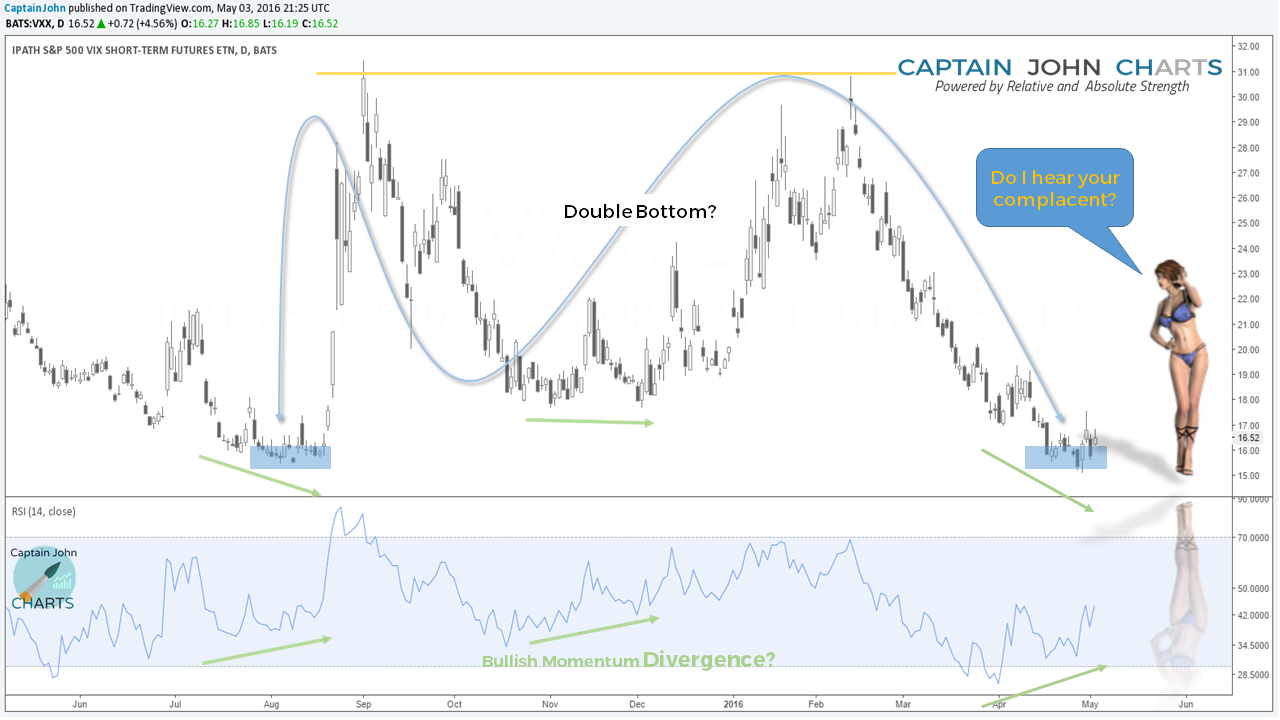 Posted-In: Long Ideas Short Ideas Technicals Trading Ideas ETFs
View Comments and Join the Discussion!