Investors Aren't Too Excited About Lithium Rally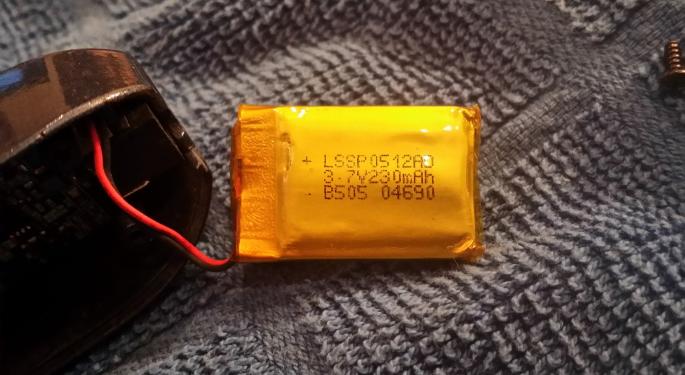 The Global X Lithium ETF (Global X Funds (NYSE: LIT)) climbed nearly 2.7 percent Tuesday on volume that was more than quadruple the daily average, bringing its year-to-date gain to 17.5 percent. However, while investors are fawning over gold and silver miners equities, the same cannot be said of some of LIT's constituents.
LIT's Holdings
LIT is home to 25 stocks, including Elon Musk's Tesla Motors Inc (NASDAQ: TSLA) and Johnson Controls Inc (NYSE: JCI). FMC Corp (NYSE: FMC) is by far the ETF's largest holding at 19.9 percent, or more than double the weight assigned to LIT's second-largest holding.
The Tesla Element
Much of the skepticism surrounding lithium stocks is being applied to Tesla and that company's ability to deliver a highly desirable product at an appealing price point.
Related Link: JPMorgan Bolsters ETF Footprint With Global X Stake
"Last month's hugely successful Tesla Model 3 launch heralded what many hope will be the start of the mass market electric car movement. While enthusiasm is high, so is skepticism around Tesla's and it peer's ability to deliver a reliable product at a price cheap enough for mass market appeal. One of the deciding factors will be whether the industry will be able to source enough batteries at a price point which doesn't tip the electric car's bill of materials out of the mass market category," said Markit in a recent note.
Assets Under Management
There is something interesting afoot with LIT as well. The ETF ended 2015 with $35.9 million in assets under management and that number has since swelled to $56.2 million. It is possible, although it is just speculation here, that some of the inflows to LIT are hedges on short positions on some of the ETF's holdings, such as Tesla.
"This strong performance has however attracted short sellers, with a surge in short interest seen in the past year. Average short interest of LIT constituents has increased over 80% in the past 12 months," added Markit.
Inflows to ETFs tracking stocks in countries that are major lithium producers are impressive on a year-to-date basis, but it is debatable whether lithium that is driving investors' renewed interest in these ETFs.
For example, the Global X MSCI Argentina ETF (Global X Funds (NYSE: ARGT)) has added nearly $24 million of its $56 million in assets under management this year, but it can easily be said that is more the result of a new political regime and the country's efforts to repay old debt than higher lithium prices. Likewise, the iShares MSCI Chile Inv. Mt. Idx. Fd(ETF) (NYSE: ECH) has taken in $95.1 million of new assets this year, but that is probably the result of higher copper prices than investors' view of Chile as a lithium play. ECH has $352.2 million in assets under management.
Posted-In: Long Ideas Sector ETFs Emerging Markets Emerging Market ETFs Commodities Top Stories Markets Trading Ideas Best of Benzinga
View Comments and Join the Discussion!