A High Dividend Avenue To Emerging Markets Stocks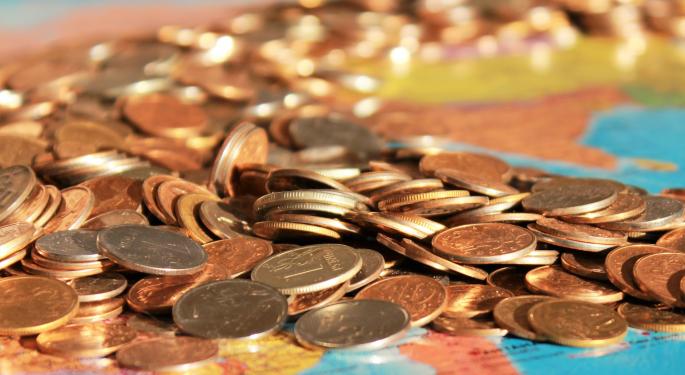 Conventional wisdom dictates that when equity markets slump, dividend stocks are usually less bad than their non-dividend counterparts. Assuming conventional wisdom is accurate, it is reasonable to say emerging markets investors are feeling let down by dividend exchange-traded funds.
While developing world equities and the related ETFs tumbled over the past few years, emerging markets dividend funds offered investors little shelter from that storm. In some cases, some previously favored emerging markets dividend ETFs delivered worse returns than traditional indexes of developing world stocks.
That scenario appears to be changing for the better, and that could mean it is time to give a newer player in this space a look: the Global X SuperDividend Emerging Markets ETF (NYSE: SDEM).
Related Link: A Hidden Gem Among Dividend ETFs
SDEM is part of Global X's SuperDividend suite, which includes well-known funds such as the Global X SuperDividend ETF (Global X Funds (NYSE: SDIV)) and the Global X SuperDividend U.S. ETF (NYSE: DIV).
Happy First Birthday, SDEM!
SDEM, which turned one earlier this month can hold stocks from Brazil, Chile, China, Colombia, Czech Republic, Egypt, Greece, Hungary, India, Indonesia, Malaysia, Mexico, Peru, Philippines, Poland, Qatar, Russia, South Africa, Thailand, Turkey and United Arab Emirates.
The ETF holds nearly 50 stocks and for investors familiar with emerging markets dividend payers, SDEM's country lineup is not too surprising. China and Russia, the two largest emerging markets dividend payers at the country level, combine for over 41 percent of SDEM's weight, with Brazil checking in at almost 14.6 percent.
Allocations
As is the case with many emerging markets ETFs, SDEM is heavy on financial services stocks with an allocation of over 28 percent to that group. That is more than double the ETF's second-largest sector weight, which is energy at 13.9 percent. SDEM's high combined exposure to financial services and energy names is not surprising because, in emerging markets, those are two of the more dependable sectors for dividends.
One thing SDEM has working against it is size. Size fanatics will likely eschew the ETF because it has just $3.2 million in assets under management, but that figure belies other high points with this fund. For example, SDEM is up more than 5 percent this year and sports a 30-day SEC yield of almost 6 percent. Not only that, but SDEM pays its dividend monthly, a rarity among emerging markets dividend ETFs.
Image Credit: Public Domain
View Comments and Join the Discussion!
Posted-In: Long Ideas News Dividends Dividends Emerging Markets Emerging Market ETFs Markets Trading Ideas Best of Benzinga