Apple Investors Shift Their Focus From iPhones To Cash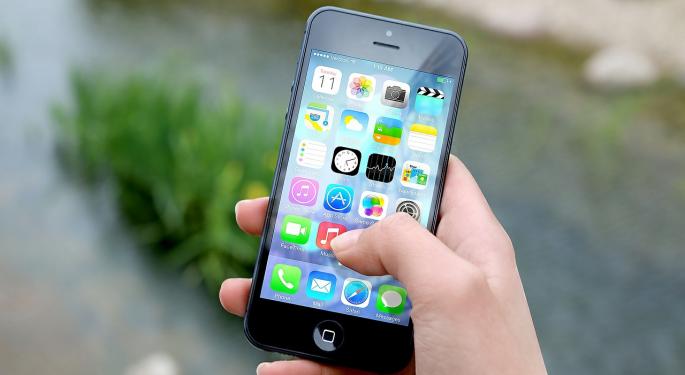 When Apple Inc. (NASDAQ: AAPL) revealed that its iPhone sales had slowed for the first time, investors were spooked and the company's share price suffered. However, with the iPhone news settling, many are looking to another aspect of the company's earnings that could be important to investors— cash.
The company's excess cash increased by 21.2 percent over the past year, leaving the firm with $215.7 billion in the bank. The extra-large pile of green has sparked a debate across Wall Street as to just what The Fruit should do with the money.
Rewarding Shareholders
Most analysts and investors agree that Apple would be wise to return some of that money to shareholders. This could come in the form of dividend increases or a buyback program, and many believe this is the most likely scenario.
Doug Clinton of Piper Jaffray has said he sees Apple increasing its dividend by 10 percent and authorizing another $50 billion share buyback scheme. If the tech giant does go ahead with a repurchase program, most are expecting the terms to be announced in April.
Related Link: Original Apple TV Content Makes Sense, Says JPMorgan
Acquisition
With such a hefty pile of unused cash laying around, others are expecting Apple to make a bold acquisition in the coming year. The firm has been dabbling in new technology like automated cars and movie streaming, so some say the firm would be wise to make an acquisition to help move those projects forward. However, others say that Apple has never been keen on buying and instead prefers to build new technology from the ground up, so an acquisition is unlikely.
Is It Feasible?
While it is true that Apple has a huge cash horde, many argue that the money itself is inaccessible due to tax concerns. Much of Apple's excess cash is being held overseas because it was generated by foreign sales.
Apple Chief Financial Officer Luca Maestri has said that more than 90 percent of the $215.7 billion that Apple has accrued is held overseas, and bringing it back to the states would require the firm to pay a hefty tax. For that reason, some analysts say investors hoping for another massive buyback program are dreaming, Apple wants to keep its shareholders happy, but not at any cost.
Image Credit: Public Domain
Posted-In: Long Ideas News Dividends Dividends Rumors Markets Tech Trading Ideas Best of Benzinga
View Comments and Join the Discussion!