Fox's 'Revenant' Just Won Box Office For First Time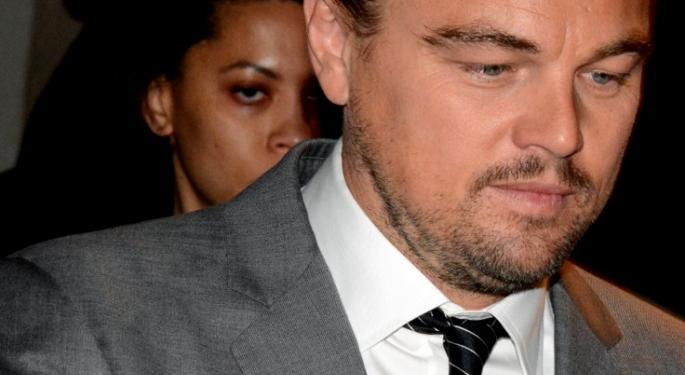 As it turns out, Leonardo DiCaprio and "The Revenant" can overcome winter weather – both real and staged.
Twenty-First Century Fox Inc (NASDAQ: FOXA)'s Oscar-nominated drama used last weekend's blizzard to freeze out the competition, which never got off to solid footing courtesy of the wild weather. "The Revenant" topped the box office this weekend with around $16 million, taking its total well above the $100 million mark.
This marks the first time in the film's five-week run that it has won the box office after a few close calls.
Related Link: Deubt Ratings Of "X-Files" And "Lucifer" Give Fox A Powerful Monday Night Lineup
Weekend Box Office: Second And Third Place
Walt Disney Co (NYSE: DIS) and Comcast Corporation (NASDAQ: CMCSA)'s Universal then took the second and third place slots with holdovers "Star Wars: The Force Awakens" and "Ride Along 2," earning $14 million and $13 million respectively.
"Ride Along 2" felt the depressed audience numbers the most, as its strongest showings thus far have been in the South where Winter Storm Jonas camped out for an extended stay.
Fourth And Fifth Places Go To...
Lions Gate Entertainment Corp. (USA) (NYSE: LGF)'s "Dirty Grandpa" led the pack among the three new releases, as the Zac Efron/Robert De Niro comedy settled for fourth place with about $11.5 million.
STX horror film "The Boy," was just a step behind with a little over $11 million.
 Sony Corp (ADR) (NYSE: SNE) felt the biggest brunt with its "The 5th Wave," which was meant to be a new young-adult film franchise. The alien invasion film earned around $10 million, well shy of its $38 million production budget.
This Weekend: Recapped
Overall, weekend-to-weekend returns were down 32 percent, which, while not entirely a fair comparison coming off the holiday frame, is still important to note.
It has been estimated around 7 percent of theaters (in key markets such New York and Washington, D.C.) were shuttered at one point in the last few days due to the inclement weather.
This weekend should see higher totals, as three more films enter theaters, with the one to watch out for being "Kung Fu Panda 3." The DreamWorks Animation film (being distributed by Fox) will contend with Disney's live-action true story "The Finest Hour" and Open Road's romantic spoof "Fifty Shades of Black."
Image Credit: "Leonardo DiCaprio 2016 3" by Georges Biard. Licensed under CC BY-SA 3.0 via Wikimedia Commons.
Posted-In: dreamworks animation Leonardo DicaprioLong Ideas News Topics Tech Trading Ideas General
View Comments and Join the Discussion!