How To Invest In The Digital Age With The 'Internet Titans' ETF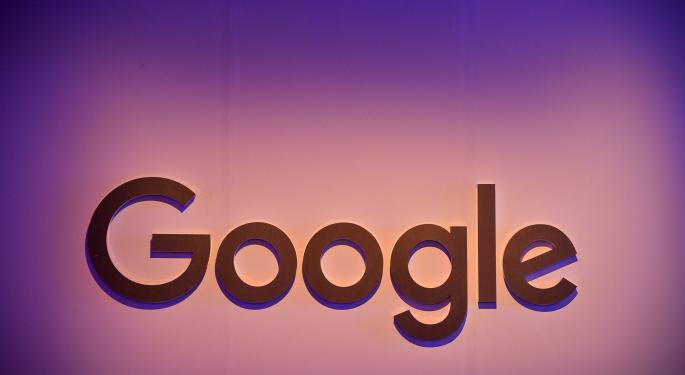 More than 20 years into the global Internet revolution, the explosive growth of the World Wide Web is showing no signs of slowing down. Leaders in Internet technology are constantly finding innovative ways to disrupt the business world with new digital services. And while high-speed Internet connectivity may be old news to Americans, the Internet is still expanding into major emerging markets like China and India.
Become A Part Of The Internet Revolution
There are plenty of investors that are kicking themselves for not investing in Internet companies 10 or 20 years ago. While it's true that plenty of profits have been left on the table at this point, it's not too late to get in on the Internet boom.
If you're looking for a way to invest in the biggest and brightest Internet companies in the world, Stash's "Internet Titans" ETF, more commonly known as the First Trust DJ Internet Fund (ETF) (NYSE: FDN), might be worth a look.
The ETF is nicknamed "Internet Titans" because it includes shares of around 40 of the world's leading companies that are using the Internet to change the way we shop, work, communicate and play.
Which Companies Are Included?
Most of the companies included in "Internet Titans" are household names to the billions of global Internet users because we all use their services every day. Top holdings include Amazon.com. Inc. (NASDAQ: AMZN), which has changed the way the world does its shopping and stores its data with its $80 billion online retail business and its $5 billion cloud computing segment.
Another top holding in the fund is Facebook Inc (NASDAQ: FB), which has more than one billion users around the world.
However, even a billion users pales in comparison to the six billion users of Google and its parent company Alphabet Inc (NASDAQ: GOOGL), another "Internet Titans" holding. You'd have to be living under a rock to not use one or more of Google's products and services, which include YouTube, Android, Google Search, Google Maps, Chrome and Google Play.
Other familiar names in the fund include Paypal Holdings Inc (NASDAQ: PYPL), eBay Inc (NASDAQ: EBAY) and Netflix, Inc. (NASDAQ: NFLX).
Returns
How good of an investment is "Internet Titans"? The fund's performance speaks for itself. Over the past five years, it has generated a 224 percent return, more than four times the return of the S&P 500, according to Morningstar.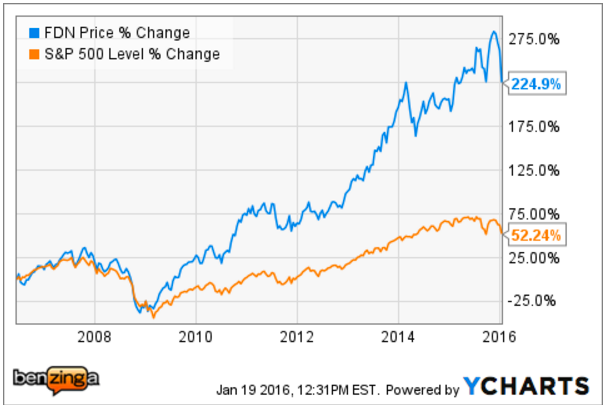 In addition, the fund's expense ratio, the amount of money spent on fees and administrative costs, is only 0.54 percent.
Takeaway
The "Internet Titans" fund is only one of the "I Like" investments that allow investors to avoid hundreds of dollars in trading fees and invest in a wide range of stocks they like all at once by buying a single ETF.
Disclosure: the author holds no position in the stocks mentioned.
Posted-In: Digital Age Internet Titans Internet Titans ETFLong Ideas Tech Trading Ideas Best of Benzinga
View Comments and Join the Discussion!