10 Companies On The Bubble In 2016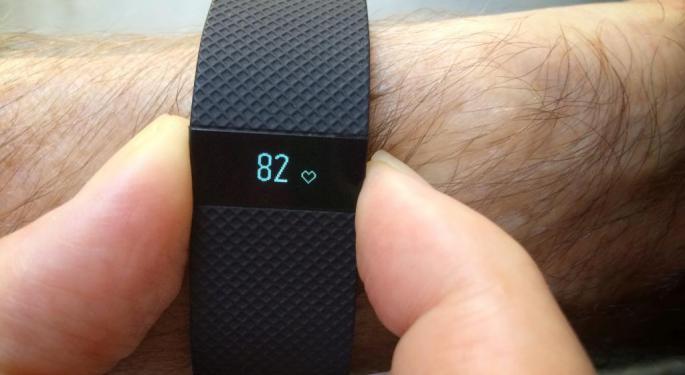 The LikeFolio Top50 keeps an eye on the companies behind the brands & products that people are talking about most on Twitter. In other words, this ranking of social volume tells us which companies are the makers of the most popular consumer brands in the world.
The bottom of the list is often where we tend to see the most movement, and where we can find up-and-coming stocks that consumers love before Wall St sees the trend in financial reporting.
We call this the MOVERS SECTION… where new companies first appear AND old brands wither away.
From the LikeFolio app, here are the #41-#50 stocks in the LikeFolio top 50, ranked by number of qualified brand mentions on Twitter.
LikeFolio Top50 #41-50
Breaking It Down
Fitbit Inc (NYSE: FIT) is the most recent entrant to the Top50, following had an enormous Christmas and is getting significant lift from new year's resolutions as well. In addition, the social sentiment for Fitbit is extremely high, coming in at 95% positive.
Auto Manufactures General Motors Company (NYSE: GM) and BMW are at the bottom of the Top50, but for different reasons. GM is actually dropping in mention volume over the past year pretty consistently, while BMW has significantly increased over the last quarter as it's impressive i8 electric model garners the world's attention.
We always keep a close eye on the bottom of the top50, because that's where the most movement is, and that's where breakout hits are first spotted.
Will Fitbit be a breakout stock of 2016 as the first big wearable breakout, or will Apple Watch take hold and turn Fitbit into the next blackberry?
Will BMW's i8 translate into increasing revenue for the company, both from the unit itself and its halo effect on other models?
What company will be the Netflix of 2016– first appearing at the bottom of the LikeFolio top50 as a breakout hit that sends the stock soaring throughout the year?
Stay tuned… this is already looking like a wild year in the markets, and knowing what's happening on Main Street can be the compass that helps you navigate rough seas.
– LikeFolio searches all of Twitter for important shifts in consumer behavior around the brands owned by publicly-traded companies.
The preceding article is from one of our external contributors. It does not represent the opinion of Benzinga and has not been edited.
Posted-In: Long Ideas Trading Ideas Best of Benzinga
View Comments and Join the Discussion!