Double-Digit Upside For These 3 Arbitrage Plays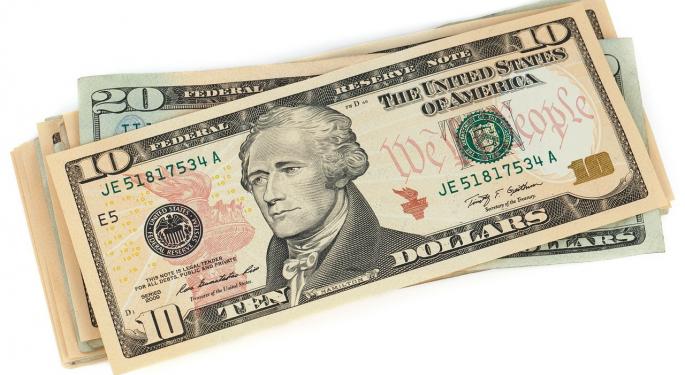 The M&A environment has picked up in a major way in recent years, and investors that have been lucky enough to own shares of companies that have been acquired at a premium to market price have enjoyed some major returns.
However, there are three big-name deals that have yet to be completed that offer some major arbitrage opportunities if the deals go through as planned.
Baker Hughes Incorporated (NYSE: BHI): 12.3 Percent Upside
In November of 2014, Halliburton Company (NYSE: HAL) agreed to buy Baker Hughes for $19, plus 1.19 shares of Halliburton stock for every share of Baker Hughes stock.
At recent trading prices, that implies that each Baker Hughes share should be worth about $60.60, rather than the $53.95 price it currently sports.
Why the disconnect? The Department of Justice (DOJ) is closely watching Haliburton's attempt to sell off assets to avoid breaching antitrust laws with the deal, and the market does not fully trust that the deal will go through as planned.
Related Link: How To Find Bank Financials Before Earnings Come Out
Cigna Corporation (NYSE: CI): 26.3 Percent Upside
In July, Anthem Inc (NYSE: ANTM) agreed to pay $103.40 and 0.5152 shares of Anthem stock for each share of rival Cigna's stock.
At recent trading prices, the deal would make Cigna's stock worth about $176.00/share, 26.3 percent higher than its current price.
Less than a month after the announcement of the deal, U.S. hospitals sent a letter urging the DOJ to fully investigate the impact that the potential deal could have on healthcare costs.
Office Depot Inc (NASDAQ: ODP): 40.6 Percent Upside
Back in February, Staples, Inc. (NASDAQ: SPLS) agreed to buy Office Depot in a cash-and-stock deal worth around $10.20 per share.
Office Depot continues to trade at around $7.25, however, following news of a second wave Federal Trade Commission (FTC) subpoenas related to the case.
If the deal ultimately holds up to regulatory scrutiny, Office Depot shareholders should be rewarded with more than 40 percent upside.
Disclosure: the author owns shares of Halliburton.
Image Credit: Public Domain
Posted-In: arbitrageLong Ideas M&A News Legal Top Stories Trading Ideas Best of Benzinga
View Comments and Join the Discussion!