Housing Market Builds A Solid Foundation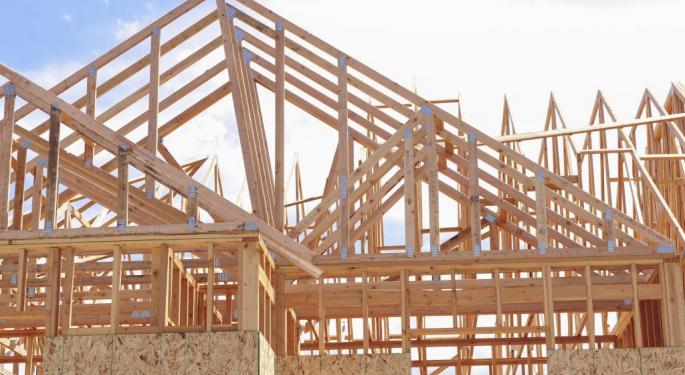 Key economic data in the past week has encouraged the idea that a housing recovery is alive and well.
The parade started with news that sales of previously owned homes surged in May, buoyed in part by the return of younger buyers who had long struggled to find a path into the market.
The pace of existing-home sales rose 5.1 percent during May to a seasonally adjusted rate of 5.35 million, the strongest since November 2009, according to the National Association of Realtors, as cited by the Wall Street Journal.
"We're moving back toward a more normal housing market," Stephen Stanley, chief economist at Amherst Pierpont Securities, told the Journal.
First-time buyers rose to 32 percent of all existing-home buyers from 27 percent a year ago, NAR said. Historically, first-time buyers have made up about 40 percent of the market.
New-home sales figures also released last week echoed the upbeat theme,. They increased 2.2 percent over the month of May to an annual rate of 546,000, according to the Commerce Department. That marked the best month of sales since February 2008.
Purchases of new homes are only about a tenth of all home sales, and the data is turbulent, the Journal pointed out. But the latest such statistic comes amid a flurry of other signs that more Americans are buying homes after a run of strong job growth, buoyed by slightly looser lending standards and historically low mortgage rates.
The housing recovery hat trick was completed earlier this week, with the National Association of Realtors announcing that its index of pending home sales increased 0.9 percent to a seasonally-adjusted 112.6, the highest level since April 2006. The index tracks contract signings, which usually close within two months.
"The market is kind of slow and steady," Andrew Carmody, president of the residential division at Crescent Communities, a developer, told the Journal. "We definitely think it's going to be choppy but if you string that together over many months we're optimists that the recovery is continuing to gain momentum."
Optimism over recent housing data has coincided with the relative outperformance by housing-related stocks. The Housing Recovery motif has gained 2.9 percent in the past month. In that same time, the Standard & Poor's 500 has fallen 2.2 percent. Over the past 12 months, the motif has declined 3.2 percent, and the S&P 500 is up 7.1 percent.
The Journal pointed to the prospect of mortgage rates rising as the Federal Reserve moves to raise a key interest rate as the one big threat looming over the housing industry. Many market observers expect the central bank to start raising that rate from near zero as early as September. However, the Fed has indicated any rate increases will be small and gradual.
Further, the Journal reported that many economists say continued growth in the labor market coupled with demographic shifts—younger Americans starting families, for example—could enable the housing market to overcome that obstacle.
The content contained herein is for informational purposes only and is not a solicitation or a recommendation that any particular investor should purchase or sell any particular security. Motif does not assess the suitability or the potential value of any particular investment. You are responsible for understanding the risks involved with investing in securities and for all investment decisions you make. Investments in small cap companies and companies within a particular sector involve additional risks unique to those companies which you should be aware of before making any investment decision. The information contained herein is obtained from sources believed to be reliable, but its accuracy or completeness is not guaranteed. Performance of motifs is for informational purposes only and is not not based on results you could expect to achieve. See how returns are calculated.
Posted-In: Housing Market housing recovery Housing Recovery motif Motif InvestingLong Ideas Trading Ideas Real Estate Best of Benzinga
View Comments and Join the Discussion!