Keep An Eye On Tech Companies Re/code Talks About The Most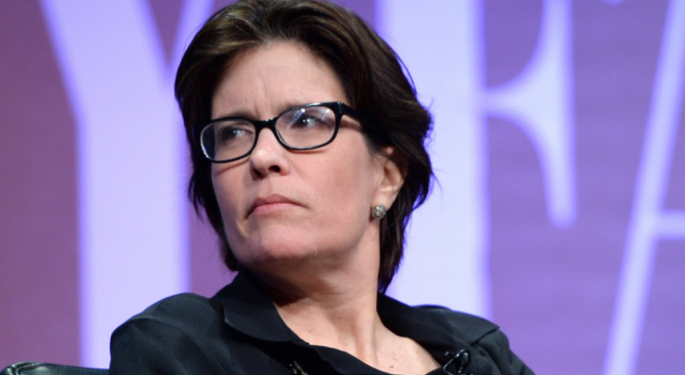 Tech investors already know that brainy news site re/code is a must-read for anyone who wants the inside scoop on Silicon Valley. That's why the company was just scooped up by Vox.
The writers at re/code make a point of covering both the tech side and business side of companies like Apple Inc. (NASDAQ: AAPL), Yahoo! Inc. (NASDAQ: YHOO), Google Inc (NASDAQ: GOOG), and others.
They're also responsible for this excellent photoshop of Carl Icahn looking like the Wizard of Oz: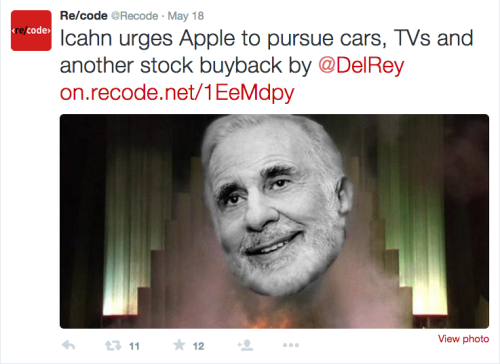 We're not going to comment on the imagery there (is Carl behind a curtain?), but we have to point out that re/code and Carl Icahn have a couple of things in common: both have valuable insights in the market, and both can give you even more information when you make good use of social data.
Related Link: Does Vox Media Have Any True Peers?
Social data is easy to use. Collecting it is the tough part, and LikeFolio already has that part handled. According to LikeFolio, these are the 10 companies that re/code has mentioned most: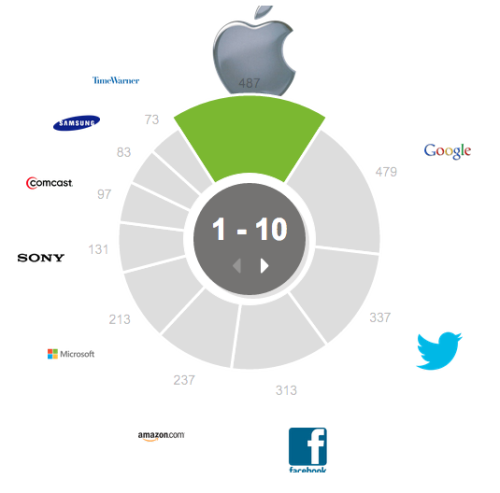 Let's take a closer look at a couple of those.
First up is Apple. re/code mentioned Apple more than any other company over the past 12 months (so did Icahn, by the way). Backed up with strong social sentiment data, this made Apple look pretty good this year. And, sure enough, Apple has boasted a 45.07 percent growth over the past 52 weeks.
Google is next. Google wasn't the world-beater that Apple was this year, but social data is still important. For one thing, social volume can tell us which of Google's products or holdings the public wants to talk about most. For re/code, Google's YouTube video streaming service is where the buzz is: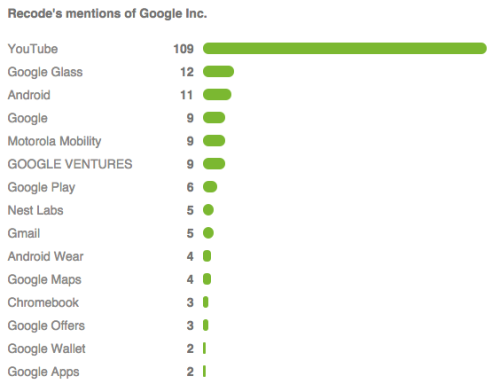 Most investors already know the basics of keeping up with financial news and listening to savvy news sights like re/code. What social metrics add to the mix is the ability to quantify mentions of specific brands on re/code's Twitter – and on Twitter in general. By mixing specific insight with broad data from Main Street, investors can make intelligent bets on the market.
This is something you can do, too. Create an account with our preferred broker and use the power of the people to invest in the things that you know best!
–Andy Swan is the founder of LikeFolio, which searches all of Twitter for important shifts in consumer behavior around the brands owned by publicly-traded companies. Alerts are issued via the LikeFolio app, now available on Android and coming soon for iPhone.
The preceding article is from one of our external contributors. It does not represent the opinion of Benzinga and has not been edited.
Posted-In: Andy Swan Carl Icahn LikeFolio re/code re/code company mentionsLong Ideas Opinion Trading Ideas Best of Benzinga
View Comments and Join the Discussion!