Barron's Recap: Sell GE, Look At These 5 Spinoffs Instead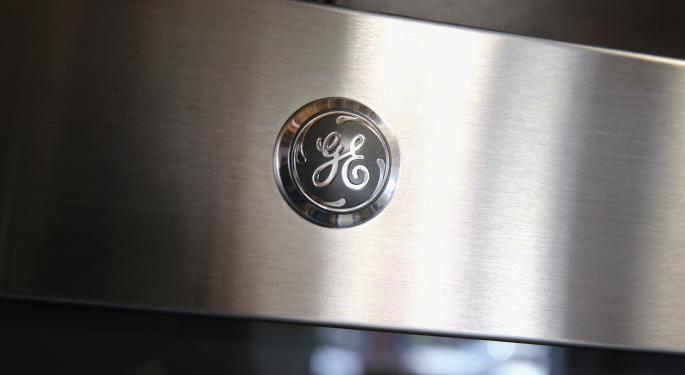 This weekend in Barron's online: a look at retirement spending and long-term care insurance, the Warren Buffett tax loophole, the Rockefellers eye clean energy, as well as the prospects for General Electric, Newmont Mining, HRG Group and more.
Cover Story
"How to Choose Long-Term Care Insurance" by Nancy F. Smith.
It is not easy finding a comprehensive and affordable long-term care insurance plan, according to this week's Barron's cover story. However, there are some guidelines that can help investors to navigate the maze of decisions required to pick the most appropriate policy now.
See also: Jefferies Healthcare REIT Summit: Key Investor Takeaways
Special Feature: Investing in Retirement
"Rethinking the Rules of Retirement" by Reshma Kapadia offers a look at some of the risks of the traditional rule for retiree spending. See what retirement expert Wade Pfau has to say about finding better ways to fund your golden years.
Feature Stories
Avi Salzman's "Time to Sell GE" points out that the General Electric Company (NYSE: GE) exit from its real estate and consumer and commercial lending business is a welcomed move. However, a 14 percent pop last week has left the shares fully valued.
In "5 Spinoffs That Could Spin Higher," Alexander Eule indicates that shares of spin-offs have grown at nearly double the rate of the broader markets over the past five years. See Barron's five spin-off picks that may be worth a closer look now.
One of the world's largest producers of gold is taking steps to boost its profitability as the price of gold weakens, says "Newmont Mining Aims to Bring Back the Glitter" by Avi Salzman. Barron's makes a case for the shares of Newmont Mining Corp (NYSE: NEM) to rise up to 55 percent.
"HRG: Attractive Assets, Cheap Shares" by David Englander shows how HRG Group Inc (NYSE: HRG), the New York City based conglomerate, is thriving under the control of Leucadia National. HRG is also trading at a steep discount to net asset value.
In Sarah Max's "Mutual Funds: The Outcome Is Income," she takes a closer look at Principal Global Diversified Income, which ranks at the top of its conservative allocation category. See how the fund uses many paths in its quest for strong results.
See how advisor Fred Berens of Wells Fargo seeks opportunity amid economic distress, in Steve Garmhausen's "How a Top Advisor Profits From Turmoil." Discover why Berens now likes Russian energy and financial firms, as well as U.S. energy debt.
Check out Other Voices article "Warren Buffett's Nifty Tax Loophole," in which Morris Propp makes the case that Warren Buffett, while backing higher individual tax rates, has also ensured that his vast wealth in Berkshire Hathaway remains all but immune.
Robert Milburn's Penta article "The Rockefellers Offload Oil" takes a look at why the heirs of Standard Oil are now rejecting fossil fuels. See why clean-energy investments could soon be up as much as 10 percent of their foundation's endowment.
"Accenture Finds a Winning Formula for Growth" is a follow-up article that takes a second look at what is happening with Accenture, Avon Products and Cinemark.
"California Drying" is an editorial commentary by Thomas G. Donlan that discusses how households, industries and farmers in the most populous state are wrestling over water.
See also: Did General Electric Make The Best Move For Shareholders?
Columns
Columns in this weekend's Barron's discuss:
How the Iran deal is good for stocks
The many headwinds that now face the markets
Some stocks that could rise even on bad earnings news
The search for an explanation for Heinz's pricey takeover of Kraft
Testing Fidelity's new virtual safe deposit box
The benefits of direct-sold mutual funds
Index changes to stock funds investors should be aware of
The past week's dividend hikes, plus a new dividend
The likelihood of an economic rebound this spring
A potential GOP frontrunner who will not run for president
At the time of this writing, the author had no position in the mentioned equities.
Keep up with all the latest breaking news and trading ideas by following Benzinga on Twitter.
View Comments and Join the Discussion!
Posted-In: Barron's Berkshire Hathaway General Electric HRG GroupLong Ideas Short Ideas Media Trading Ideas Best of Benzinga