Pro: 'Uh-Oh..I'm In Love With This Company!'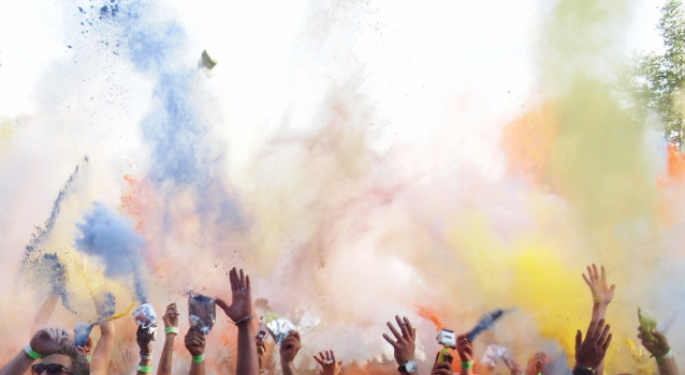 Want real-time analysis on hidden gems? Try this.
Get trading picks and analysis from experts beating the S&P like Dr. Stoxx.
The following article represents the opinion of the author and not Benzinga.com
I have to admit, I really like The Providence Service Corporation (NASDAQ: PRSC).
I know you are not supposed to fall in love with a company when you are trading its shares, but this company had me in a swoon just from reading its mission statement. The company was founded in 1997 as the developed nations' governments in general, and the U.S. government in particular, initiated cost cutting measures by privatizing certain aspects of their social services.
That left a vacuum that Providence sought to fill.
I really like what Providence does. It provides a set of valuable services to some of the most vulnerable members of our society: the elderly, the infirmed, and the disabled.
From various locations throughout the U.S., Providence uses sophisticated software and communications systems to hook up non-emergency transportation providers, patients, and their care givers in order to get people who otherwise can't move themselves where they need to go.
And when they can't do that, for whatever reason, they bring the service providers to the people.
This is social entrepreneurship at its best: identify a social need, mobilize goods and services to meet it, and making a nice profit along the way.
Providence has also taken its mission abroad. Though its partner organization, Ingeus, Providence is working to do what it does in the U.S. in 10 other countries. For example, they deliver unemployment benefit contracts to those injured at work in South Korea; they help newly arrived refugees in Sweden get to the offices where they file their immigration papers; and in Poland they help single parents bring their children to childcare facilities.
In October last year, Providence completed its acquisition of Matrix Medical Network, an Arizona company providing in-home health care and care management services.
The purchase price was $400 million which was paid for with stock and a low-interest short-term note. Matrix generates $187 million in revenue yearly, so this purchase should be accretive in a little over 3 years.
All this social good showcases the entrepreneurial spirit at its best.
What I also like about this company is that they are doing it all so efficiently. They have found a way build their return on equity up to 14 percent (good), to grow sales every year for the past 5 years (very good), to boost revenues to more than double their market cap (very very good), and to increase their bottom line year on year over 120 percent (excellent).
And still, despite all the growth, shares are undervalued.
They trade at only 0.49x sales revenue, 3.4x book value, and 17x forward earnings. This is likely why there is so much love coming from analysts. Of the five experts covering Providence, two rate it a "buy" and three a "strong buy."
The consensus price target among them is a full 45 percent higher than last Friday's close.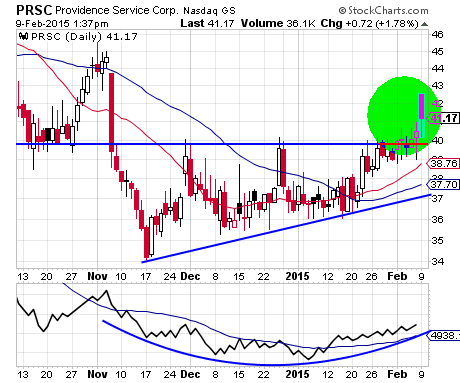 Image credit: Tim, Wikimedia
The preceding article is from one of our external contributors. It does not represent the opinion of Benzinga and has not been edited.
Posted in: Long Ideas Technicals Trading Ideas Best of Benzinga