Opinion: Here Are 10 Trends (And 11 Investments) To Watch In 2015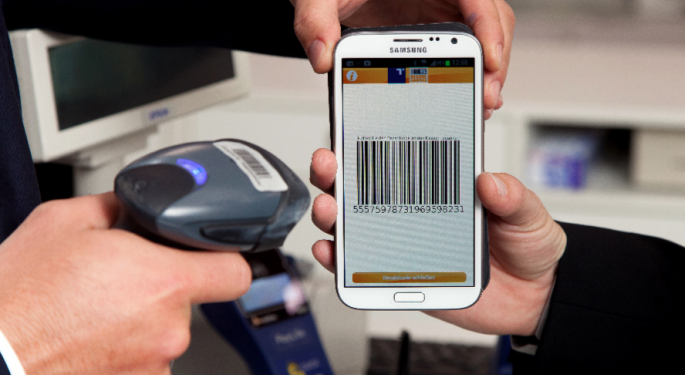 This piece contains the opinions of the author that do not reflect the opinions of Benzinga.com.
Here are 10 trends to watch out for in 2015:
1. Technology has made finding oil and gas much more accurate and cost-effective everywhere. Large or luxury auto sales will continue regardless of MPG ratings. Energy independence is a real option in the US and the Americas.
2. People are tired of commuting and will work from home given the option. Thus, less oil and gas is needed due to telecommuting. Lifestyle is becoming more important to working families. Being able to work from home and raise a family could become a civil rights issue.
3. Citizens will take necessary steps to avoid modernized taxes or inner-city taxation. People will buy and build right outside of states such as: New York, California, or outside of cities such as Chicago, Boston, LA or San Fran. States like Texas, Tennessee, Florida and other Federal tax free jurisdiction will gain momentum while acquiring the bulk of the baby boomer retirees who want to stretch their incomes.
4. People will live where there are high quality schools or parents may: a) home school their kids, b) send their children to private schools, c) use tutors, or d) use online study.
5. Cheaper oil may reduce the GDP of countries and super-states such as Nigeria, Kuwait, Saudi Arabia, Russia, and other active regions such as Texas and Alaska. Cheap gas has spurred some consumer spending, but cheaper gas may reduce tax revenue for governments, states and cities.
6. The demographics of fast growing regions such as India, China and Indonesia/Malaysia should continue to drive up energy and commodity costs for the next 40 years. More college grads in the US may leave and work offshore than ever before.
7. Colleges and Universities may crumble in size or fail unless value is provided. There is an ever expanding number of free options: college courses, MOOCS (Massive Courses), open courses, free online diplomas, free or almost free degree options and more. 2015 may be the easiest year in 40 years to get into a graduate school for law or business.
8. The dollar and stock market are temporarily strong and more people will travel internationally as a result of this. Low interest rates and cheap energy are contributing to short-term economic power, building, buying and hiring.
9. Conventional security and conventional policing is changing toward technology quickly. Look for more cameras, more drones, more robots, more tracking, more surveillance, and more uses of stun or paralyzing technology.
10. Branchless Banking may shift to Cyber Cashless Exchanges that are linked, such as: Amazon (a- coin), Alibaba (b-coin) Ebay (e-coin), Google (g-coin) and PayPal (p-coin), and other related companies. It's also possible big players like Visa, Amex, Discover, and Schwab will do deals with companies like Amazon and Apple to provide branchless banking worldwide.
Investments To Watch
Online Education: DeVry Education Group Inc (NYSE: DV), Apollo Education Group Inc (NASDAQ: APOL)
Surveillance: Microsoft Corporation (NASDAQ: MSFT), Google Inc (NASDAQ: GOOG)
Finance: Charles Schwab Corp (NYSE: SCHW)
Agriculture: PowerShares DB Agriculture Fund (NYSE: DBA)
Consumer: eBay Inc (NASDAQ: EBAY), Apple Inc. (NASDAQ: AAPL)
Advertising and Media: Yahoo! Inc. (NASDAQ: YHOO), Google
Defense: TASER International, Inc. (NASDAQ: TASR)
Dr. jur. George Mentz is a world recognized self-help and wealth management commentator who has several professional development education companies which have trained thousands of professionals in over 40 countries. Prof. Mentz, an international attorney, founder of the Global Academy of Finance and Management ® www.gafm.com , has been a keynote speaker globally in the USA, China, Asia, Arabia, USA, Mexico, Switzerland, and in the West Indies. Mentz has consulted with governments, world leaders and Fortune 500 companies. Mentz has published bestsellers in the following categories: Money and Monetary Policy, Management Science, Mysticism, Religion, Psychology, and in Spirituality. Dr. Mentz can be contacted for speaking engagements at www.gmentz.com or http://www.linkedin.com/in/georgementz *No tax investment or legal advice provided herein. Please consult with a licensed professional in your jurisdiction before making any important financial or legal decision. Mentz is a licensed counselor of law USA. gafm.org
Image credit: VeroPay, Wikimedia
The following article is from one of our external contributors. It does not represent the opinion of Benzinga and has not been edited.
Posted-In: George Mentz trends to watch in 2015Long Ideas Opinion Trading Ideas
View Comments and Join the Discussion!