The Fastest-Growing Company You've Probably Never Heard Of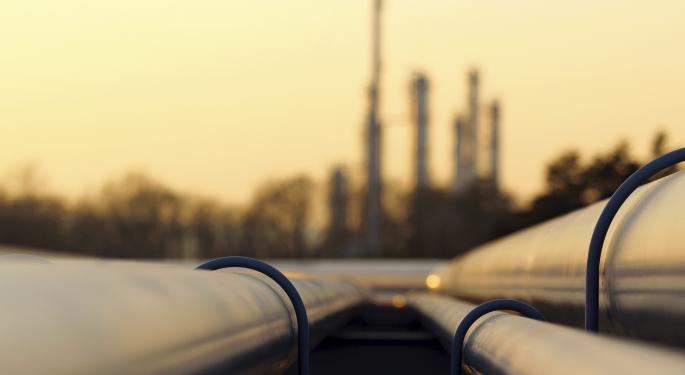 At $3.25 per share and a market value of $170 million, Profire Energy, Inc. (NASDAQ: PFIE) isn't in the radar scope of many large institutional buyers, but with a five-year sales compounded average growth rate at 41 percent, this company is making moves.
Profire's revenue growth from $6.2 million in 2008 to $35.4 million in 2013 garnered enough attention to cause Deloitte to rank it number 434 on its list of Technology Fast 500.
Published by Deloitte, the list features public and private companies that own proprietary intellectual property that in turn results in the majority of that company's revenues. Each company must also have $5 million or more in operating revenues in its most recent year.
Related Link: Profire Energy Announces Distribution Agreement
What Is Profire?
Profire installs and services its own burner management systems for the oil and gas industry. According to Profire's website, its flagship product, the PF2100 BMS, "allows for advanced temperature-setpoint control, remote monitoring, more efficient fuel-use, and safer oilfield operations," in addition to being a "versatile, highly capable, easy-to-use system."
Profire's Past And Potential
In its most recent quarter, the company experienced record growth to $15.7 million, up 68 percent from the same quarter a year ago. Gross profit also climbed 54 percent to a record of $8.5 million.
Wrapping up the quarter, the company had $18.7 million in cash after an equity offering that raised $16.4 million. This is the second time in the last year that the company has issued equity to raise capital. A previous offering to raise $4.7 million closed on November 18, 2013. The company has 52.8 million shares outstanding.
Listing Of OTC Not Necessarily A Death Toll
Less than two months ago, the company's ticker was listed over-the-counter (OTC), which typically raises red flags for investors. In the case of Profire, it was OTC and diluting its shares through equity offerings. This is typically associated with poorly managed companies heading for zero. In the case of Profire, it uplisted on October 9, with the ringing of the Nasdaq closing bell, reigniting faith in the Utah-based technology company.
Paying close attention to the company's shareholder policies will be crucial to long-term success for investors. If share dilution through equity offering continues to be the preferred method of adding cash to the balance sheet, this could cause investors to lose faith despite profound financial success.
Related Link: Profire Energy Acquires VIM Injection Management Inc.
Potential For Longevity
There are positive developments for investors seeking growth. In its most recent quarter, the company expanded its sales force from 18 to 26 and expanded its service team from 20 to 28 members. Along with the personnel, the company is building warehouses to better serve customers through a scalable, efficient process.
Profire is focusing on its long-term success through developing relationships through its sales and service groups. CEO Brenton Hatch told Deloitte, "The ranking is a reflection of our strong sales and service teams and their consistent and effective execution. Their efforts, coupled with innovative products created by our research and development team, has established Profire as an industry leader in burner management technologies."
Disclosure: The author holds no positions in the mentioned securities at the time of writing.
Posted-In: Long Ideas Trading Ideas Best of Benzinga
View Comments and Join the Discussion!