Mandalay Digital CEO Peter Adderton Discusses Rapidly Growing Businesses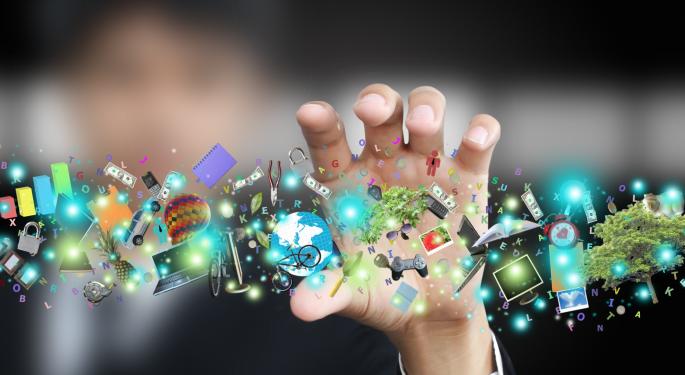 Mandalay Digital (NASDAQ: MNDL) builds platforms for wireless carriers to monetize digital content. Solutions range from content management to billing.
In an exclusive interview with Benzinga, CEO Peter Adderton discussed several of the company's businesses. Prior to his career at Mandalay Digital, Adderton founded Boost Mobile and Amp'd Mobile.
"Content management is a good business for us. It helps mobile operators, like SingTel in Singapore, Vodafone in Australia and Telstra in Australia, maximize revenues, market position and customer loyalty," said Adderton. "We expect this product to continue to provide real value to global operators."
Ignite is a quickly growing product that allows mobile operators and OEMs to control, manage and monetize applications on smartphones and controls the entire installation process. Mandalay announced on January 22 that it had won a contract from Verizon, giving it access to approximately 100 million subscribers. The product is also used by SingTel in Singapore (450 million subscribers) and Avea in Turkey (15 million subscribers).
Related: EXCLUSIVE: Libbey VP Explains Lucrative Food Service Business
Adderton said that Ignite is, "currently on 400,000 devices. We expect the product to be installed on more than 12 million devices by this time next year. We expect to see the beginning of this ramp this summer and [to] continue through the remainder of the fiscal year… With the app market growing exponentially, it's important for operators to have a clear path to capturing significant revenue opportunity."
IQ is another content management product Mandalay has developed. Simply put, IQ interprets data to provide a personalized user experience. The product works across the entire mobile experience, including the web, applications and contacts.
"We now have a platform to allow operators to provide subscribers with a clean, easy to use interface to search across multiple sources, as well as tools to locate and organize the apps the have on their device," said Adderton. "It's a superior search, discovery and organization product."
Lastly, Adderton addressed the pay product. "It allows operators to more easily process mobile content transactions and allows content providers to bill directly to a customer's mobile bill versus via credit card. We launched this business in Australia and are currently launching in new markets across several carriers."
This includes four carriers in Italy. Adderton continued, "We are currently at a $10 million run rate for this business."
Adderton concluded by commenting that, "content management, Ignite and IQ and Pay form the engine that allows operators to regain control over subscribers and the ability to monetize the mobile advertising and application experience."
This is the first in a series of articles on Mandalay Digital. Stay tuned for additional comments from CEO Peter Adderton.
Posted-In: Amp'd Mobile Boost Mobile Mandalay Digital Peter AddertonGlobal Interview Best of Benzinga
View Comments and Join the Discussion!