Exclusive: 1-800-FLOWERS.COM CEO James McCann On Mobile Sales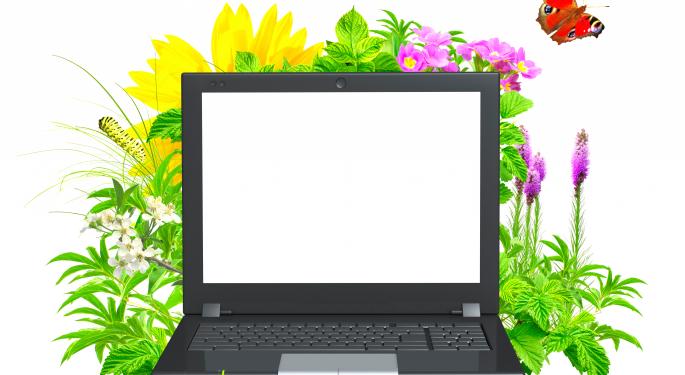 In an exclusive interview with Benzinga, 1-800-FLOWERS.COM (NASDAQ: FLWS) CEO James McCann discussed the trend toward mobile commerce and how his company positioned itself to profit from it.
In short, 1-800-FLOWERS.COM made significant investments in technology to develop a system that would allow the best customer experience possible.
The company's process was actually recognized in Google's (NASDAQ: GOOG) most recent earnings call: "1-800-Flowers discovered a 7% increase in overall conversions when they figured out that conversions that start on one device then end on the other. This is a great example of our vision as it relates to the seamless multi-screen marketing and something that was impetus for us to launch in ad campaigns."
"Mobile changes our lives," said McCann. "It doesn't change our margin in the fact that we've had quite a bit of expenses to make sure that we have state-of-the-art mobile capability. But our job at the end of the day is to be convenient. And it's in our customer's interest and frankly, our own self-interest because we're in a business of helping our customers act on their thoughtfulness."
Related: Learn Big, Earn Big With Small Cap Investing
The multiplatform ordering process allows customers to instantly act on their thoughtfulness. If an individual has to wait until he or she gets home to order, other things come up and the person may forget their intentions. However, 1-800-FLOWERS.COM's technology now allows users to pull out a mobile device and complete an order in just a few clicks (or taps).
If the customers do not want to complete the order right away, they can go home and continue from the same point with their PC. If a question comes up during the ordering process, they can click to talk to a customer service representative without having to leave the screen.
McCann concluded by stating, "When your job is to help your customers act on their thoughtfulness, you have a requirement to be convenient – which is in the customer's interest and in ours. That's why there was no question five years ago, we were going to be investing in mobile and now we're seeing the benefits of that because we're one of the clear leaders in mobile commerce."
Shares of 1-800-FLOWERS.COM gained 2.82 percent Tuesday to close at $5.46.
This is the third of a three-part series. Read McCann's comments on Valentines Day and organic growth.
View Comments and Join the Discussion!
Posted-In: James McCann Valentines dayNews Trading Ideas Interview Best of Benzinga