3 Reasons To Invest In Small Caps That Are 'Easy To Understand'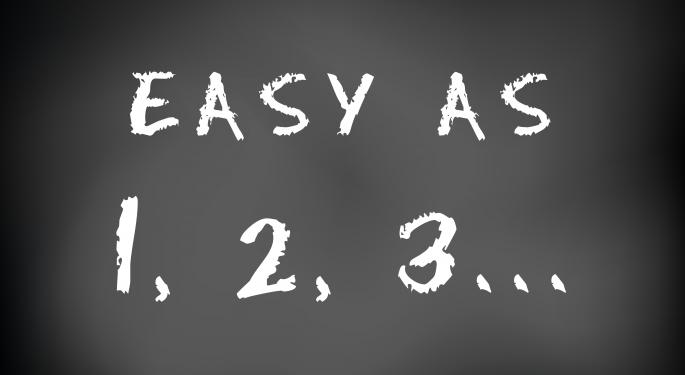 In a recent Kiplingers magazine, there is an article by Nellis S. Huang about top small-cap mutual funds. The Homestead Small-Cap Company Stock fund, one of the best, is praised as it "...favor(s) businesses that are easy to understand." For individuals, there are three reasons to invest in these small-cap companies.
When a business is easy to understand, the investor can learn from the holding. No less than Warren Buffett, considered by many to be the best investor ever, has remarked that he has learned the most from buying See's Candies, a small cap chain of candy shops. There are many other firms like See's Candies.
SoupMan (NASDAQ: SOUP) is a small cap soup company with quarterly revenues rising by nearly 40 percent. bidetsPLUS makes superior bidets for bathrooms. Network Cabling installs cables for a wide range of communications systems. All Safe Pool Fences and Covers offers safety items and services for pools. TheOfficialBoard offers vital information for investors on the executive management team of a company.
All of those are very well-run businesses in a sector that is easy to understand, which makes it ideal for a long-term holding that also teaches the individual lessons about how companies are managed effectively that will be useful for all investing.
Related: 3 Reasons IdaCorp Is Appealing For Patient Investors
When a business is easy to understand, it is not a fad. That's because easy-to-understand industries inspire lots of competition. So if company operates in a sector that is easy to understand and survives, it proves that it has developed an economic moat against the forces of time and competition. In easy-to-understand businesses, only the winners are still left standing for investors.
Most important of all, it is best to invest in businesses that one can understand. As investing legend Peter Lynch has often advised, invest in what you know. Some of the largest holdings of Warren Buffett such as Coca-Cola, ExxonMobil, and Wal-Mart are in sectors that are not complex or confusing. There is no dot com in any of those company names!
Investing is the act of buying the future income stream of an asset.
It is easier to do that successfully when the value of the asset is clearly and completely understood. That is much easier to do with a smaller company. The business decisions are much easier to follow and fathom. As The Great Recession evinced, not even the executive management of many large Wall Street firms had any idea what they owned or what they were doing.
With a small business, an astute investor will be able to realize what the future holds for the income stream of the asset well in advance.
Posted-In: Kiplingers See's Candies Warren BuffettLong Ideas Small Cap Analysis Trading Ideas Best of Benzinga
View Comments and Join the Discussion!