3 Reasons Every Family Office Should Own Shares Of Consolidated Edison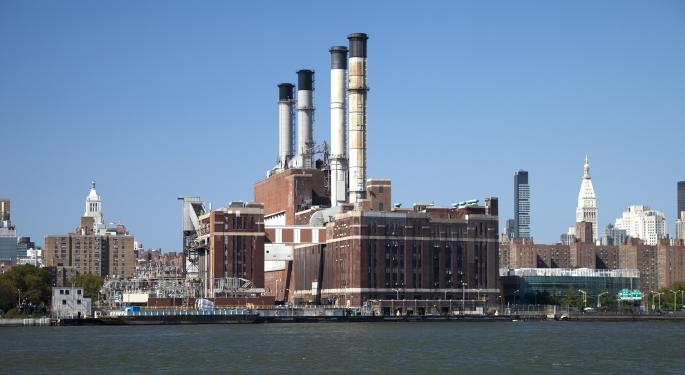 Family offices are organizations set up to invest for wealthy families so as to generate income, protect assets and produce returns that top the market. Consolidated Edison (NYSE: ED) is a publicly traded utility that can accomplish all of those objectives. Here are three reasons why family offices should be long-term investors in the company.
It is difficult to find a better income stock than Consolidated Edison.
At present, the average dividend yield for a member of the S&P's 500 Index is just under two percent. For Consolidated Edison, it is 4.56 percent. In addition, Consolidated Edison is a "Dividend Aristocrat." That means it has increased the amount of the dividend paid annually for at least 25 years. So the longer a family office owns shares of Consolidated Edison, the more it is paid in dividends.
Related: 3 Ways To Profit From Incompetent CEOs
It is a profitable company with solid earnings.
There is much to be said about publicly traded companies like Consolidated Edison that are profitable with steady earnings. Investors can rely on such stocks to provide a robust total return, when combined with the dividend yield. That attracts long-term investors, which are the best for the company.
Consolidated Edison has a low beta.
Research from Russell Investments has shown that stocks with a low beta perform better over the long term. The beta for the stock market as a whole is one. The beta for Consolidated Edison is 0.16. Why is the beta so low? Simple: since the stock performs so well with steady growth and a high dividend yield with a history of growth, there is no reason to sell.
Stocks like Consolidated Edison make life easy for those managing family offices. When Consolidated Edison was at its low for the past 52 weeks, the dividend yield was around five percent. If a family office were to set that dividend yield as the target price for buying, it will have a solid foundation for the long-term total return based just on the dividend that has a history of growth.
Posted-In: Russell InvestmentsLong Ideas Dividends Trading Ideas Best of Benzinga
View Comments and Join the Discussion!