Is Coca-Cola The Best Way To Profit From Emerging Market Growth?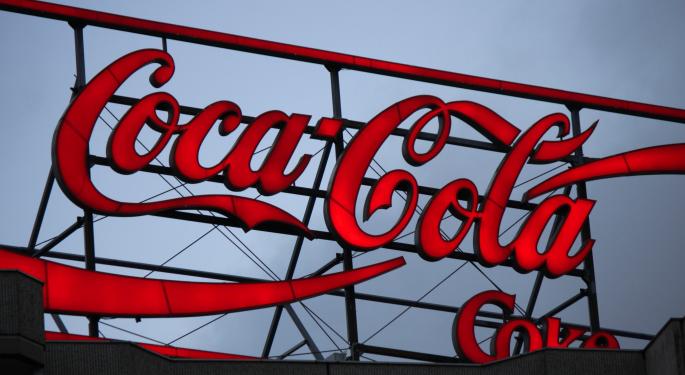 This week in 1889, January 15 to be exact, The Coca-Cola Company (NYSE: KO) was incorporated in Atlanta, Georgia.
Still headquartered in Atlanta, at that time the company was known as the Pemberton Medicine Company. It is now known around the world, as Coca-Cola products are consumed in every country except for two: Cuba and North Korea. From this global presence, Coca-Cola is positioned very well to profit from the growth in the emerging market consumer class in the decades ahead.
According to a study from McKinsey Global Institute, the emerging market consumer class is projected to reach four billion by 2025. Coca-Cola is focusing on these burgeoning markets. For its recent earnings, Coca-Cola reported 27 percent growth in Thailand, 22 percent growth in India, and 11 percent growth in Russia. As previously reported, Coca-Cola is also spending billions to increase its presence in China.
Related: Bon-Ton Stores Proves The Value Of Shorting A Stock
Due to its size, market cap of more than $175 billion with sales of close to $50 billion, Coca-Cola will not be reporting stunning growth figures.
But the analyst community is bullish for its earnings future. Earnings-per-share projections for the next five years are expected to be more than those for this year and the next year. What should please investors is that over the last five years, with much of the global economy crippled by The Great Recession, sales growth for Coca-Cola was over 10 percent.
Now trading around $39.75 a share, Coca-Cola is down slightly for 2014.
The mean analyst target price for Coca-Cola over the next year of market action is $44.92. Coupled with the dividend yield of 2.82 percent, that should be a rewarding total return. As the dividend has a history of being increased, Coca-Cola shareholders can look forward to more income in the future. Emerging market growth should lift the returns even more.
Posted-In: Long Ideas Emerging Markets Markets Trading Ideas Best of Benzinga
View Comments and Join the Discussion!