3 Reasons Southwest Airlines Should Increase Its Dividend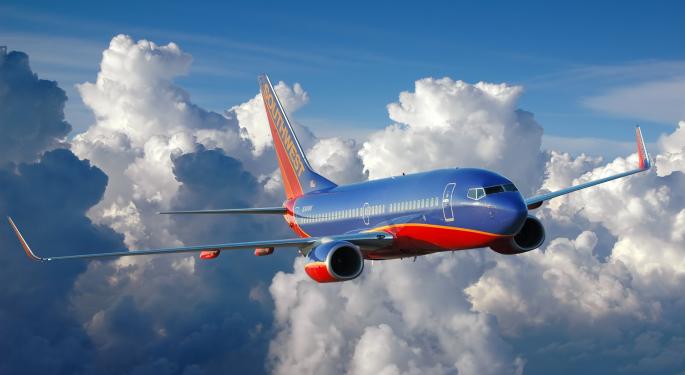 It has been a good year for the shareholders of Southwest Airlines (NYSE: LUV).
Over the past 52 weeks, the stock price has risen more than 90 percent. That easily tops the bull market surge for both the Dow Jones Industrial Average and the S&P's 500 Index. But where Southwest Airlines trails both is in the dividend income it provides its shareholders.
There are three reasons why Southwest Airlines should substantially increase its dividend yield.
The first is that Southwest Airlines can easily afford it, both now and for the future. The average dividend payout ratio for a member of the S&P's 500 Index is in the 35 percent range. For Southwest Airlines, it is less than 12 percent. As earnings-per-share growth is projected to increase by nearly 40 percent annually over the five years, the company can easily finance it for the future, too.
Related: 3 Reasons to Invest like a Sniper in Park National
Next is that the shareholders deserve better than the present yield of 0.76 percent.
That is less than half of the 1.9 percent average for a member of the S&P's 500 Index. A healthy dividend is a sign of respect for the minority shareholders of a publicly traded company. That is why firms such as Apple and Microsoft now have robust dividend yields. Southwest Airlines needs to move ahead on this front, too, and share more with its those who own the stock.
Raising the dividend will increase the total return for the future.
There is certainly no issue with the return from Southwest Airline over the last year. But at around $21.20, it is above the mean analyst target price of $20.90 for the next year of market action. Up more than 12 percent for 2014, increasing the dividend will help to prolong the rising stock price.
A stronger dividend will attract more investors to Southwest Airlines. It will also bring in more stable investors as those attracted by dividend yields will not sell, so long as the income stream is healthy and secure. That will help to protect the stock price in the event of a downturn.
Posted-In: Apple Microsoft S&P 500 IndexLong Ideas News Dividends Dividends Trading Ideas Best of Benzinga
View Comments and Join the Discussion!