Double Down on Dividend Aristocrats with Genuine Parts Company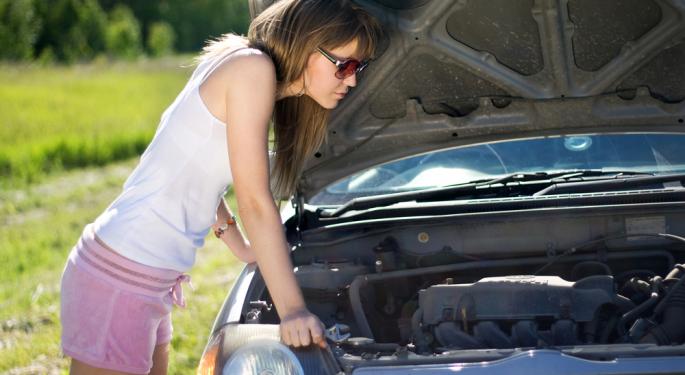 As detailed in previous articles on Benzinga, "Dividend Aristocrat" stocks are very desirable holdings for long term investors.
To earn that moniker, a company must have increased its dividend payment annually for at least the past 25 years.
Many of the best companies in the stock exchange are Dividend Aristocrats, such as Wal-Mart (NYSE: WMT) and Exxon Mobil (NYSE: XOM). Genuine Parts Company (NYSE: GPC) doubles down on being a Dividend Aristocrat, as it has increased its dividend annually for more than 50 years.
Based in Atlanta, Ga., Genuine Parts "distributes automotive replacement parts, industrial replacement parts, office products, and electrical/electronic materials," primarily in the United States.
It has been a good year for the company, as the share price is up more than 30 percent. Both the balance sheet and the income state are very sound. The company is profitable, has little debt and solid returns. As a result, there is a low beta for the stock.
A previous piece on Benzinga discussed how these publicly-traded companies have proven to be the most rewarding over the long term for investors, according to studies by Russell Investments.
There does not have to be a study for an investor to realize how rewarding the dividend income is from Genuine Parts.
Related: Will Increasing Its Dividend Unwrap a Short Squeeze for Tootsie Roll?
At present, the average dividend yield for a member of the Standard & Poor's 500 Index is around 1.9 percent. For Genuine Parts, its is about 2.6 percent. That is higher than the yield for Exxon Mobil and Wal-Mart, too.  
Genuine Parts Company has a bullish future, based on analyst projections.
For the past five years, earnings-per-share growth was 6.80 percent. Over the next half-decade, it is expected to be 10 percent. Combined with the increasing dividend income, that should be very rewarding for the long-term shareholders of Genuine Parts Corporation.
Posted-In: automotive automotive partsLong Ideas News Dividends Dividends Technicals Trading Ideas Best of Benzinga
View Comments and Join the Discussion!