3 Reasons Family Offices Should Buy Shares of Cincinnati Financial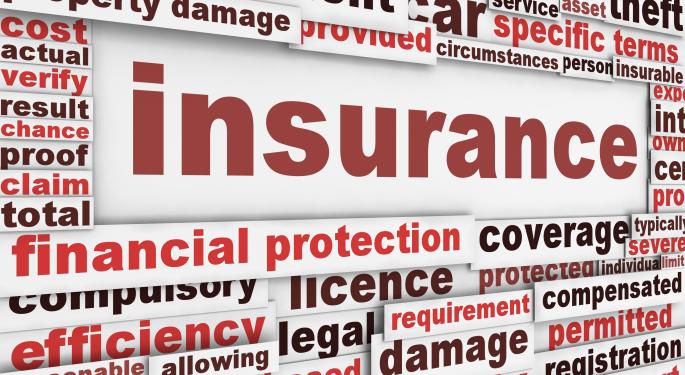 Like art and love, there is no set definition for an "economic moat."
Investors can select their own, and then buy and sell accordingly. When a company has increased its dividend annually for over 50 years and currently has a yield that's over 50 percent higher than the average for a member of the Standard & Poor's 500 Index, that is certainly proof of an economic moat.
Due to that argument and more, there are at least three reasons why a family office should invest in Cincinnati Financial (NASDAQ: CINF), the Ohio-based insurance blue chip.
Family offices are entities established to invest the assets of wealthy families. Each has its own goals. But these are generally to protect the wealthy, generate current income and beat the market average for the future.
There are very few publicly-traded companies that have increased a dividend annually for over 50 years as has Cincinnati Financial. Coca-Cola (NYSE: KO) is one. Genuine Parts (NYSE: GPC) is another. Where Cincinnati Financial tops Coca-Cola and Genuine Parts is the dividend yield. For Cincinnati Financial it is 3.23%.
That is more than 50 percent greater than the average of 1.9 percent for a member of the Standard & Poor's 500 Index. It also beats the 2.79 percent yield for Coca-Cola and the 2.61 percent yield for Genuine Parts.
That is the first reason for a family office to invest in Cincinnati Financial.
Related: Stocks that Pay Dividends are The Great Equalizers for Income Disparity
The second is its rock-solid balance sheet. There is little debt. The balance sheet has plenty of cash. The stability of the balance sheet is revealed in the low beta. With a solid balance sheet, investors choose to hang on to stock, resulting in little price movement; and thus a low beta.
The income statement is the other reason for a family office to buy shares of Cincinnati Financial. On a quarterly basis, both sales are earnings are increasing in double digits. The profit margin of 13.40 percent is about one-half higher than the average for a Standard & Poor's 500 company.
As with so many other stocks, the bull market this year has treated Cincinnati Financial shareholders very well.
For 2013, the stock is up more than 37 percent. It is trading near its 52-week peak. With a beta of just 0.88, it moves less than the market as a whole. For a family office, this is a blue chip to buy and hold, as the dividend increases should continue rolling for more than 50 years, as it has it the past.
Posted-In: Long Ideas News Dividends Dividends Economics Trading Ideas Best of Benzinga
View Comments and Join the Discussion!