'Iron Condor' Setup for a Range Bound Broadcom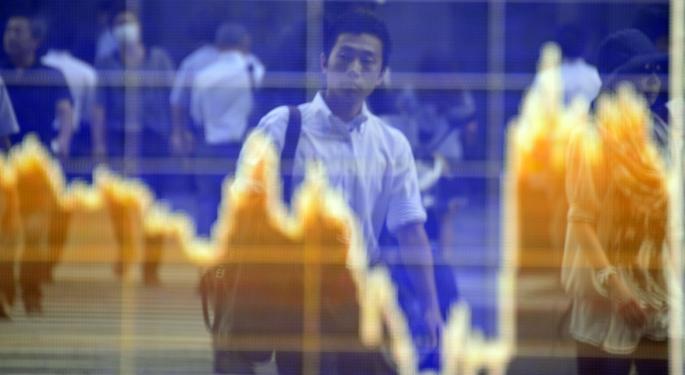 Broadcom Corp (NASDAQ: BRCM) has been stuck in a pretty wide range since July.
This stock has had some big days but somehow always ended up back in the range. Now this would drive stock traders crazy. The back and forth action every couple of days make it hard to turn a consistent profit.
Option traders on the other hand, have a perfect play for this by creating an iron condor that profits if a stock trades within a range. Sound like the perfect play?
With the range defined, traders can structure the iron condor right outside of it. That will generate profit as long as Broadcom stays within its range.
This range won't last forever, so traders should focus on the December 18 expiration. This will allow aggressive time decay to the trader's advantage. The risk here is if Broadcom makes a sharp move in either direction. Since we are so close to expiration, gamma becomes our enemy.
The desired trade is the December 24-26-29-31 iron condor for a .31 credit. This credit will be generated on a margin of 1.69 which gives us a 18 percent return in 11 days. 
Here is how that trade will look on a chart of Broadcom.
The green lines mark the breakeven points of the iron condor. This trade profits as long as Broadcom stays within the range. With Broadcom getting an upgrade recently, we can see that it is still not going anywhere.  
Posted in: Long Ideas Short Ideas Trading Ideas Best of Benzinga