As Exports Increase, So Should C.H. Robinson Worldwide's Stock Price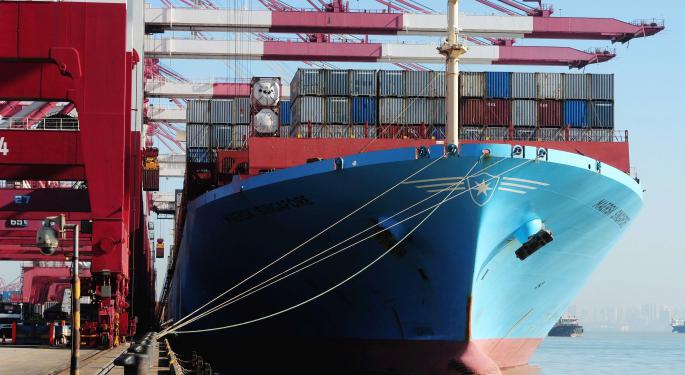 With American exports hitting a record high, many investors are looking at firms that sell abroad -- such as Boeing (NYSE: BA), Caterpillar (NYSE: CAT) and Dow Chemical (NYSE: DOW). All are great companies and among the leading exporters in the country.
Not as well known, but just as well-placed to profit from increasing exports, is C.H. Robinson Worldwide (NASDAQ: CHRW).
Based in Minnesota, C.H. Robinson Worldwide offers global transportation services. It is one of the largest holdings of Mairs & Power Growth, an excellent mutual fund that has a fondness for companies in Minnesota. Others include Hormel (NYSE: HRL) and 3M (NYSE: MMM). That is fine company for a medium cap like C.H. Robinson Worldwide to be associated with.
For 2013, C.H. Robinson Worldwide is off by nearly seven percent. That drop can be attributed to its most recent earnings disappointing Wall Street. In addition, it was just downgraded by Deutsche Bank. It is likely that investors are selling the stock to take the tax loss at year end, too.
But there is much like about the long term potential of C.H. Robinson Worldwide.
Sales are up more than 15 percent on a quarterly basis. The price-to-sales ratio is just 0.70. That means that every dollar of sales is going at a 30 percent discount in the stock price. The return-on-equity, one of Warren Buffett's favorite indicators, is over 40 percent, which is very bullish. There is also an above-average dividend of 2.42 percent.
The U.S. economy is getting stronger. Exports should continue to increase, especially with the economic reforms coming from China and growth in the rest of Asia. C.H. Robinson Worldwide should reward its shareholders with an increasing total return as exports from the United States rise.
Posted-In: ChinaLong Ideas Dividends Emerging Markets Commodities Economics Markets Trading Ideas
View Comments and Join the Discussion!